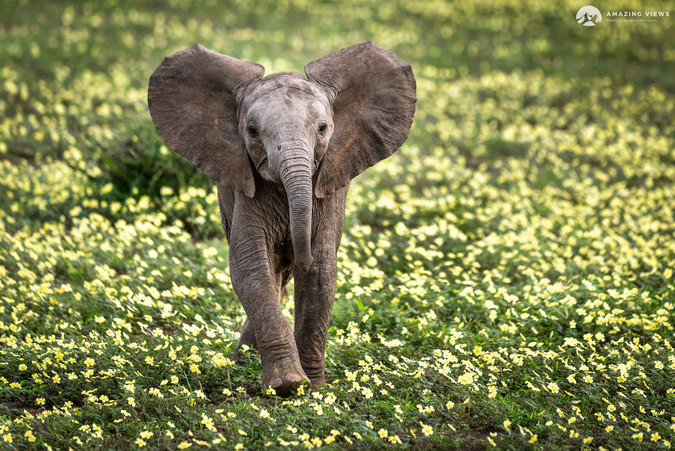 The classic time to travel around Botswana is the dry season. But the true connoisseur of Africa swears on the green season, also known as the rainy season or "secret" season because the bush has so much to offer.
The landscape shimmers in a beautiful green, flowers start to bloom, and the birds sing. Finding the wildlife is a bit more challenging, but with the lush landscape it makes everything seem even more beautiful. The green nature and the wonderful summer vibes create a breathtaking setting for countless photo opportunities.
November through to March is Botswana's green season, and every year in February we visit the Tuli Block area in Botswana to take advantage of this season.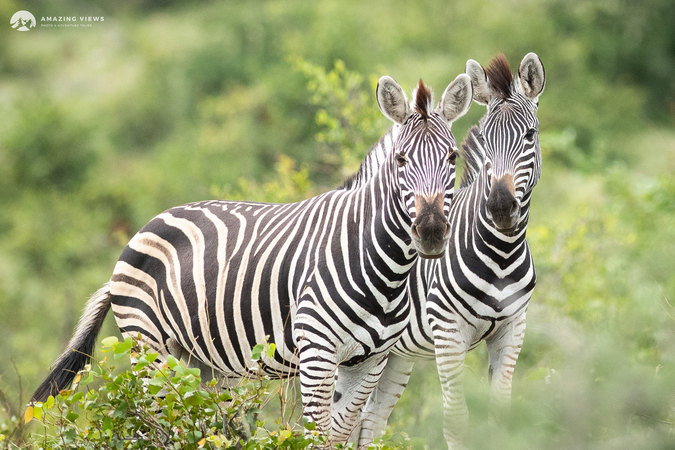 EVERY GAME DRIVE IN JUST STUNNING
We know that in the green season it makes it a bit harder to spot wildlife due to the now dense bush and so many water sources around, but in our experience we always come away with some fantastic sightings.
Every time we visit this area our biggest dream is to see some big cats and maybe photograph some of the wildlife in one of the yellow-flowered meadows.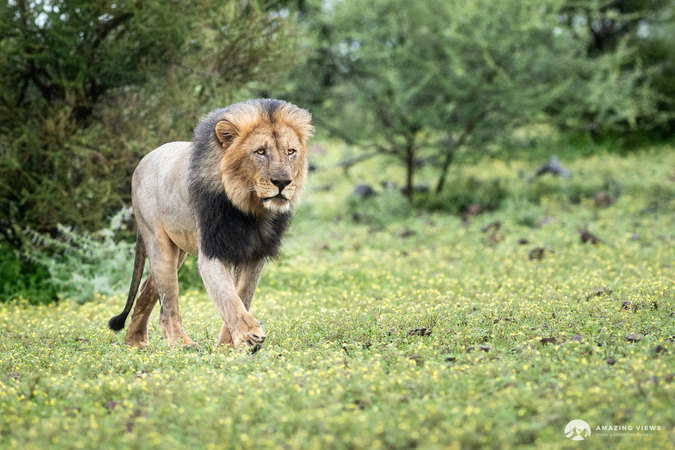 From spotting a leopard casually resting in a tree to a lioness mother with her very young cub – our expectations of the green season safaris are always exceeded!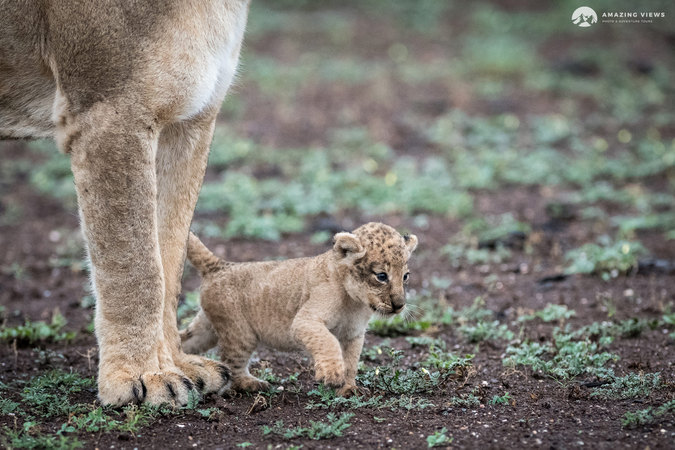 UNFORGETTABLE ENCOUNTERS IN THE BUSH
In the green season heavy thunderstorms always have to be taken into consideration. An afternoon drive can quickly fall through. Nevertheless, one is continuously spoiled with great sightings.
We have never had so many great leopard sightings on all our safaris as during the green season in the Tuli Block.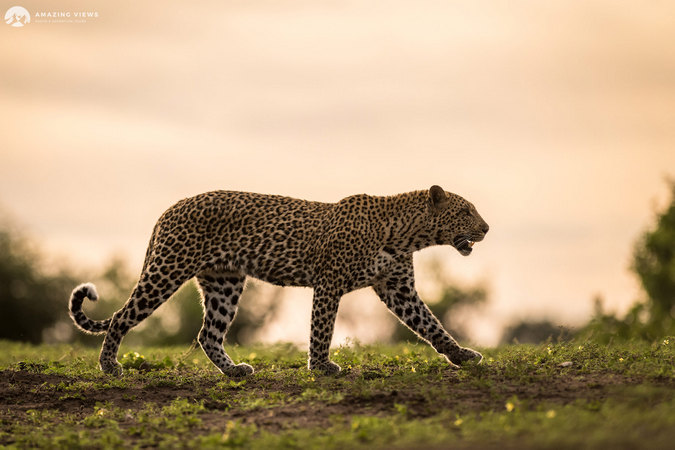 Once we had a great encounter with cheetahs where we were able to observe two brothers chase after a female. It was an unforgettable spectacle that lasted for a few hours, providing us with ample opportunity to take some great photographs.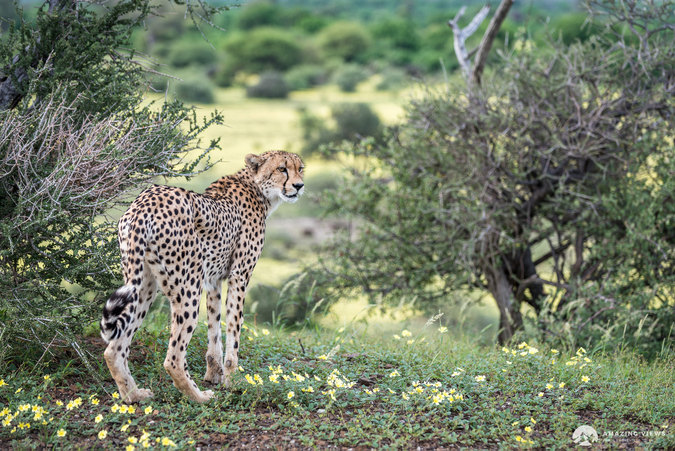 A FLORAL SPLENDOUR AS FAR AS THE EYE CAN SEE
In summer, after the rain showers, the bright yellow devil's thorns are in full bloom. This creates an amazing background setting on which to capture various wildlife that pass by, such as elephants, baboons, jackals and cheetahs.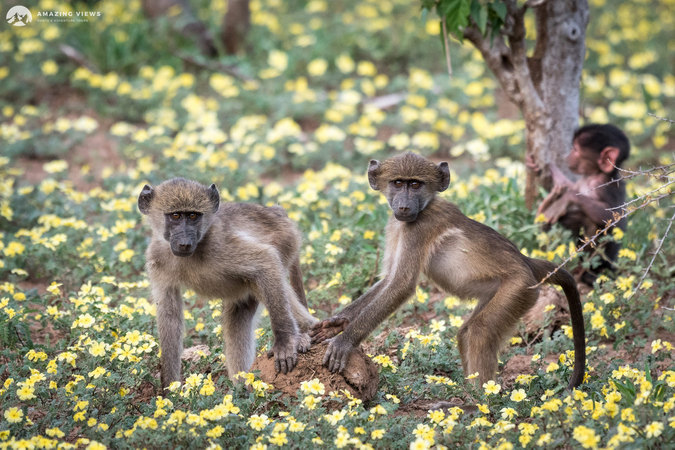 Visiting the Tuli Block during the green season is not only about the wildlife, but also the perfect location and time of year to create some beautiful landscape shots. Because of the rains you will find the sunsets and sunrises are particularly colourful. The dispersal of light through the clouds after a brief thunderstorm immerse the multi-faceted landscape in beautiful pastel colours.
Visiting this fascinating area of Botswana is always a highlight for us and we look forward to taking our guests there on photographic safaris so that they too can experience the spectacular green season.