Turacos make up the bird family Musophagidae (literally 'banana-eaters'), which includes plantain-eaters and go-away-birds. There are 23 species of turacos which vary in appearance quite dramatically.
In southern Africa both turacos and go-away-birds are commonly known as loeries. Chundu Island, situated on the Zambezi River in Zimbabwe, was able to capture some great photographs of a Schalow's turaco (Tauraco schalowi).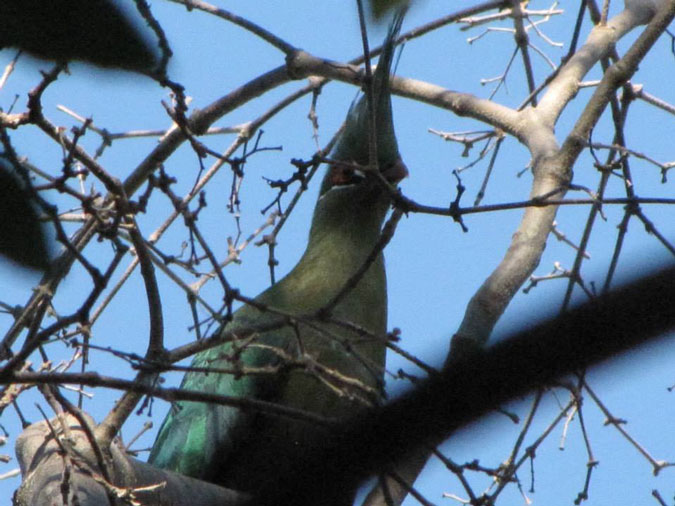 The Schalow's turaco (Tauraco schalowi) is a frugivore – their preferred diet consists of fruits – and is named after the German banker and amateur ornithologist, Hermann Schalow.
This turaco can be easily identified by its colours and markings: their body is a coppery-jade green that fades to a dark iridescent blue the closer you get towards the tail. They have long white-tripped crests with small red beaks and red skin around their dark eyes lined with white feathers.
Where will you find these birds?
The Schalow's turaco is distributed mainly in Zambia, central Angola, the southern DR Congo, and the uplands of southern Kenya, northern and western Tanzania and western Malawi. It occurs very locally in Botswana, Namibia and Zimbabwe, where it frequents the riverbanks of the Zambezi and Cuando Rivers.