Young elephants love to tussle. It tests their strength and helps them grow up. Oddly enough, as mature adults they don't usually establish dominance by fighting, rather by whether they are in musth or not.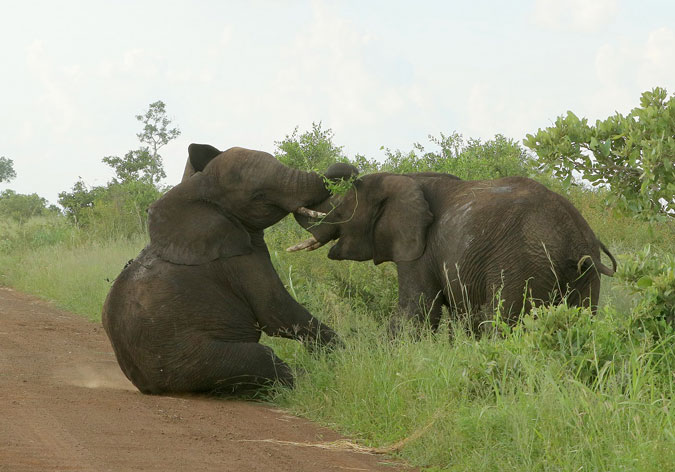 No matter how much noise, trumpeting and trunk-slapping happens during these bouts, these guys seldom seriously hurt each other. Elephants are by and large very gentle and peace-loving animals.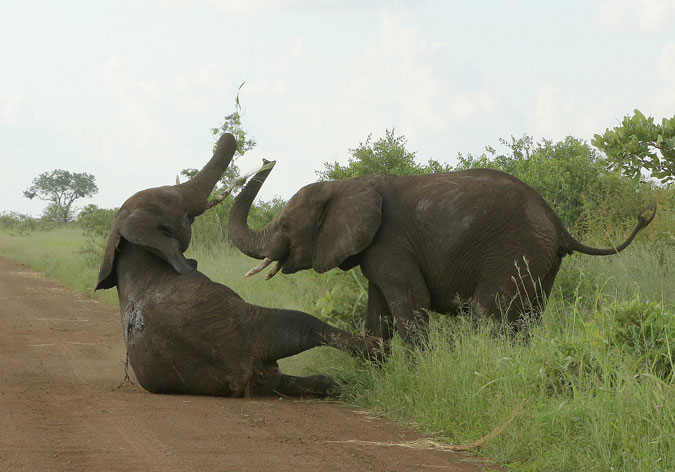 On this occasion which was fortunately captured on film in the Kruger National Park on 8 February 2017, the duelling of this duo caused one of the combatants to fall over completely. Not by being pushed over by his opponent, but rather by stepping into a ditch and losing his footing. This is very rare in fights of this nature.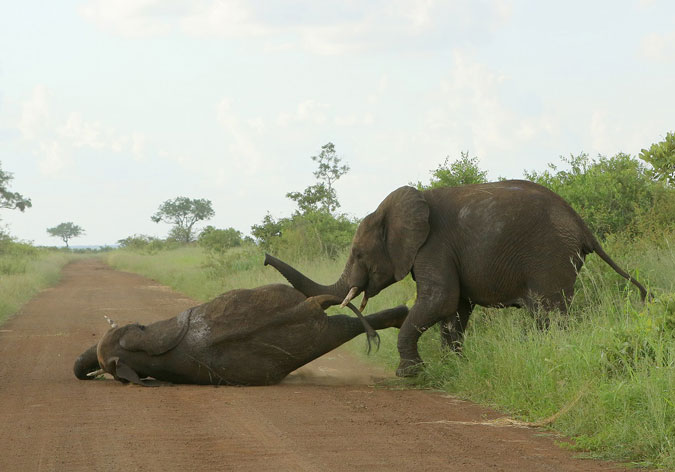 You can almost see the concern of the elephant on the right about his brother's mishap and whether he was harmed or in danger.
As soon as the youngster regained its footing, the two were happily at it again – perhaps, a little more carefully. One, perhaps a little more sheepishly?
As an old African proverb states: "When two elephants fight, it is the grass that suffers most".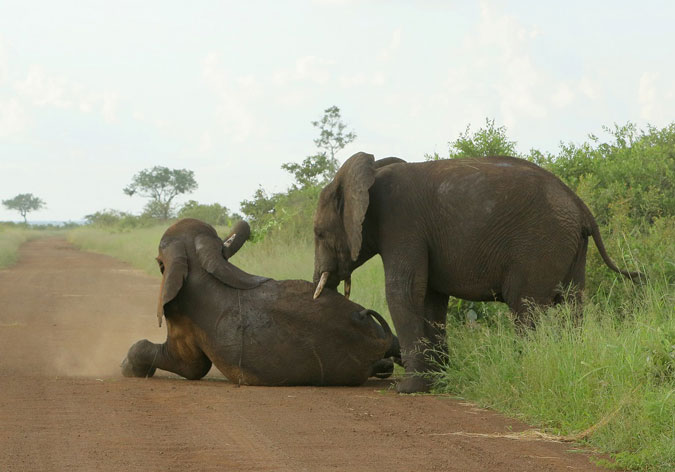 Captured on camera by Simon, head guide of Wild Wings Safaris.