Written by Peter Knights, WildAid Co-Founder and CEO 
Joseph Conrad, author of the classic novel, Heart of Darkness, once described the quest for ivory, slaves and rubber in colonial times as "the vilest scramble for loot that ever disfigured the history of human conscience". 
Decades later, as the scramble for ivory continued, the African elephant population halved in just ten years. Between 1979 and 1989, an estimated 600,000 were poached for their tusks, as Hong Kong ivory traders supplied the Japanese market. Having tried repeatedly and unsuccessfully to control the trade, in 1989 the UN Convention on International Trade in Endangered Species finally banned all international commercial ivory trade.
Another decade on, just as elephant populations were beginning to recover, Japan was permitted to purchase ivory at a so-called "one-off sale". In 2008 a second, much larger, sale followed to Japanese and Chinese buyers, who paid an average of $157 per kilo for unworked ivory.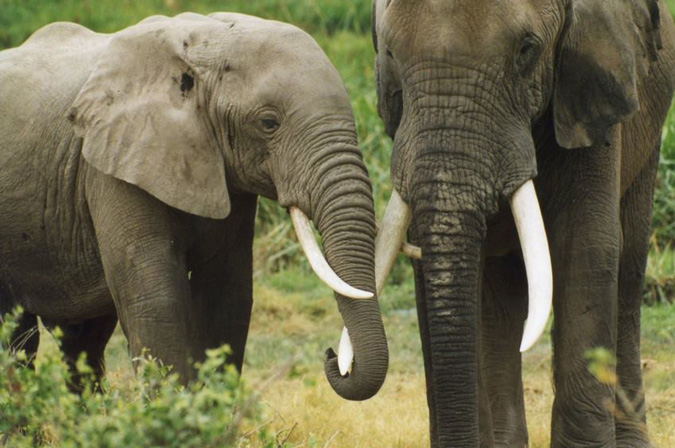 The opening of China's ivory market in 2009 triggered a massive surge in demand. The country's economy was growing rapidly, and by 2014 ivory, coveted as a symbol of wealth and status, was trading at $2,100 per kilo.
Traffickers and warlords, including the LRA's Joseph Kony, were easily able to launder illegal ivory through the legal and lucrative market. Poaching soared across Africa. As many as 33,000 elephants were killed each year during 2010-2012. Tanzania alone lost as many as 60,000 elephants between 2009 and 2014, and Central African forest elephants declined by 65% between 2002 and 2014.
Images of industrial-scale elephant massacres shocked the world. Partnering with African Wildlife Foundation and Save the Elephants, and massively supported by Chinese state and private media, WildAid mounted the largest ever demand reduction campaign, leveraging tens of millions of dollars worth of TV ads, billboards and social media in China. Influential voices, such as those of Yao Ming, Lang Lang, Prince William, David Beckham, Sir Richard Branson and many more, appealed to consumers not to buy ivory.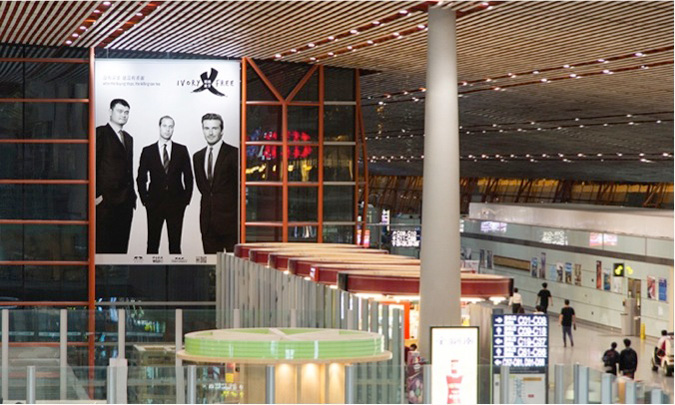 In 2012, only a third of Chinese polled by WildAid knew that ivory might have come from poached elephants. Many believed that tusks simply fall out like baby teeth, or that they grow back after being cut off without harming the animals. By November 2016, 78% of Chinese who had previously bought ivory said they would not buy it again. Of these, 89% said that they had been convinced after learning that purchasing ivory can lead to the poaching of elephants. Support for a ban on the sale of ivory in China reached 95%.
As consumer attitudes changed, so did the policies of key governments. The U.S. and China jointly pledged to close their domestic ivory markets. China has begun a phased process of closing all carving factories and retail stores by the end of 2017. Hong Kong, too, is progressing an ivory trade ban bill, albeit at a much slower pace. Japan alone continues to allow almost unfettered domestic trade in ivory.
Since the announcement of China's ban, prices have dropped sharply. A March 2017 Save the Elephants report found that the wholesale price of ivory tusks had fallen by 65% to $730 per kilogram on the mainland. Similarly, a WildAid investigation in Hong Kong revealed a 69% decline in wholesale prices there.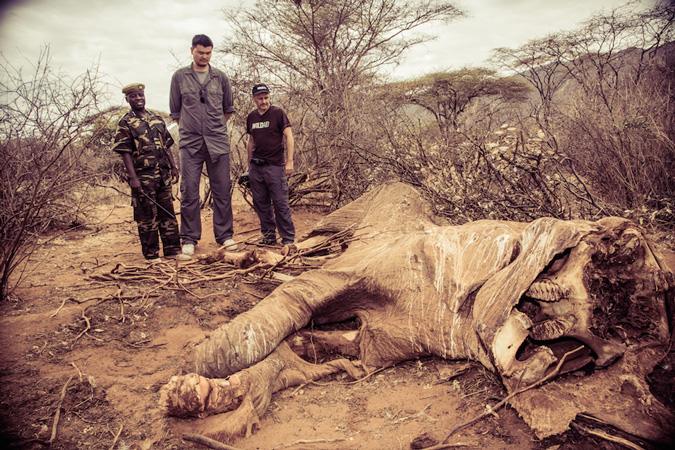 The combination of better elephant protection on the ground, stiffer penalties, improved law enforcement efforts, and reduced demand has made the illegal ivory trade riskier and less profitable. Although continent-wide figures on poaching have not yet been compiled, there have been reports that illegal killing may be slowing.
Last year Kenya experienced an 80% decline in poaching incidents compared to the peak of the crisis in 2012. Neighboring Tanzania, one of the hardest hit countries, has documented declines as well. Additionally, in 2016, seizures of ivory going into China fell by 80%, according to government figures, suggesting a reduction in smuggling.
Ultimately, as long as consumers are willing to buy ivory, whether the trade is legal or illegal, elephants will be killed to supply the demand. In places of weak governance and low economic development, illicit returns from poaching and trafficking will continue to outweigh the risks.
Until demand is negligible, elephants will remain vulnerable to poachers. Central Africa's dwindling forest elephants are of particular concern, as well as those of Angola and Mozambique, where resources are strained and protection and monitoring is difficult.
We must stop the "heart of darkness" from beating – permanently. Human greed could never limit itself to ivory from natural elephant deaths, so Japan should join the rest of the world in banning the brutal ivory trade. Because only when the buying stops, the killing can, too.
The topic – the role that Asia has to play in furthering conservation efforts in Africa – was discussed at this year's Conservation Lab, an invaluable workshop for African travel and conservation game-changers.