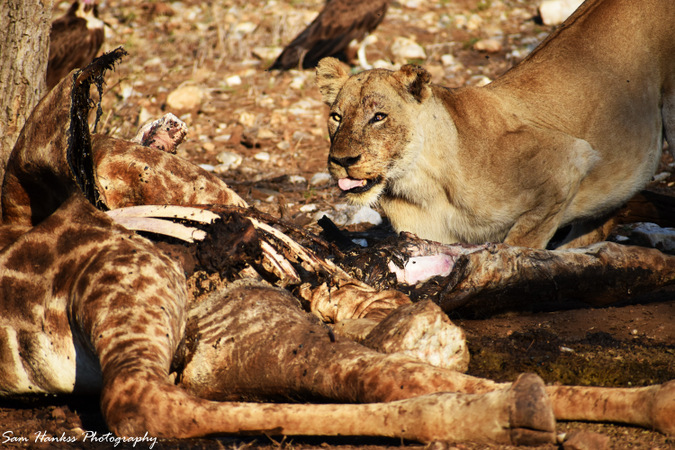 In the animal kingdom, motherhood is probably the hardest job. Bearing the young, giving birth and rearing the young into individuals that are capable of surviving into adulthood is fraught with difficulties. Even for a lioness. The risk of hyenas, male lions and other dangerous animals killing the cubs is high, with over half of cubs being lost within their first year.
I have recently become a guide in the Greater Kruger at Roamer's Rest and have discovered that we have a lone lioness in the area with three one-year-old cubs. We have had numerous sightings of her in recent weeks and have discovered that she is also blind in one eye, as if motherhood wasn't hard enough!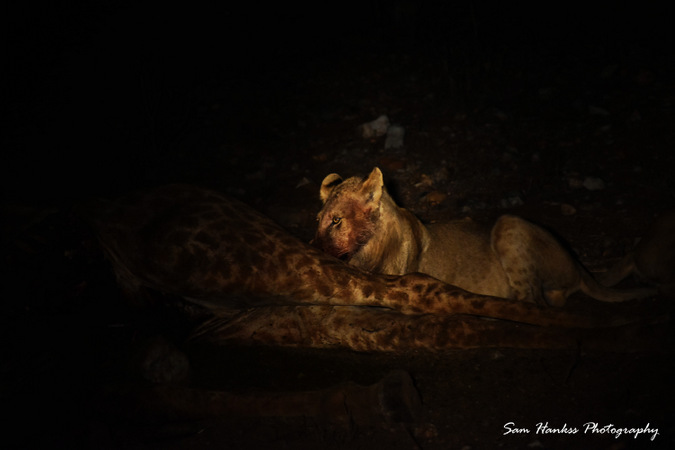 Over the Christmas period we discovered that this lone lioness had successfully hunted and killed a giraffe. A feat of great risk which demonstrated great ability and ingenuity, that even a pride of lions may struggle to do. One kick from the giraffe and it could have ended in the lionesses death, and therefore the cubs would perish. Life is always in the balance in the bush.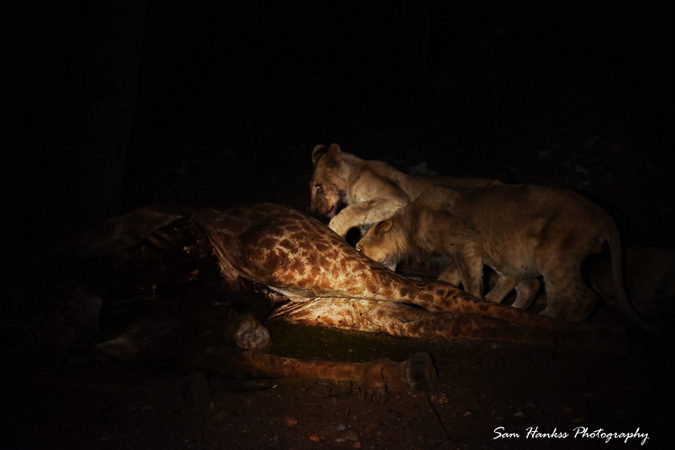 So how does a lone lioness bring down a giraffe? It appeared that the lioness chased the giraffe up and over a ridge which had a steep decline on the other side. This caused the giraffe to trip and come crashing down to the ground, where a bite to the back of the neck paralysed the animal instantly.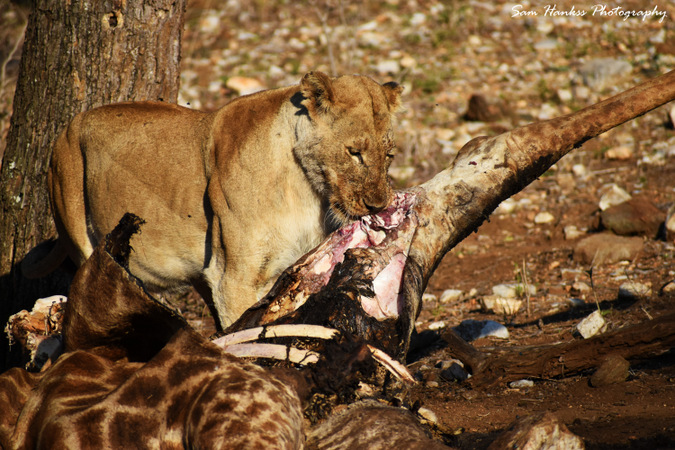 For four days the lioness and her three cubs feasted upon the carcass, gorging on the meat before coming to drink at the waterhole in front of the lodge. When not eating or drinking the lioness was standing guard, protecting her kill from the influx of vultures and jackals that had come to steal a piece of flesh.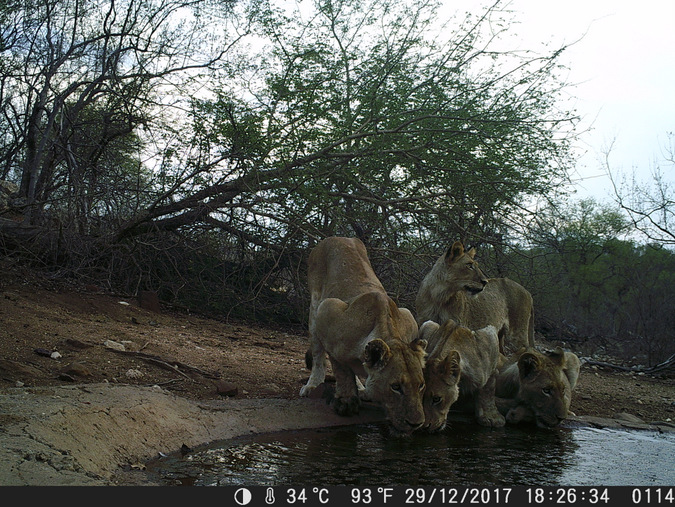 Once the carcass was finished, the lioness and cubs moved further into valley with full bellies and sleep on their mind.
I wonder what may occur in the next fascinating chapter of these lions?