I was recently emailed the question "what makes a good hotel web site?" Here then is my list of what I look out for in a web site, plus two excellent examples.   
Fast loading, uncluttered, easy navigation;
Use really great photos, videos and short bursts of informative text;
Commission a pro photographer for your web site pics.  DIY may look great in the family Facebook album, but when it comes to taking money from strangers nothing beats killer lighting, composition and post production.  Trust me.  No, trust me.  No.
Use a popular CMS (content management system – the software that presents content on web sites and allows for easy publishing and editing) like WordPress.  After a few lessons you can maintain the content on your own web site – better than having to hire in a #geek every time you need a picture replaced;
Keep your site up to date and links current;
Tell your web site designer to ensure the site is search-engine friendly, or "optimized" with "on-page SEO";
Offer real-time reservations via a 3rd party widget or your own inhouse system;
For online collections use Paypal or similar;
Have a "conversion page" – this is the page you want people to first see when they follow a link to your site;
Feature your social media links and use plugins for content sharing;
Feature a blog and publish fresh posts at least a few times per month.  Regular fresh content is good search engine fodder;
Use a Google Maps plugin to show people where you are and how to get to you;
Tell your designer you want "responsive design" – which in simple terms means your site is easy to read on all screen sizes, including mobile phones.  Build for mobile screens and then scale up.
Lastly, less is more.  A few pages of powerful imagery, informative text and great modern design trumps volumes of waffle and smudgy photos.
Web site reviews: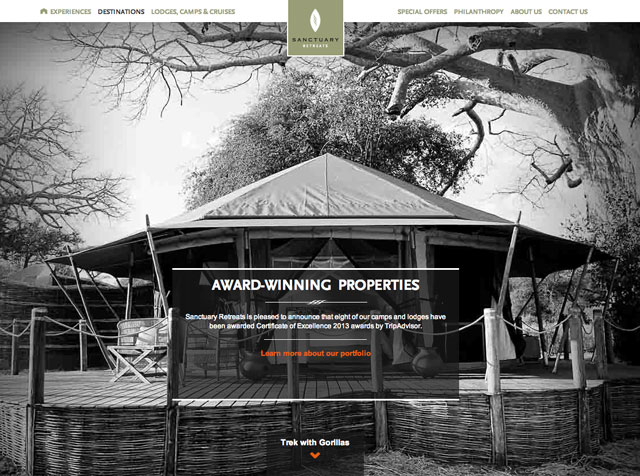 – Stunning imagery and design, use of video, mobile phone friendly, full reservations and payment facility, excellent navigation and presentation of information.

 – Google Maps is hard to find and poorly integrated into the content – it looks and functions like an after-thought.  Aside from that, this is close to being the ideal travel company web site!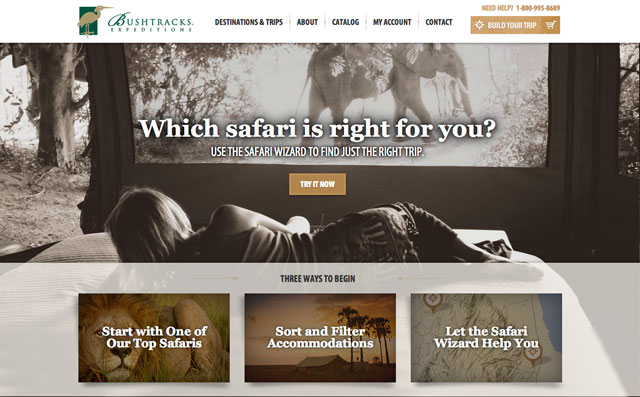 – Fun and useful interactive itinerary building tool that uses Google Maps to reflect your trip as you build it – this is the standout feature of this site.  Good imagery, simple navigation and good presentation of information

– At time of writing – not mobile phone friendly, no social media icons or content sharing ability.
Sign up or connect
Want to sign up (it's free) to receive an email notification when my next post in this series has been published?
Lets connect on Linkedin and Twitter
Send your questions to me here
Subscribe to our newsletter.