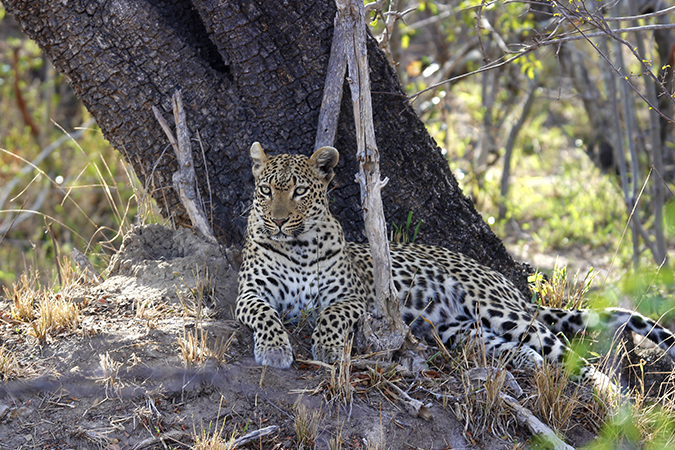 While we'll agree that some of our favourite sightings aren't always of the Big 5, Kruger Wildlife Safaris has definitely developed a soft spot for a certain Kruger leopard (formerly from the Sabi Sands area), and it's been that way from the moment that we first laid eyes on her.
The world-renowned Kruger National Park is home to an incredible amount of mammal and bird species, and we can't even count on one hand, the number of sightings we've had on game drives, that just take our breath away.
But the truth is, there will always be those that we get a little more excited about – and one happens to be of a female leopard that we, as a team, have become really fond of. This is partly because we've come across her regularly on our Kruger safaris, and partly because she's just an absolute beauty and a delight to watch.
As you may have guessed, this beauty that we're referring to is a leopard known as Tsakani. And we thought why not spread the leopard love and share some of our favourite sightings of her.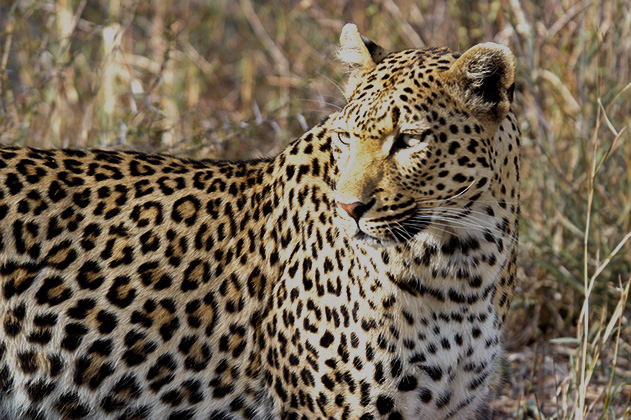 A LITTLE BACKGROUND INFO
We completely understand why our guests tend to fall in love with leopards while on a game drive with us. There's no doubt that leopards move with such grace and prowess that you can't help but be taken aback by them.
It's believed that Tsakani was born in February 2014. She is the daughter of Kwatile – a well-known leopard in the Sabi Sands area (also known as the Maliliwane female in Londolozi) that reportedly passed away some time in early 2016.
Since then, Tsakani seems to have left the territory her mom frequented and made the Kruger her home. She is often seen around Pretoriuskop – which is where our sightings of her have been.
She's fairly easy to identify due to the fact that she has an 'S'-shaped mark just above her right eye.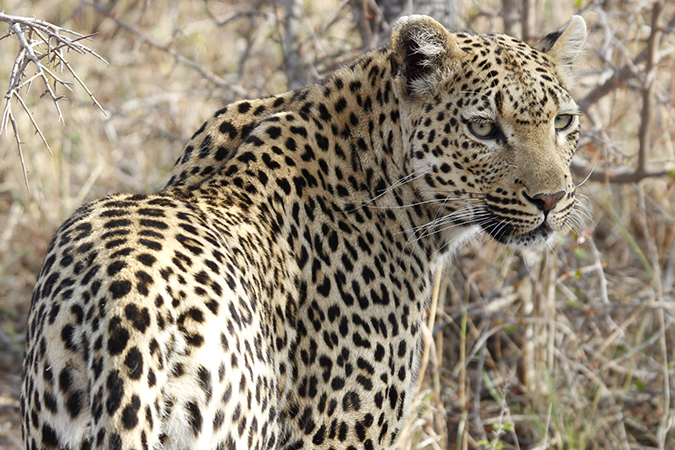 OUR FAVOURITE SIGHTINGS
We've seen Tsakani on not one, not two, but three separate occasions over the past year or so… something that is not only exciting for our guests, but for our team as well!
Perhaps one of the most significant sightings we've had of her on a Kruger safari is the most recent one, where we got to see her and her cub, which had grown since the last time we saw her!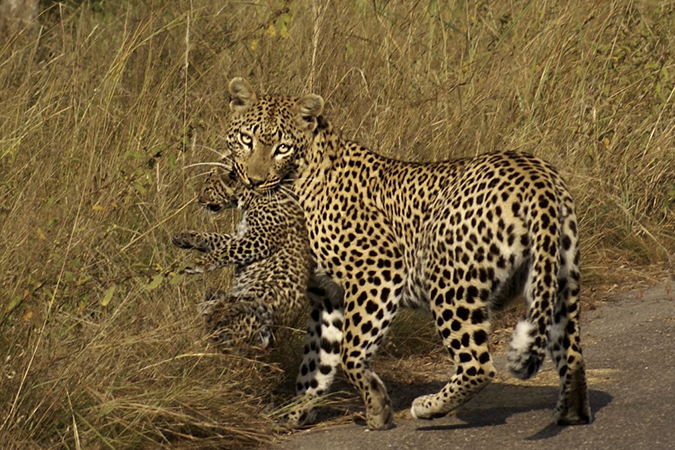 Before this, we saw her on several other occasions, including her as a juvenile leopard and then again with her cub, when her cub was quite young, around May last year.
Needless to say that first sighting with her cub was incredibly exciting and something, we thought, would be a once-in-a-lifetime experience. And yet, we ran into her again in October, where we got to see just how much her cub had grown.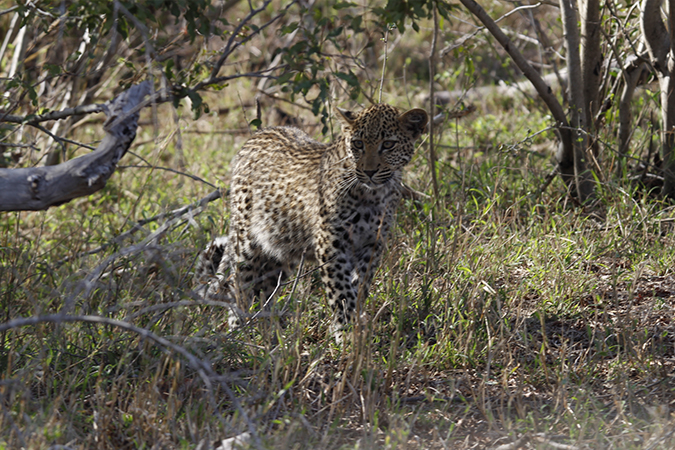 She was most recently spotted between Pretoriuskop and Skukuza in mid-April, courtesy of a Facebook page dedicated entirely to her (we told you she was special), looking healthy and formidable.
There have also been sightings, a few weeks prior, of her and her cub, who herself seems to be going strong!
As a team, we definitely feel like it's been a privilege to be able to watch her grow, establish her place in the Kruger and even produce young. And we can only hope that you will get your chance to see her on your next Kruger safari.
One thing's for sure, we're 100% certain that this won't be the last time we come across our favourite leopard!