The trouble with Tanzania is that there's just too much to do – from kite surfing and climbing Kilimanjaro, to quad biking and cycling around Arusha National Park.
Whatever you're doing, you're certain to build up a healthy appetite. But you've no need to worry because Swahili cuisine is tasty, filling and plentiful.
We at Viva Africa Tours have cooked up a few ideas for traditional Swahili dishes that you can sample on your adventures.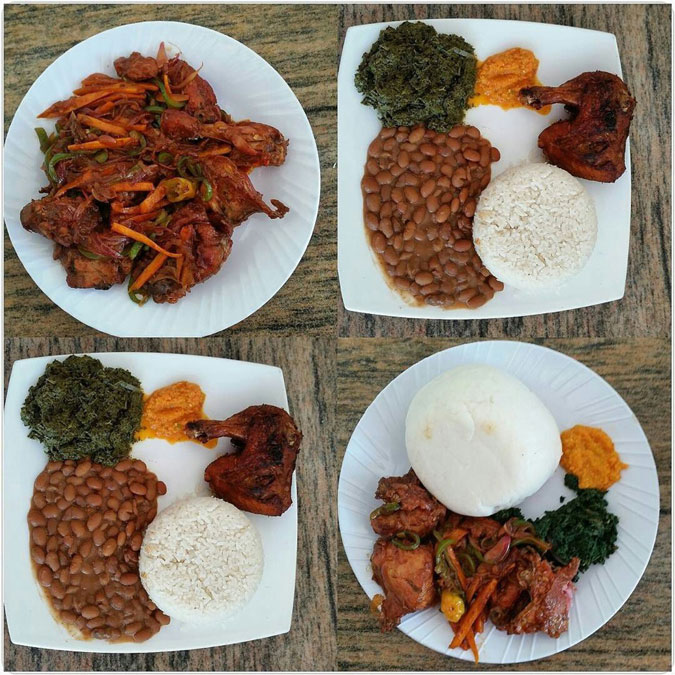 With Arab, Indian and Portuguese influences, Swahili cuisine uses a variety of spices like coriander, clove, chilli and black pepper together with a range of staples like maize, cassava, rice, wheat and sorghum.
Nyama choma
This "charred meat" is a rich, filling barbeque of beef, chicken or goat, marinated in garlic, lemon juice, curry powder and turmeric and slow-roasted over hot coals until supremely tender. It's a very social food and a dish that's enjoyed by communities everywhere in Tanzania and up into Kenya, too.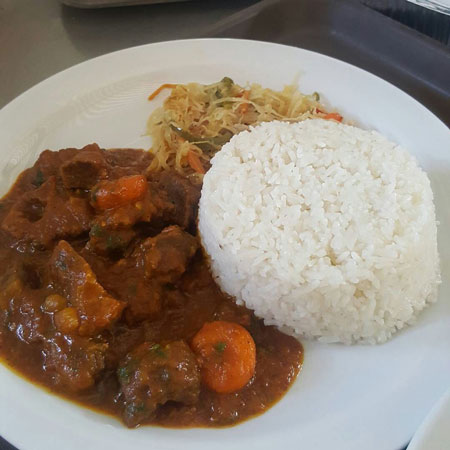 Wali na maharage
Swahili beans is a favourite of vegetarians or meat-eaters alike and is a way of cooking cheap, dried beans with local, flavoursome ingredients to produce a filling bean stew that is both sweet and spicy. Cooked beans are sautéed with onions, ginger, tomatoes and coconut milk.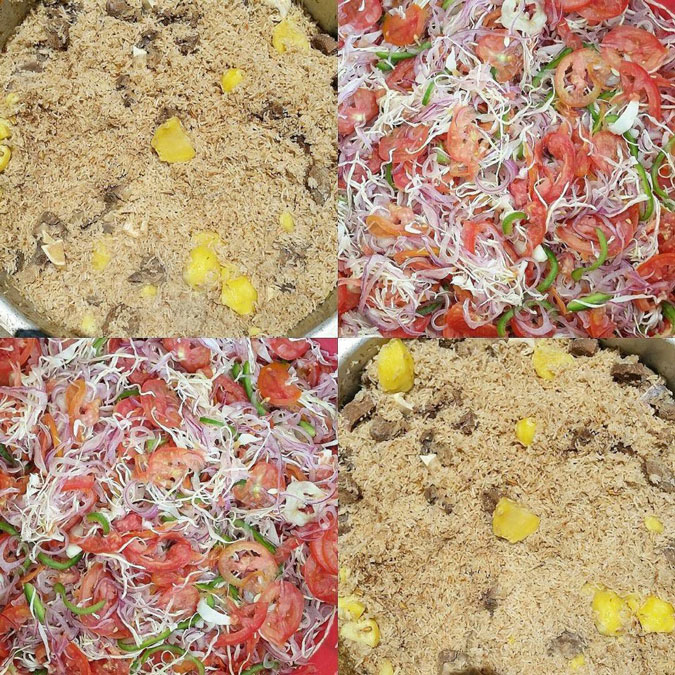 Pilau
Pilau is a common dish all over the world, but the secret to the Swahili version is that it's flavoured with the spices fresh from the "Spice Island", Zanzibar. Famous for clove and cinnamon, and with the addition of cardamom, Swahili pilau is a delicate, fragrant and beautiful dish that's always welcome.
Chipsi mayai
Think of this dish as the delicious baby of a pile of sautéed potatoes and omelette – and it's easy to prepare! After you've sautéed your potatoes, whisk up an egg or two and add it to the pan. Mix it around a bit and soon it'll cook into a slab of eggypotatoey loveliness.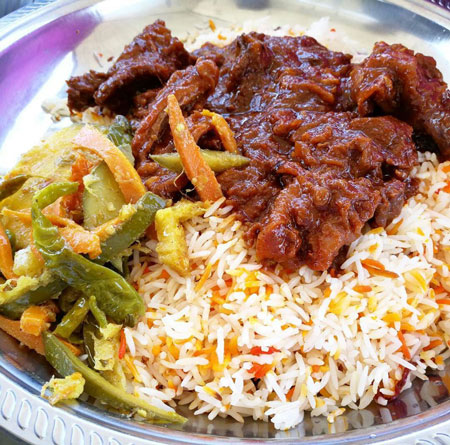 Ndizi na nyama
Got meat? Got bananas? Then you're ready for ndizi na nyama, meat and banana stew. For those of you who think that fruit and meat are an unholy alliance, think again. This tasty, unusual stew uses unripe rather than sweet plantains which, when added during the last ten minutes of cooking, become tender and succulent.
Ugali
The most ubiquitous food across all of Tanzania is ugali – a starchy accompaniment made of cornmeal, semolina or sorghum flour and water – the equivalent of rice or pasta. Because it's easy to make and the ingredients are low-cost, it's a popular food and you'll see it often during your adventures in Tanzania.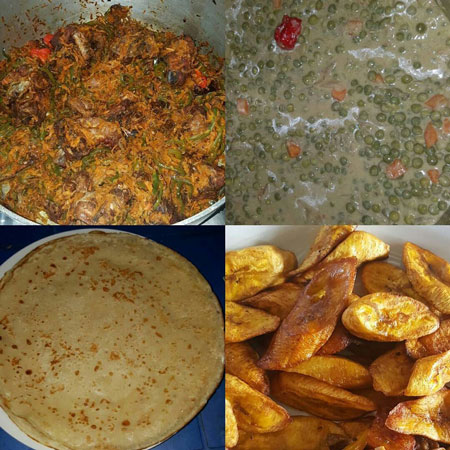 And to drink?
Tea and coffee are plentiful in Tanzania, but fresh-pressed pineapple, orange, sugar-cane and papaya juices are sweet and thirst-quenching after a long day's hike. There's a variety of refreshing beers on sale as well. Local beers include Kibo Gold, Serengeti and Kilimanjaro, but be aware that in Muslim areas alcohol is only sold in the tourist hotels, bars and cafes.
These are only a taste of some of the delicious choices that Tanzania offers. In the end, there truly is nothing better than watching an African sunset with a beer in hand and a full, satisfied tummy!