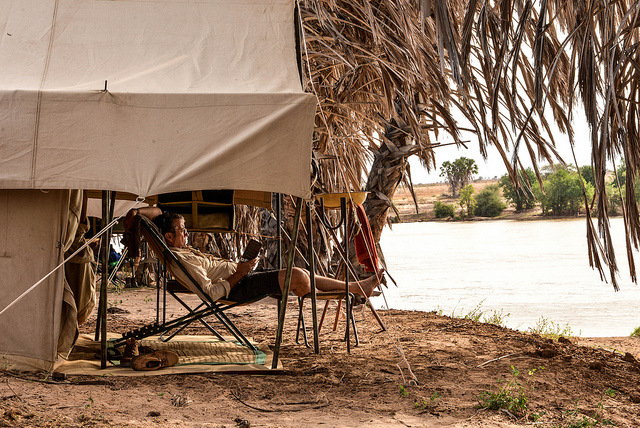 When it comes to going on a safari in Africa, you will soon discover that the selection of accommodation options is vast. From straw huts and mobile camps, to ultra-luxury hotels and lodges, your choice of where you'll unload your bags will be influenced mainly by your needs and budget.
Safari accommodation types:
• CITY HOTELS, GUESTHOUSES, AND B&B
These are situated in or near main cities or airports, and are often used for overnight stays before heading on towards your lodge/camp, or as a base for day excursions.
For example, we use a Nairobi city hotel at the beginning of our popular Maasai Mara safaris: Secret season safari in the Maasai Mara, Kenya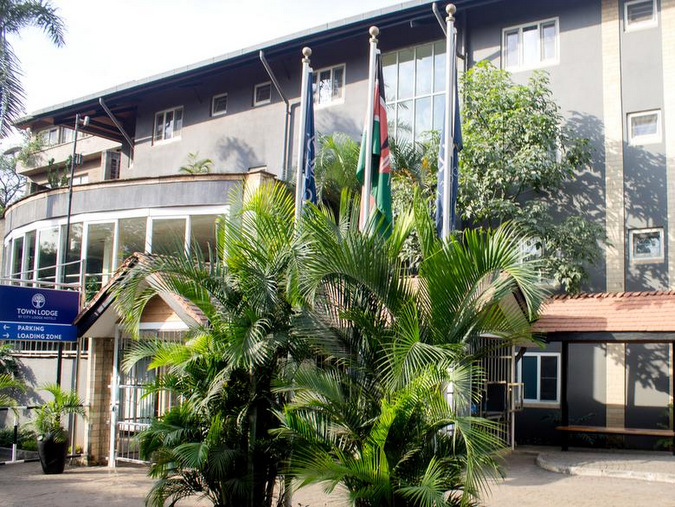 • GAME LODGES

Lodges are usually situated in or near game reserves or remote wild areas. You will find all levels of comfort on offer here depending on your needs and budget, from no-frills to 5-star deluxe.
Get in touch with one of our safari consultants for recommended game lodge safari options.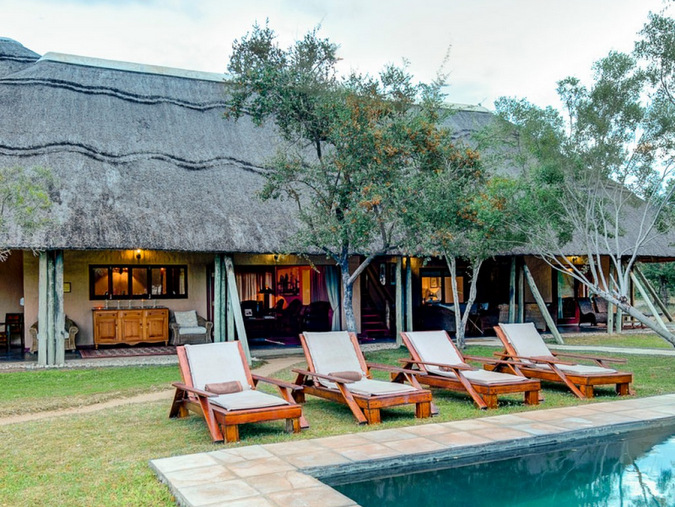 • BUSH CAMPS/FLY-IN CAMPS
These small camps are often situated in very remote areas and often set up in places that are inaccessible during the rainy season, resulting in the camp being partially or even totally broken down and rebuilt each year.
For example, here is a safari in a remote seasonal bush camp: Classic South Luangwa photo safari, Zambia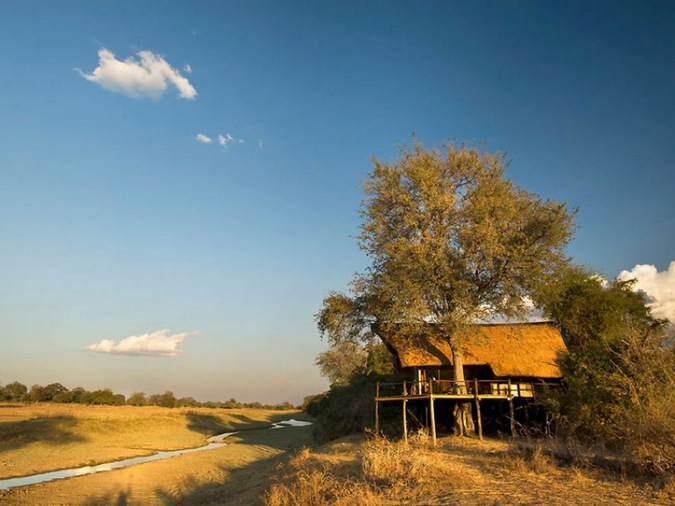 • MOBILE TENTED CAMPS

These are erected for a limited period, after which they are broken down. They are generally erected in game reserves for specific wildlife encounters (such as the migrations in the Maasai Mara in Kenya) or as part of an overland or walking expedition.
For example, here are two of our most popular mobile safari:  Moremi magic in Moremi Game Reserve, Botswana, and Walking with Giants in Tsavo, Kenya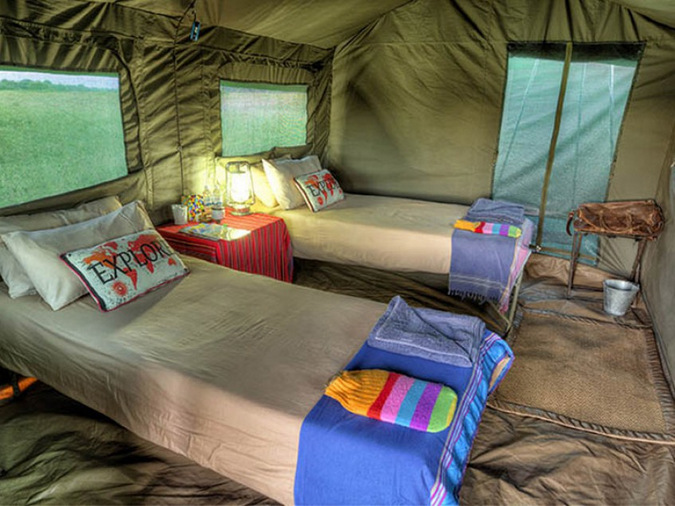 Safari accommodation comfort levels:
Once you have decided on the type of accommodation, you may be presented with some options regarding comfort levels, especially when looking at lodges and mobile tented camps.
• RUSTIC
This is no-frills accommodation and usually in very remote areas. Large tents or reed/pole huts are the norm, as are pit toilets and bucket showers. Water is often heated over a fire and the furnishing is basic, but caters for all your needs.
Recommended rustic-style safari: Climbing Mount Nyiragongo and mountain gorilla trekking in Virunga National Park, DR Congo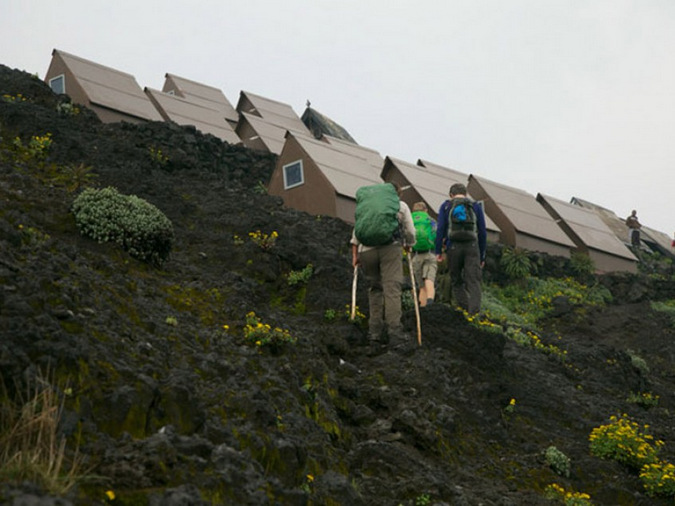 •  COMFORTABLE

As you can imagine this style comes with comfortable furnishings, running hot and cold water, and flush toilets.
Recommended comfortable-style safari: Lowland gorilla trekking in Odzala-Kokoua, Congo (Brazzaville)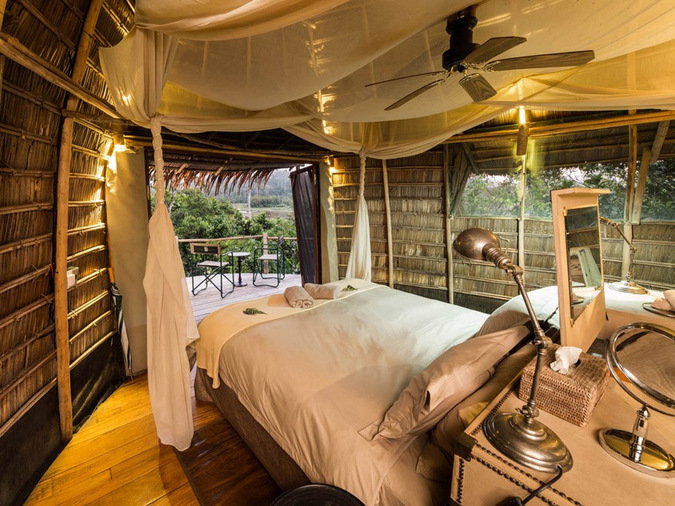 • LUXURY
This style can be compared to 4- and 5-star hotel standards.
Get in touch with one of our safari consultants for recommended luxury-style safaris.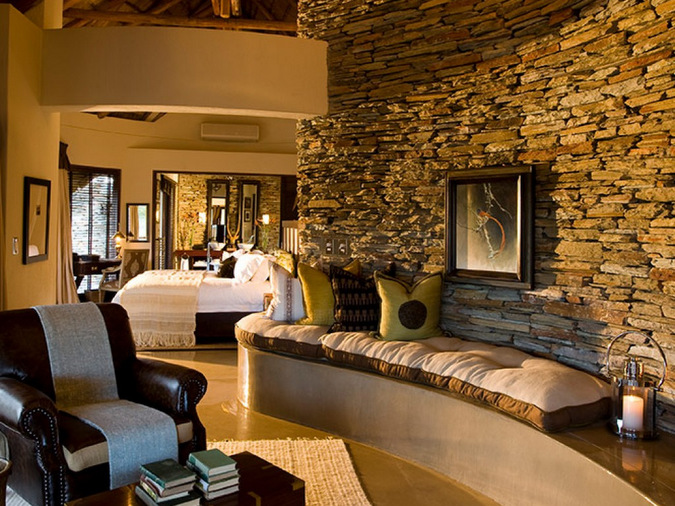 TRAVEL WITH AFRICA GEOGRAPHIC
Travel in Africa is about knowing when and where to go, and with whom. A few weeks too early / late and a few kilometres off course and you could miss the greatest show on Earth. And wouldn't that be a pity? Contact an Africa Geographic safari consultant to plan your dream vacation.
FLY WITH AIRLINK
The Africa Geographic team flies with Airlink, who offer multi-destination flight options across southern Africa and a convenient Lodge Link program, direct to popular lodges in the greater Kruger National Park and beyond.