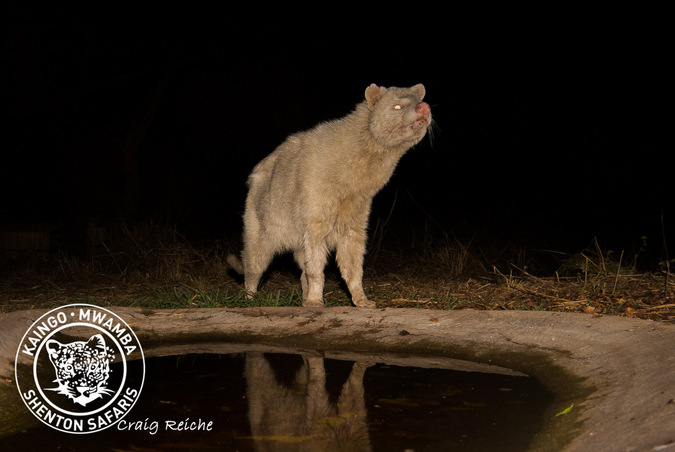 Our camera trap at Shenton Safaris Mwamba Bush Camp has managed to capture a very special creature grabbing a late night drink… an albino African civet!
This is the first time we have seen this variation of the species and considered ourselves to be very lucky!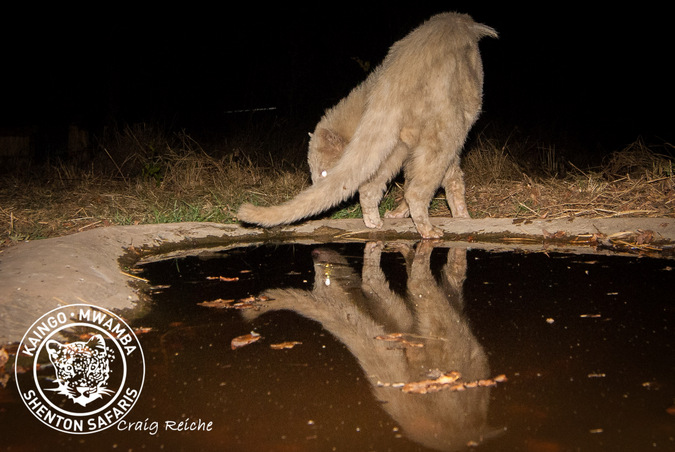 Albinism is a mutation where an animal is born without the dark pigment of melanin present. As opposed to a leucistic form where the animal is white in colour but still will show faint outlines of the dark patches where they occur on the body.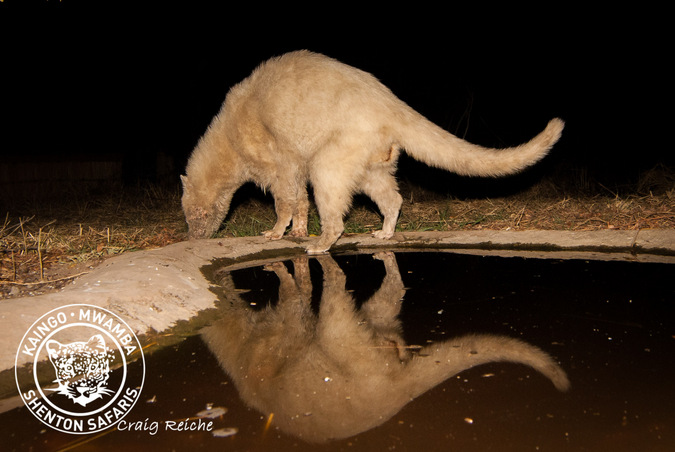 We believe this civet is an albino, rather than leucistic, as there is no colour or faint markings on the fur whatsoever. We have seen many albino yellow baboons in South Luangwa National Park in Zambia, but this civet is a first for us!
It would be very interesting to know if any other cases like this have been recorded as we haven't been able to find anything on record.