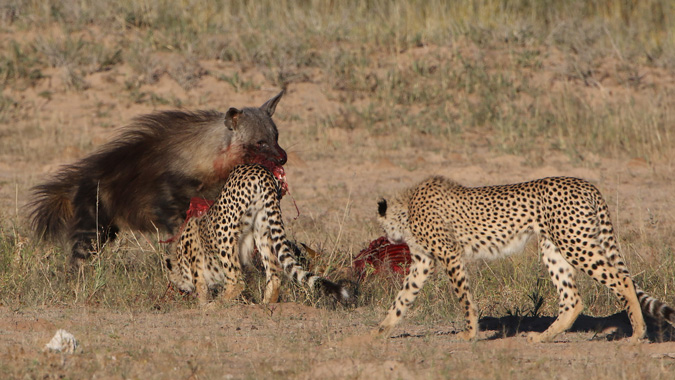 Written, and photographs, by Derek Keats
It was one morning on a game drive when we came across five cheetahs feeding on a springbok kill in the Kgalagadi Transfrontier Park in South Africa.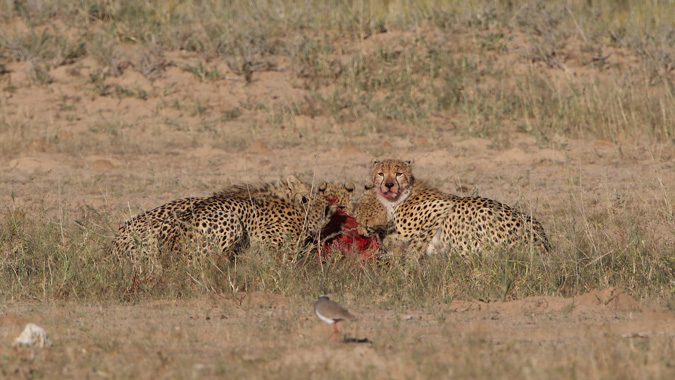 We soon noticed a brown hyena wandering down towards the cheetahs and subsequently joined them as they fed. It chewed the springbok in half, grabbed the back half, and carried it off!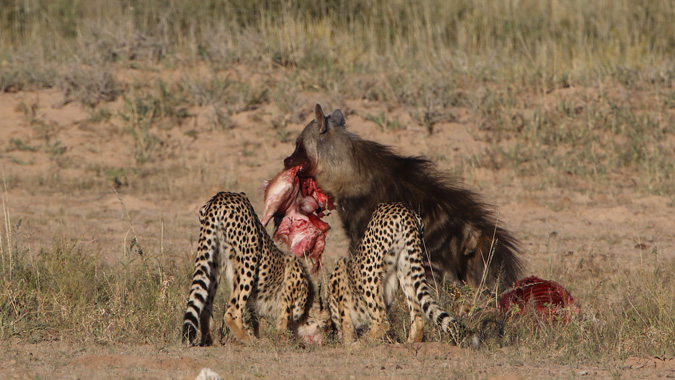 The cheetahs did nothing but look on with amazement.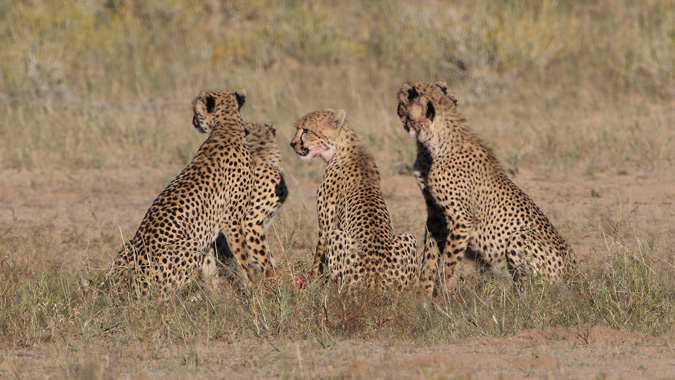 After it left, the jackals started to move in, but they were wary of the cheetahs, who continued to feed on the remaining springbok carcass.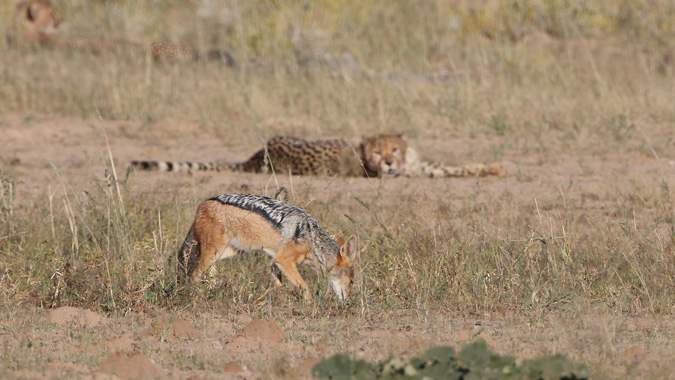 Then suddenly all five cheetahs were alert as the hyena started running back towards them at a brisk pace.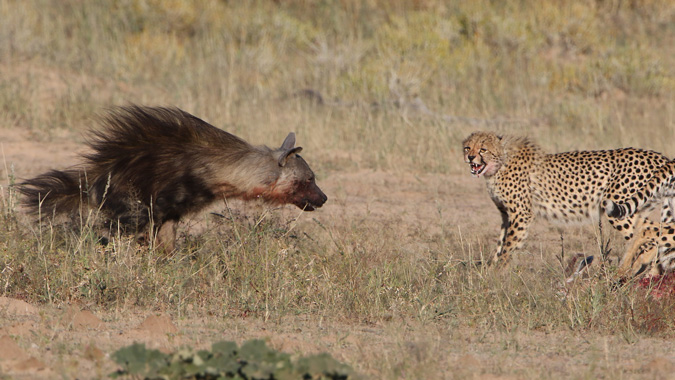 It then grabbed the other half, and though it could barely lift it, it carried it off into the bushes.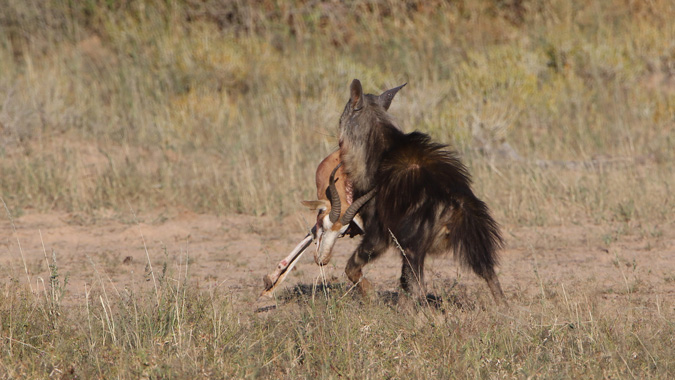 The cheetahs looked absolutely dejected. The jackals then took their chance to move in, cleaning up the intestines and other nasty bits.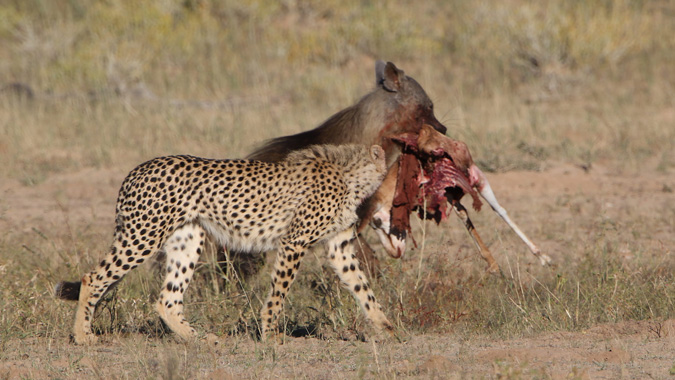 The cheetahs returned to whatever was left of their kill, ate what they could and wandered off. About two hours later I saw them at the waterhole nearby, and then two days after that spotted them hunting much further south down the Aub River – hopefully this time out of the opportunistic hyena's reach.