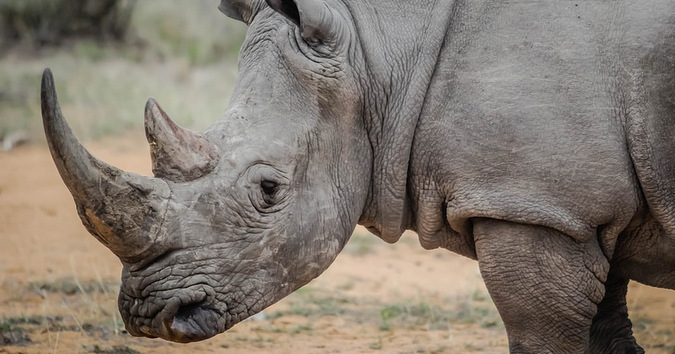 Sourced from third-party site: Traveller 24, written by Gabi Zietmsan
According to a report, North Korean diplomats are involved in state-sanctioned rhino horn and ivory smuggling.
The report was released by The Global Initiative against Transnational Organised Crime, a network of law enforcement, governance and development practitioners, and written by South African investigative journalist Julian Rademeyer who is an established wildlife crime reporter and author.
He also works with wildlife trade monitoring group TRAFFIC.
He found that 18 out of 31 cases of diplomats caught smuggling rhino horn and ivory in Africa since 1986 has been linked to North Korean diplomatic passport holders.
Many of the items smuggled end up in China, where illicit demand is high.
Although there are grounds under which a diplomatic bag can be searched, officials are intimidated by the diplomatic passport and the consequences it might invoke from their government if they end up arresting a diplomat.
In South Africa, the most recent incident happened in 2015, when a North Korean diplomat living in the country was arrested in Mozambique with rhino horn in his possession, allegedly alongside a Taekwon-Do master who was residing in South Africa. The diplomat was asked by the government to leave the country, and the other North Korean quietly went on 'holiday' and never returned.
Being caught, however, came with no reprimand from the North Korean government. One diplomat who was expelled from Zimbabwe in 1992 for smuggling with a diplomatic bag, according to the report, is today one of the country's most prominent diplomats, heads up the country's mission at the United Nations and is the ambassador to Switzerland.
According to Rademeyer, this is common among North Korean diplomats expelled from countries committing wildlife crimes as well as other smuggling activities, which generates somewhere between $500 million and $1 billion annually for the sanctioned country and its workers.
Factors contributing to the widespread criminal element includes the lack of persecution when caught, and because the country pays their diplomats very little money, with diplomatic agencies having to maintain themselves with little support from North Korea. They also have to pay 'loyalty money' to the government to avoid being recalled.
However, the North Korean government appears to be involved through two secretive departments called Bureau's 38 and 39, who work to raise funds for North Korea and the ruling family as well as manage the country's business dealings.
Rademeyer writes that, "information about North Korean involvement in criminal activity in Africa is patchy at best. Few incidents make newspaper headlines and African governments with ties to Pyongyang have demonstrated a reluctance to embarrass the regime or take action against diplomats implicated in illicit activities."
In South Africa, the North Korean embassy in Pretoria is the main headquarters for its presence in wider Southern Africa, except Botswana who cut ties due to human rights violations in 2014, according to the report.
In the National Geographic video below, Rademeyer and his cameraman attempt to ask North Korean officials in Pretoria about the smuggling claims.
The journalist interviewed many North Korean defectors about their experiences, but highlights that their reliability could be influenced by various factors and corroboration of their accounts is still needed.
Rademeyer concludes that sanctions imposed on the struggling country is helping fuel its involvement in illegal trade. "As legitimate revenue sources dry up, the quest for dark money to bolster the Kim regime is almost certain to intensify," writes Rademeyer.
Rademeyer told National Geographic that although the report focuses on North Korea, they are not the only diplomats in Africa involved in wildlife smuggling, with evidence surfacing of Chinese and Vietnamese involvement.
"Based on the little we do know about North Korea's involvement in the illegal wildlife trade, it seems likely that they play a smaller role than other far more active and entrenched transnational criminal networks with roots in Vietnam, China, Laos, Thailand, and other Asian countries," Rademeyer tells National Geographic.
"But they all contribute to the slaughter of more than 7 100 rhinos by poachers in Africa over the past decade."