In a televised interview with the Namibian Broadcasting Corporation, a spokesman for Namibia's Ministry of Environment and Tourism (MET) has said that the country will not consider legalising the trade of rhino horns and elephant tusks.
Romeo Muyunda explained that current Namibian legislation outlaws the local trade in rhino horns and elephant tusks and that CITES (of which Namibia is a member) does the same for international trade.
He emphasised that MET's focus is on mitigating and curbing poaching through various measure and interventions including the deployment of staff members to wildlife protection services, and the increase in penalties related to illegal wildlife hunting from N$200,000 to N$2 million (Namibian dollars) or 25 years imprisonment.
Muyunda went on to say that about 222 people were arrested in 2016 for suspected poaching or illegal possession of rhino horns and tusks and that in 2017 only eight rhinos and four elephants have been poached to date, which is a reduction on the same period in 2016.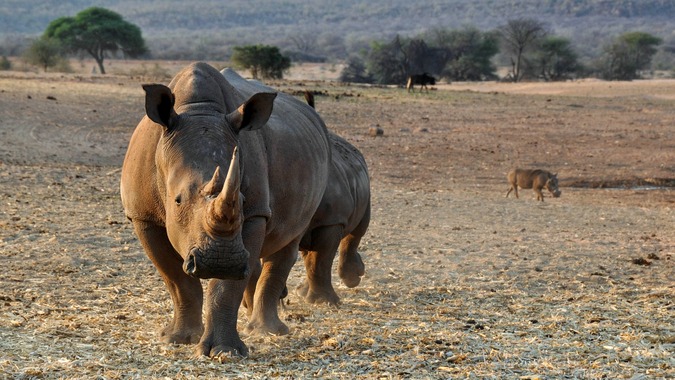 Subscribe to our newsletter.