You have to feel sorry for impala, they are probably one of the most underappreciated animals of the bush because of their abundance and docile nature. But these guys have learnt a thing or two about being evasive!
While out on a game drive everyone rolls their eyes when they see yet another impala, they've even come up with derogatory nicknames like 'McDonald's' – the bush fast food, or 'rice' – the staple carb of the bush.
On top of all the mockery, they are also a prey species for a number of predators.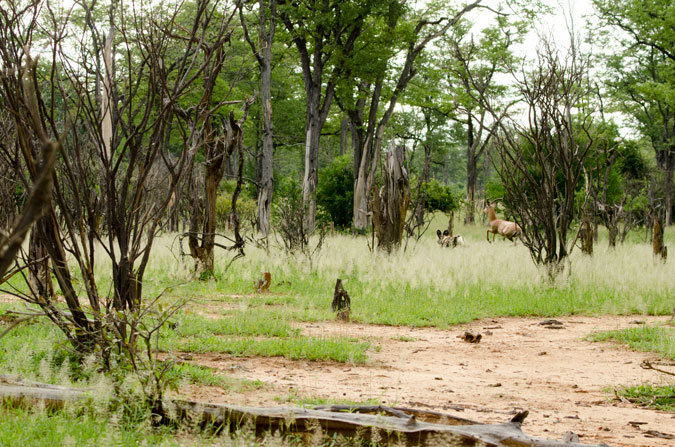 Vundu Camp in Mana Pools, Zimbabwe, managed to capture an unfortunate sequence of events where a poor male impala found himself the victim of two attacks: the first from a pack of wild dogs, and the second from an inconspicuous crocodile!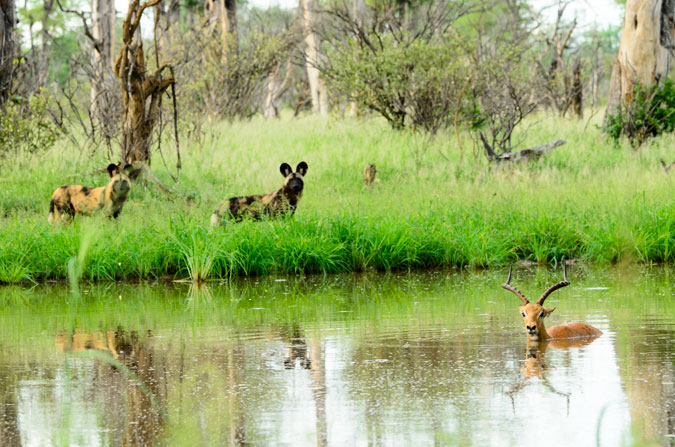 In an attempt to evade the wild dogs, the impala thought he would try and be clever by running into a pool of water to escape, and it definitely seemed to work in escaping from the dogs.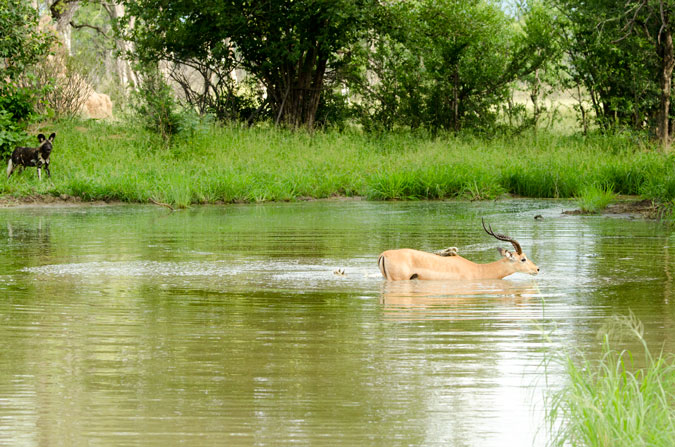 After a few minutes the dogs got bored and wandered off. Thinking he was in the clear, the impala started making his way out of the pool, only to be pounced upon by a crocodile!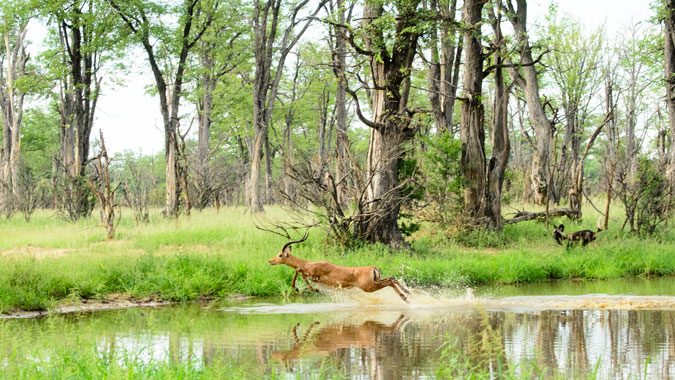 The brave impala managed to fight the crocodile off and then bolted off as fast as his lithe legs could carry him (with the wild dogs now back in action for their second attempt) and off to live another day!