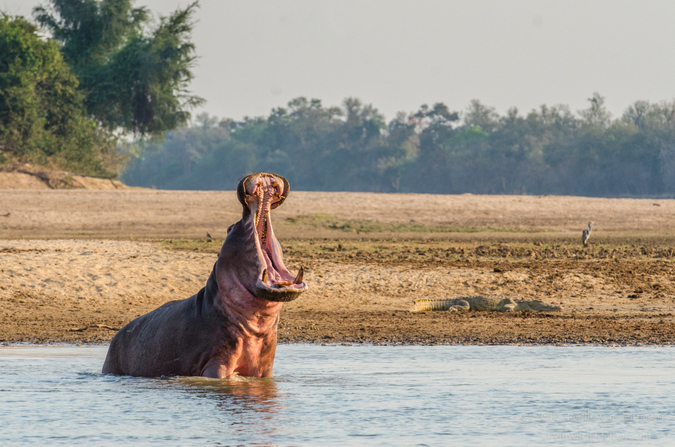 The dry season in South Luangwa in Zambia is always exciting when it comes to wildlife sightings. By the time October rolls around the Luangwa River is merely a stream in some places and sandbanks become plentiful, filled with crocodiles that used to hide so easily.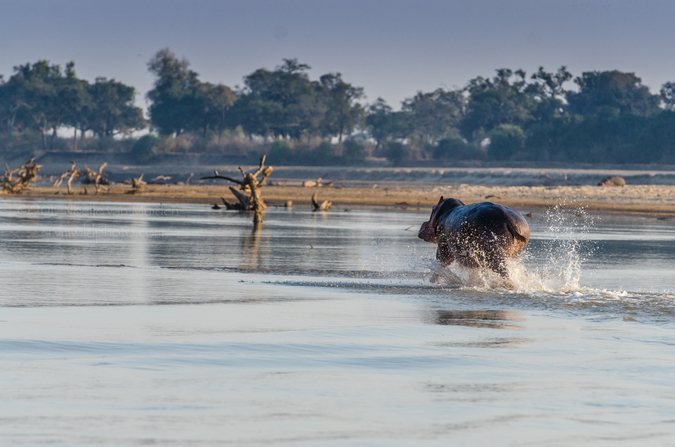 The hippos, which there are plenty, try to take advantage of the small pools that form in the deeper sections. This always causes tension, as what was once a massive river with room for everyone soon becomes a stomping ground for every hippo bull wanting their piece of the river.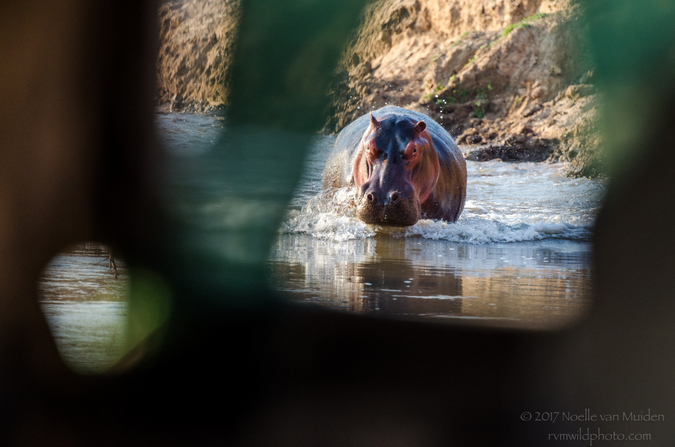 Nearing the end of a morning game drive, our guests came across one of these infamous disputes. Two male hippos were up on a sandbank pushing each other around.
The noise of the clash was tremendous as well as the grunting from all the other hippo spectators, in a way cheering them on.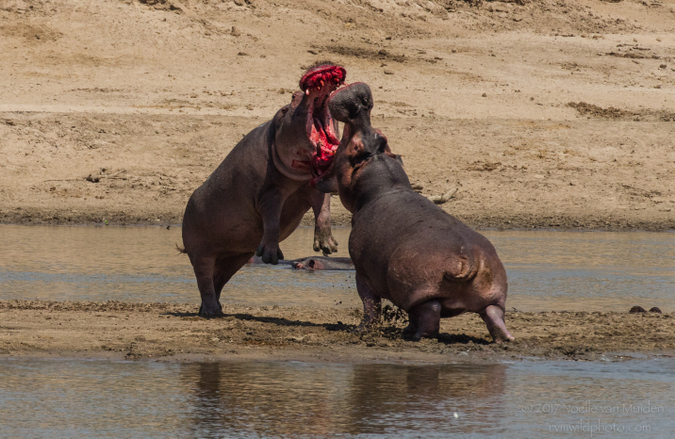 At first, both hippo bulls seemed evenly matched, but after a while you could see that the one male's wounds were taking their toll. After 40 minutes of battle, the more injured male decided to retreat, causing him to give up his section of the river.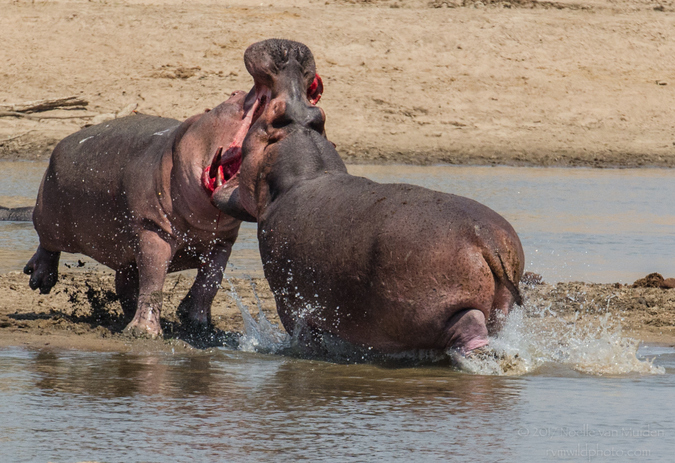 For now, he will become a bit of an outcast, or at least until the rains return and fill the river again.
Although it can sometimes be a bittersweet encounter for a guest, it is an amazing sight to witness, particularly to capture some great photographs.