According to a YouTube video hosted by Show Me Dubai, the five wild baby elephants recently captured on a Namibian game reserve and heading for a new Dubai zoo, Dubai Safari Park, will be subjected to elephant-back riding.
Elephant-back riding has been widely condemned because of the "taming" required to convert wild elephants into subservient human taxis, often by way of harsh and cruel techniques – including beatings, painful physical restraints and the withholding of water and food and in order to force the animals to submit to human dominance.
This screen-grab from the video confirms the planned elephant-back riding: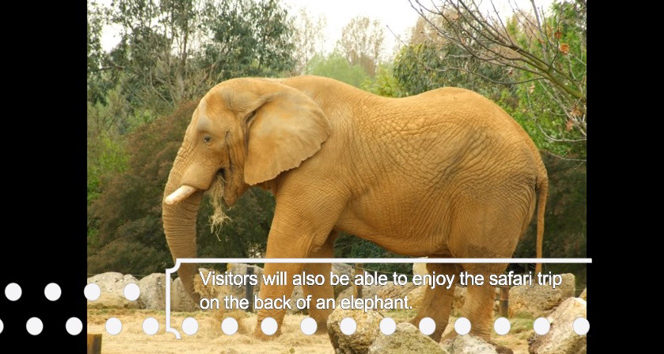 Meanwhile, top wildlife protection organisations have jointly called for the Swedish-owned game reserve in Namibia to stop the selling of the five baby elephants to the Dubai zoo. The request was made in a personal letter to Mr. Johan Hansen, the CEO of Swedish company Ittur Industrier AB which owns Eden Game Farm in Namibia.
The letter was sent by Humane Society International and co-signed by a long list of eminent wildlife protection organisations.
Subscribe to our newsletter.