Bakwena Lodge in Chobe may not be 100% green but it comes impressively close, and is an inspiring example of ecologically responsible tourism in Africa. It is for this reason that African Budget Safaris work with this luxury eco-lodge to offer their clients a unique and sustainable stay in Botswana.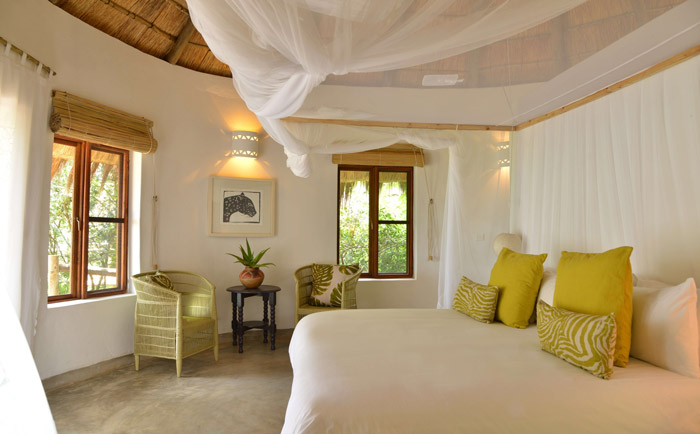 Adam and Jenny Young set about building a low impact lodge on the site of an old soccer pitch on the banks of the Chobe River, back in 2000. This local couple built their dream among the existing trees, rehabilitating the grounds, and planting indigenous shade and fruit trees that support local fauna. It has since become a diverse ecosystem, home to various birds and indigenous animals, such as the slender mongoose, genet and even the endangered Chobe bushbuck!
Designed to be environmentally sensitive from its core, Bakwena consists of eco-beam structures filled in with sandbags.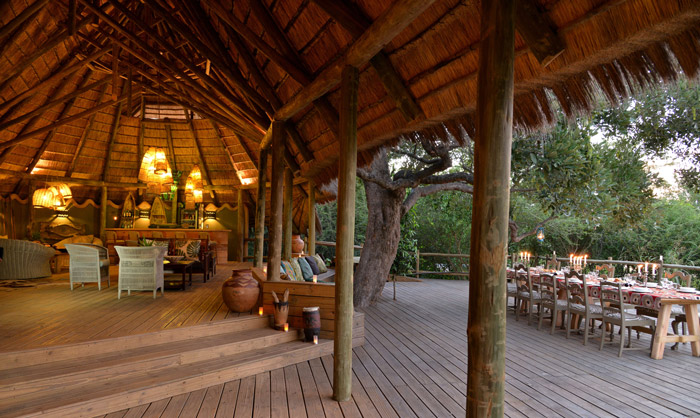 The sand is locally sourced; the Rakops' San community made the bags and all of the timber is from sustainably harvested plantations in the region. This construction method reduces environmental impact by cutting down on transport and using less resource intensive materials, which saves on water, timber and electricity. A small amount of cement was used to plaster the walls and supplement the sandbag foundations, but this was significantly less than what would have been used in conventional construction.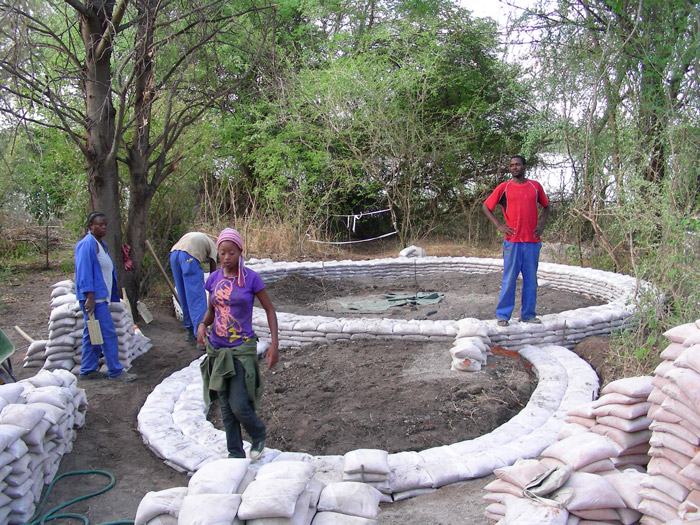 A positive effect of the sand bagging technique is its natural temperature regulation, which drastically reduces the need for heating and cooling.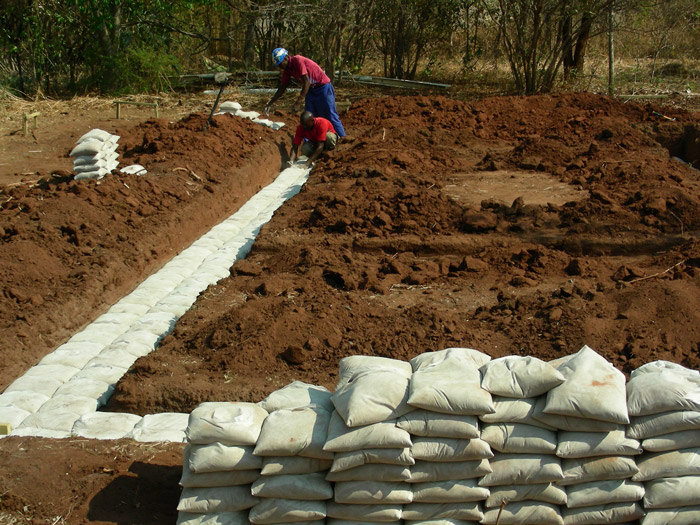 Furthermore, this building approach enabled the lodge to employ unskilled local people in the construction process, boosting income in the local village and transferring skills. The roofs are made of thatch from nearby Pandamatenga, which also generates income for this village community.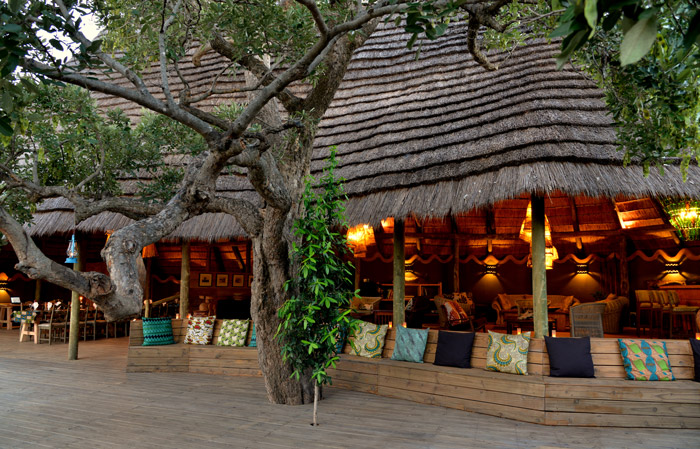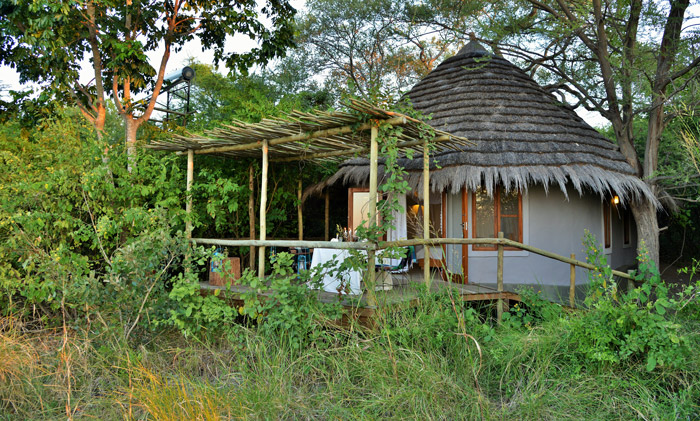 Bakwena uses evacuated tube solar geysers and energy efficient appliances both inside and outside. They aim to be entirely solar powered by 2016, using non-renewable electricity only as backup and feeding excess solar power back into the grid. This will be a significant shift, even if it doesn't take them entirely off the grid, which is tricky in a location that can go for a week or more at a time without enough sunshine to heat water using solar.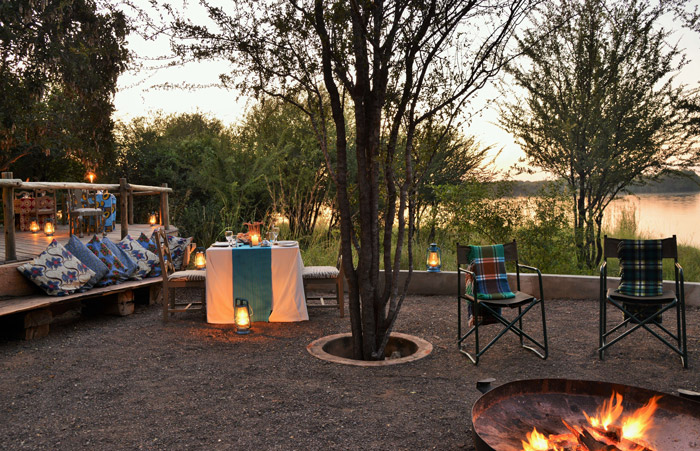 The lodge recycles its rubbish and the organic waste is used to farm black flies, which are fed to the chickens. However, an environmental challenge without easy answers is that until alternative technologies become widely available, motorised activities will continue to pose environmental challenges for lodges trying to 'go green'. When it comes to activities at the lodge, Bakwena uses fuel efficient vehicles, with plans to switch to bio-fuel next year. For their part Bakwena encourages guests to do birding, nature and village walks. The lodge does have a pool, but plants are used to clean it instead of chemicals, which is a first in Botswana.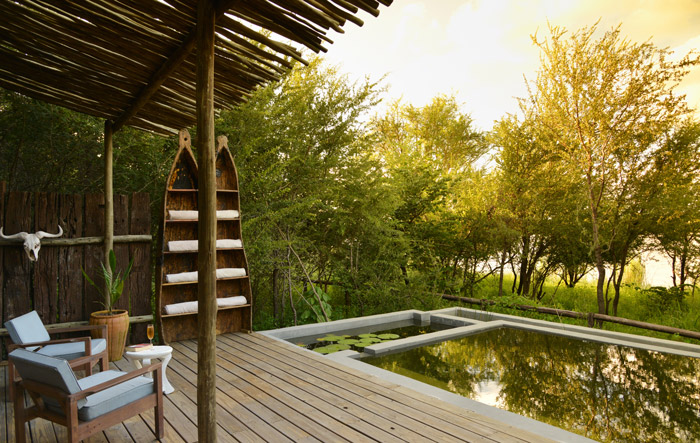 From a sustainability point of view, caring for the well-being of people is also key, which is another aspect of responsible tourism that the lodge is getting right.
The lodge hires people from the local villages, contributing to the local economy. Many of the staff members are people that were initially hired to help build the lodge, and subsequently trained on site for permanent roles. Of 24 employees, 22 live in a local village within walking distance of the lodge. Of the 14 women employed, almost all are single mothers.
When it comes to dinner time at the lodge, traditional Setswana cuisine is served using locally sourced ingredients whenever possible. The lodge has purchased the adjoining land to plant fruits and vegetables for their kitchen, and the surplus produce is donated to Kazungula Childrens' Ark.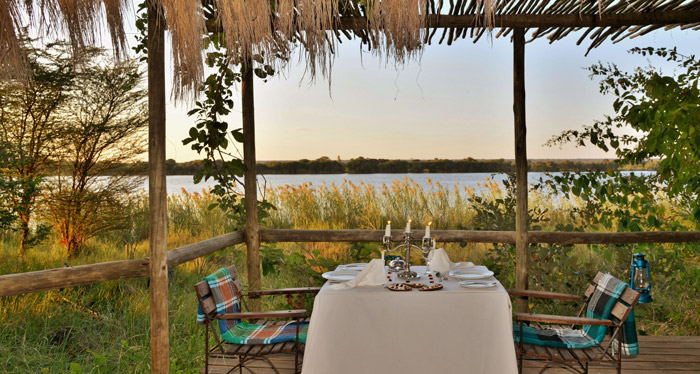 The lodge currently uses council water but hopes to install a filtration plant when funds allow. Grey water flows through an underground system to water indigenous trees and palms, and the council processes the sewerage, given the complexity, cost and risk of onsite processing.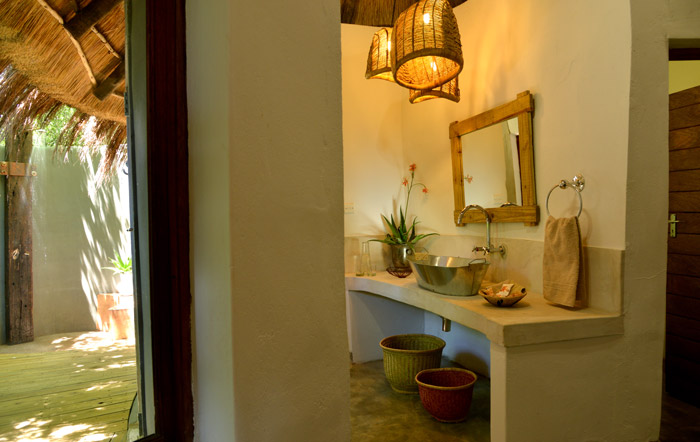 As for conservation, Chobe Bakwena supports the local Enviro 911, Elephants without Borders, and the CARACAL wildlife rehabilitation centre.
Snaring is a major threat to the endangered Chobe bushbuck so the lodge regularly patrols the river as well. In Adam's words: "Chobe is all about the interface between wildlife and people, and how common respect is so important."
The lodge is still waiting to be officially eco-graded, but in the meantime they get the unofficial thumbs up. This eco-lodge is inspiring, not because they are perfectly green, but because they are leading the way to eco-responsible tourism in Africa.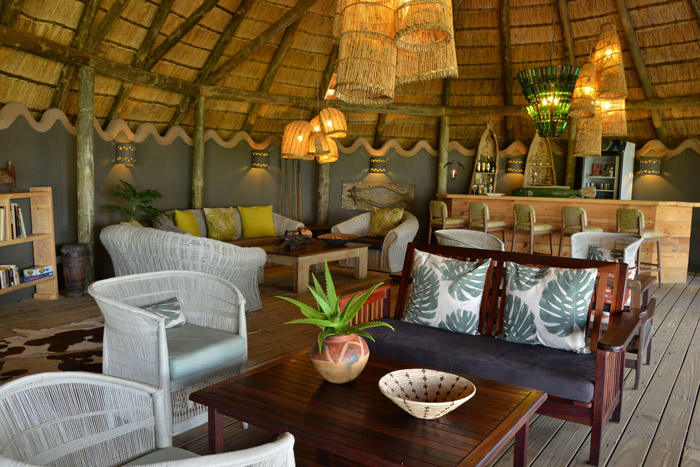 Subscribe to our newsletter.