Bwindi Impenetrable National Park lies in south western Uganda on the edge of the Rift Valley. Its misty landscapes are covered by Uganda's oldest and most biologically diverse rainforest jungle, which dates back over 25,000 years and contains almost 400 species of plants.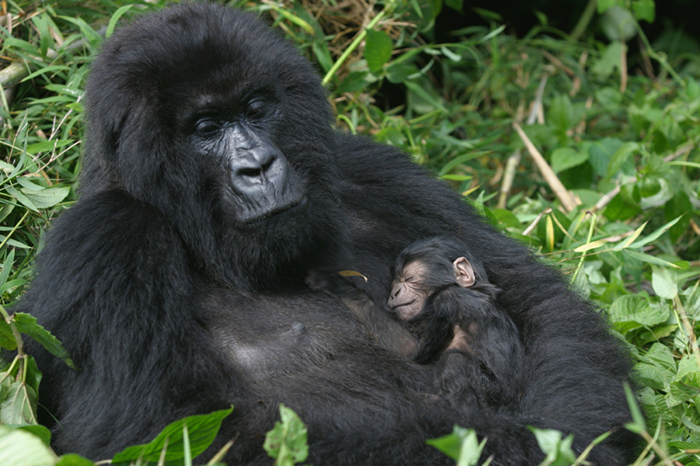 More famously, this rainforest is a habitat to an estimated 320 mountain gorillas, constituting almost half of the world gorilla population. This includes several habituated groups, which can be tracked. The rainforest also provides shelter to a diversity of mammals such as primates, elephants, antelopes and leopards. There are over 350 bird species hosted in this rainforest including 23 Albertine Rift endemics.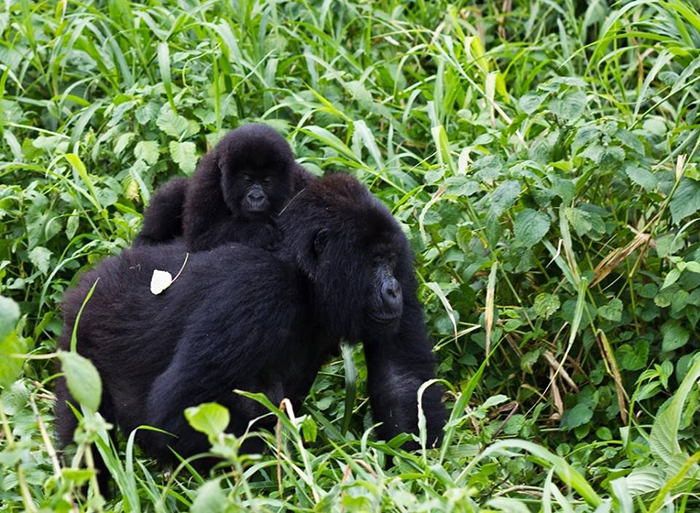 Here are just some things you should know about visiting Bwindi Impenetrable National Park.
1. Tracking gorillas in Bwindi Impenetrable National Park
There are 12 habituated gorilla families in Bwindi Impenetrable Park that can be tracked by travellers in the four sectors of Buhoma, Nkuringo, Ruhiija and Rushaga. All families exhibit unique behaviours and characteristics, and if you have enough time and resources you can track more than one group during your trip.
A maximum of eight people are allowed to track each gorilla family at any given time in order to conserve their natural habitat and keep them safe from infections. The duration of the trek depends on the family allocated and their GPS location in each sector, though reservations are made for less fit travellers to trek nearby families.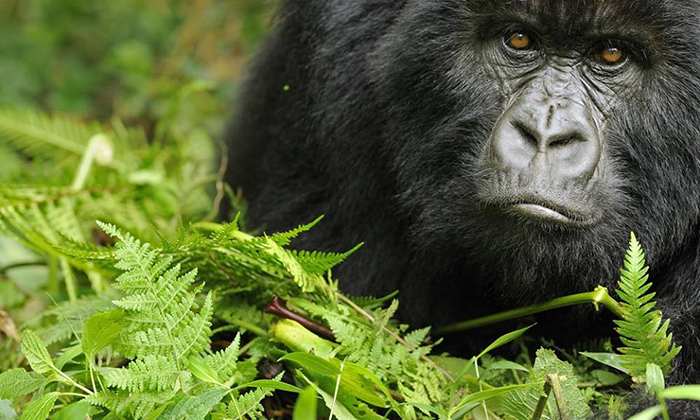 2. Getting to Bwindi Impenetrable National Park
The park can be accessed easily by road or air, depending on your planned itinerary, resources and time. There are also options for backpackers, as some good bus coaches are available to Kisoro and Buhoma where you can find lodging. Private car hires are easily accessible, though the mountain terrain requires 4×4 cars to avoid struggling up the hills. Kampala City to Bwindi Impenetrable National Park takes about 8-10 hours to drive, but it is only 40 minutes by flight from Entebbe to Kihihi or Kisoro airstrip.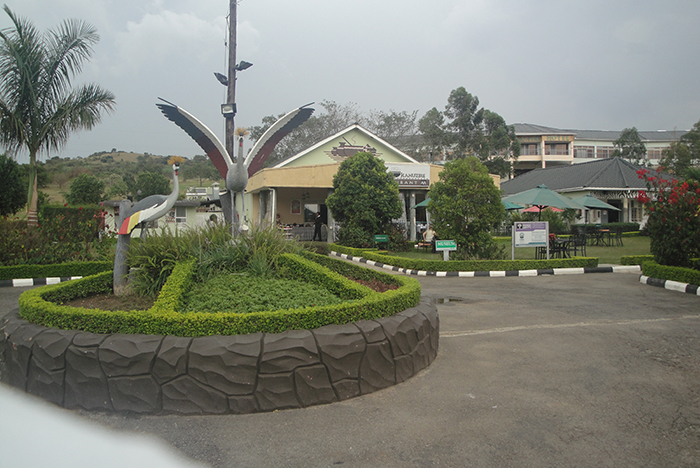 If you do have the time, travelling by road is much more fun, as there are a host of available activities en-route as well as tourist attractions such as the Equator prior to Masaka, cultural museums and craft shops.
3. Resting off at Lake Bunyonyi and Lake Matanda
After a long day trekking, the body is often exhausted and all one needs is a cool off in a serene environment. For those tracking in the Buhoma and Nkuringo sectors, Lake Bunyonyi is one magnificent site not to miss out on, complete with resort hotels and lodges coupled with water sport activities like snorkelling and boat cruises in Kabale.
Those tracking in Ruhinja and Mgahinga can enjoy activities on Lake Matanda in Kisoro. Sun bathing, boat rides, hiking, cycling and community walks are some favourite activities to do while there.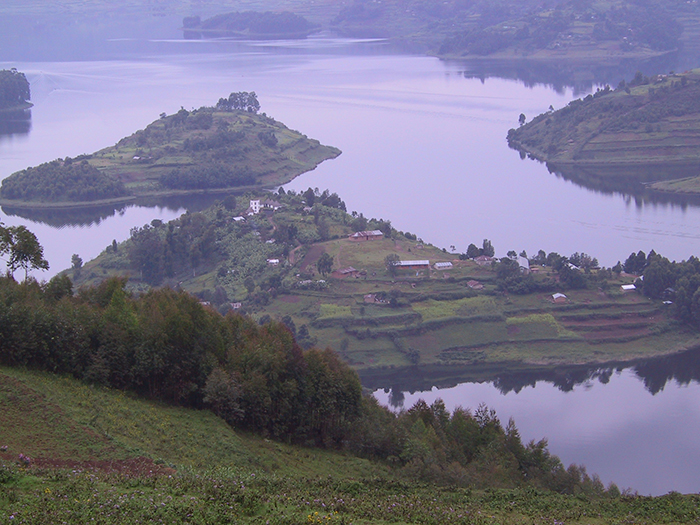 4. Accommodation and lodging
The neighbouring towns of the Buhoma, Nkuringo and Ruhiija sectors all have an impressive array of luxury lodges, rustic bandas and budget campsites as well as restaurants, craft stalls and guiding services. Expect to pay at least $30-$80 for a basic lodge or campsite. Mid-range rooms go for $100-$150, while luxury accommodation will cost between $350-$800 per night.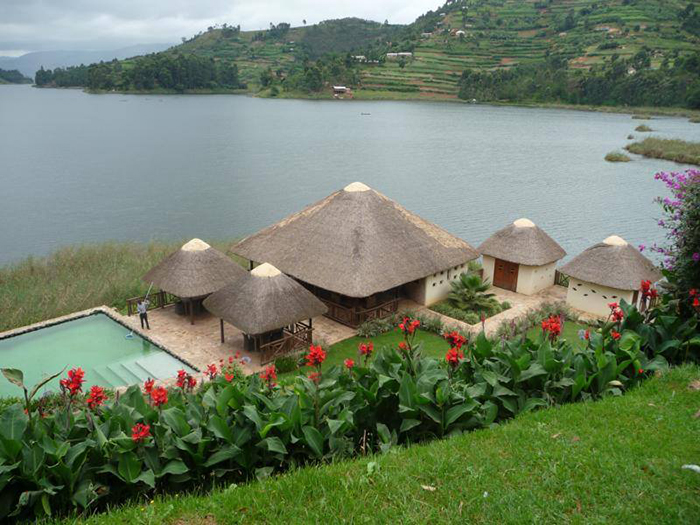 Some Bwindi forest lodges are conveniently located close to the park and briefing point, though some are more off the beaten track, so be sure to do your research when booking accommodation. It's advisable to book your gorilla tracking permit prior to confirming accommodation in Bwindi Impenetrable Park as the number of permits handed out are limited.
5. People and culture
Discover the local Bakiga and Batwa Pigmy cultures through performances, workshops and village walks in the area. Explore the rich cultural heritage that these people hold and cherish every day. The Batwa (Pygmys) play a significant role in Uganda's culture, showcasing the Ugandan people of old. It's hard to believe that their traditional hunting ground extended across the forested areas in Uganda, Rwanda, Burundi and even DRC.
6. Community and forest treks

The park has a number of community and forest treks. You can trek around on your own, but for your own safety you need to consult guides and your lodge for clear advice about the route you're about to take.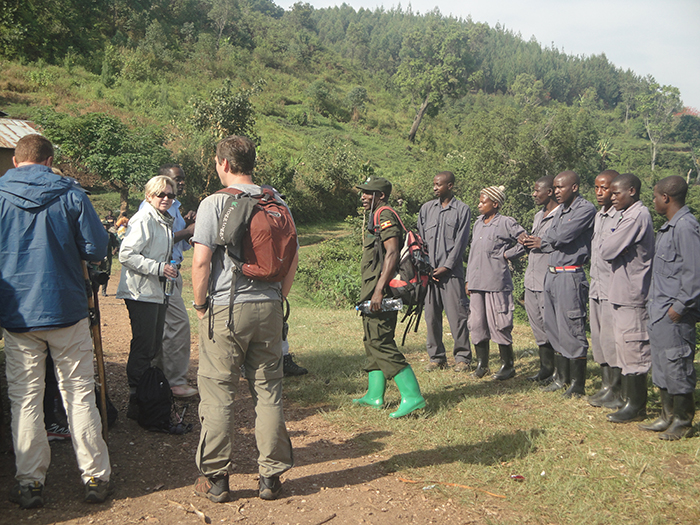 Some treks into the forest require some hiking, especially those to Muyanga Waterfall that departs from Buhoma, Rushura Hill Walk that passes through one forest shared by two countries, Buhoma-Nkuringo Trek, Habinyanja (Railegh) Trail, Ivi River Walk and Muzubijiro Loop that passes close to trails used by the park wildlife. Such treks have to take place accompanied by an armed guide to ensure your safety. However, trekking to the nearby community can be done on your own as long as you track back your routes. You can also opt for bike ride treks with the locals for another unique experience!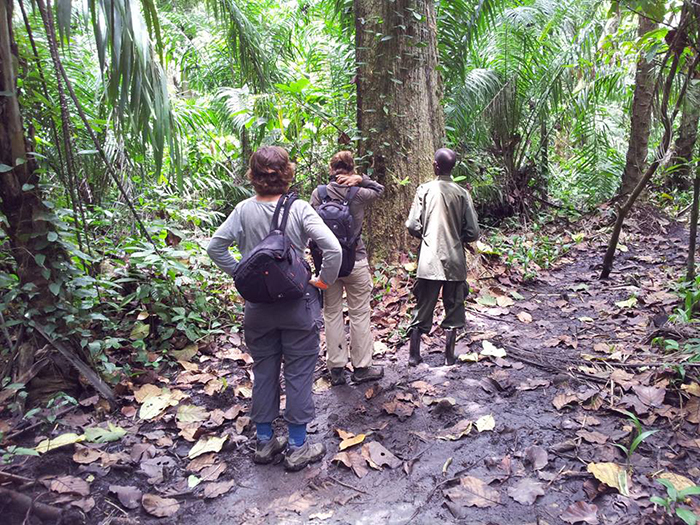 7. Discounted gorilla tracking permit
Enjoy the discounted gorilla tracking permits if you schedule your gorilla safari during off-peak season in the months of April-May and November. Permits can be booked online, but for good advice on where and when to go gorilla trekking, consider booking through a travel agency like Walmark Safaris instead.