Advertise with Africa Geographic
Our community: 2,045,785 loyal followers and readers
We offer advertisers a network of online channels to access and engage with our passionate community about Africa's wildlife, people and travel.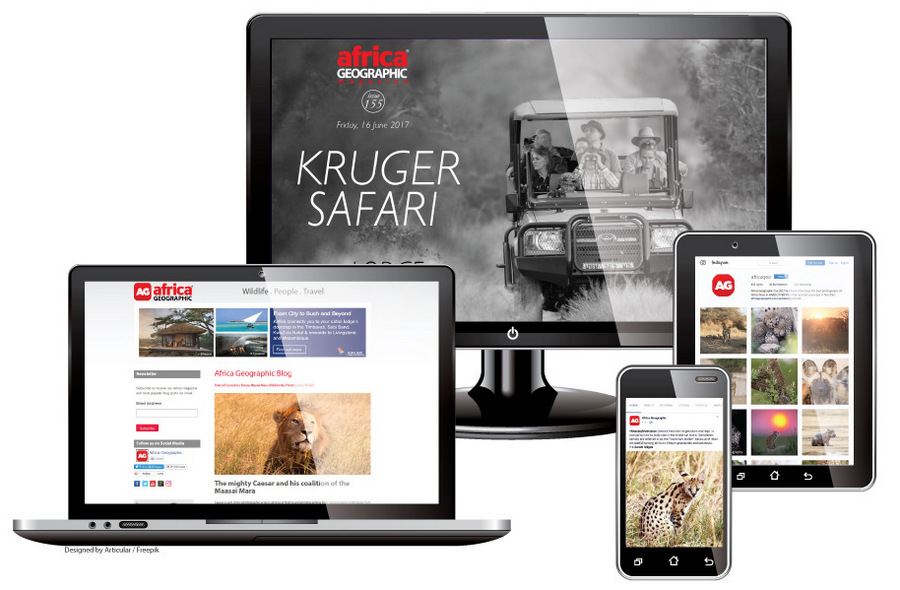 ♦ Banner Advertising
We offer banners on the following platforms:
• Online magazine – a weekly online periodical of discerning, carefully curated content;
• Blog – updated minute by minute with the latest news, travel diaries, wildlife sightings and travel information;
• Weekly newsletter – which focuses on the latest magazine issue as well as our most popular blog posts for the past week.
♦ ROCK STAR Content Marketing
ROCK STAR is a content marketing tool for lodges and travel agents/operators to engage with our audience on a more personal level via outstanding photos and video clips.
For rates and to discuss your personal requirements email Adie or Advertising.