While game drives are a great way to cover large distances in the bush while searching for wildlife, nothing quite beats viewing wildlife through a horse's ears while on a horseback safari. It's a unique vantage point and one that offers many benefits.
On horseback, you can venture into places that are inaccessible to vehicles. It's an immersive and authentic experience that allows riders to truly connect with the animals and surrounding nature.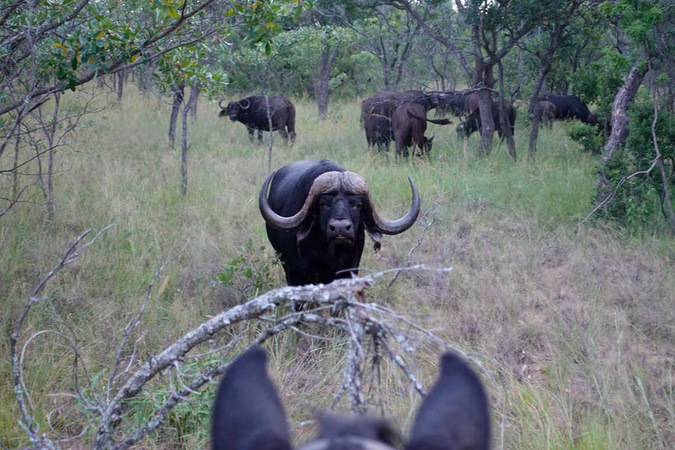 With terrain ranging from mountains to bushveld and savannah, the Waterberg region of South Africa in the Limpopo Province is the ideal place to explore from the back of a horse.
Situated in a 12500-acre private reserve, Ant's Nest and Ant's Hill Bush Homes offers guests the opportunity to get up close with over 40 species of game including giraffe, white rhino, sable antelope, zebra, roan antelope, buffalo, nyala, Livingstone eland, and warthog.
The wildlife and horses are so used to each other, that riders can get very close to the animals without disturbing them, making for a very special wildlife experience. Even large herds of buffalo, infamous for being a grumpy lot, will often allow riders to approach without a worry.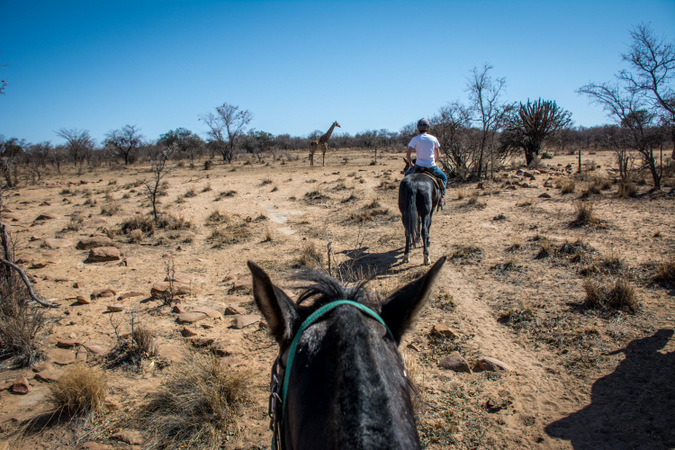 While the reserve may not have the Big 5 (there are no lions or elephants), there is a healthy population of white rhinos that are protected by the Save the Waterberg Rhino Foundation. Of course, seeing a rhino under any circumstance is a privilege, however following a rhino through the bush on horseback is a once in a lifetime opportunity for most people.
While there's no denying the thrill of a horseback safari, one of the biggest benefits of viewing wildlife through a horse's ears is the fact that you leave a much smaller environmental footprint than a game drive would.
This is the one kind of 'horsepower' that you don't have to feel guilty about. Eco-friendly, authentic and adventurous… what's not to love about a horseback safari?
Subscribe to our newsletter.