Written by: Alfred Korir
I left for a game drive  in the Maasai Mara Game Reserve in the mid morning hours. I was looking for elephants. As always this lovely park never disappoints and after 30 minutes of driving we found them.
I pointed out a carcass of elephant that had died of natural causes five weeks prior and the strong smell from the carcass attracted one young male and after about five minutes the entire herd were all standing still very close to it.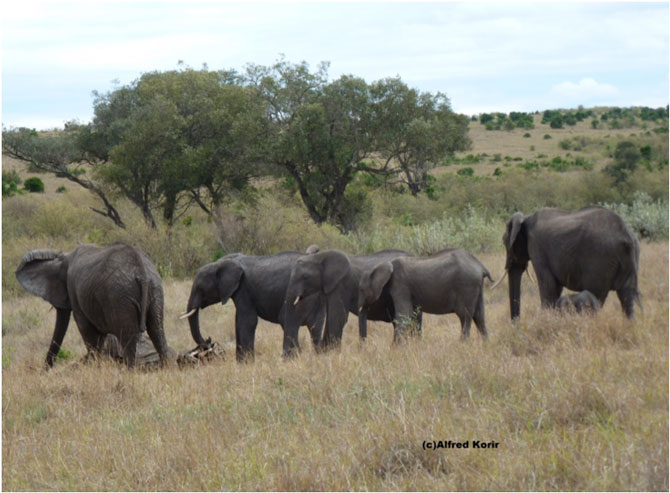 Very silently, one by one, they touched the body with their trunks.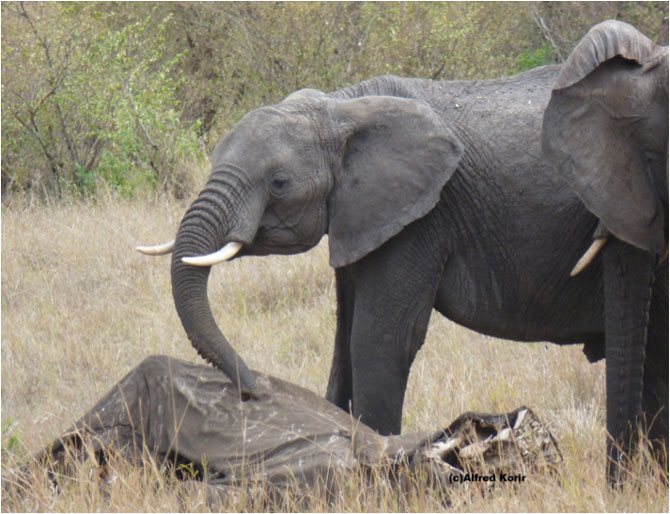 I saw them queuing and I couldn't believe it, those bringing up the rear were waited for by the herd and they all stood together.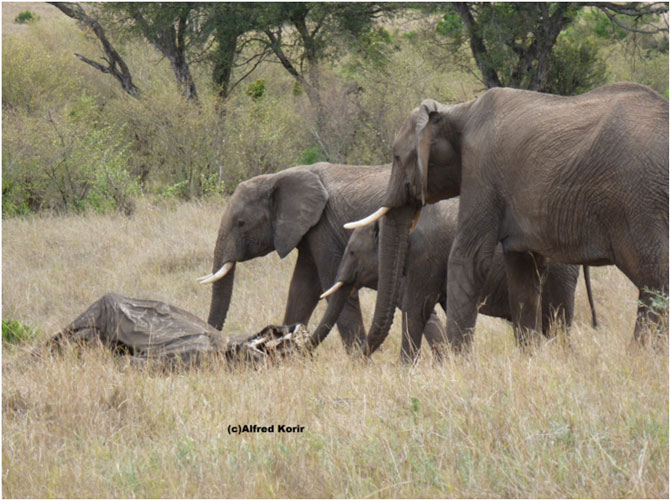 One old female was protective of the carcass and a female with a little two week old calf prevented the young one from touching the body.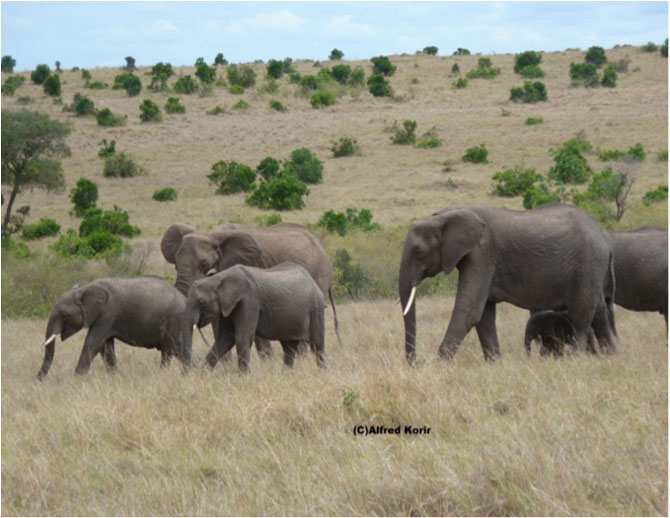 One male stayed behind a little bit longer to keenly inspect the carcass.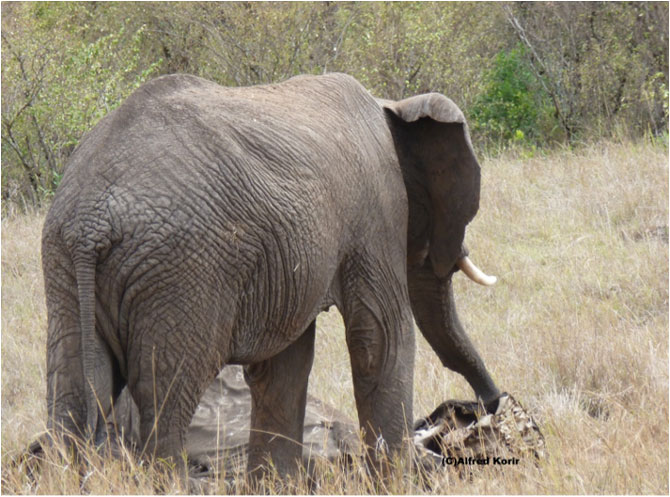 After 5-8 minutes of mourning they all left. Elephants are the only mammals, apart from humans, that are known to practice this death ritual. The whole experience really touched us and everyone in the car fell silent, as if mourning along with the elephants.