Written by Carole Cerny
It's 3:00am on a Monday and a sandbag sits heavily on my shoulder. It has only been 6 minutes since I was woken up by loud gun shots and already I am soaked by the summer thunderstorm. My mind realises that I am in the middle of the South African bush, at the beginning of a five-week intensive anti-poaching training course. I look at my comrades standing next to me: girls and guys from all over South Africa and around the world.
We are all here for one reason: protecting wildlife with passion and commitment. But, I am a girl. And a foreigner.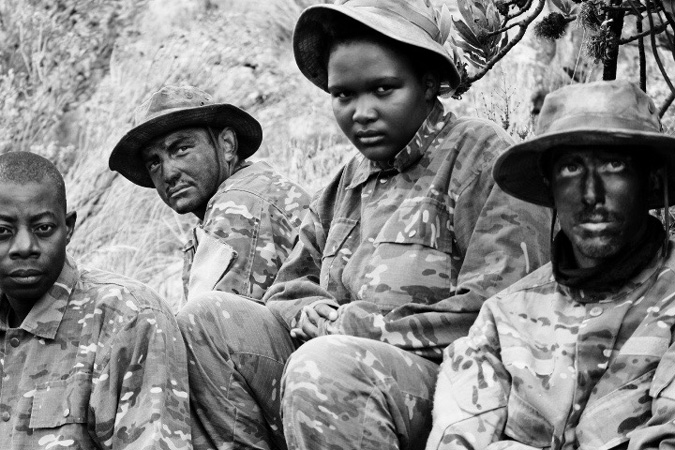 However, for the next five weeks I am just a new trainee, treated the same as anyone else. We are all going to run together, sweat together, suffer together, but most of all, learn together. The tough weeks ahead are there to prepare us for the hard and dangerous working conditions that any anti-poaching ranger faces when working on foot in a Big Five area.
I have no idea the amount of knowledge and skills I am about to learn, nor the places this journey will take me as a ranger, and mostly as a woman.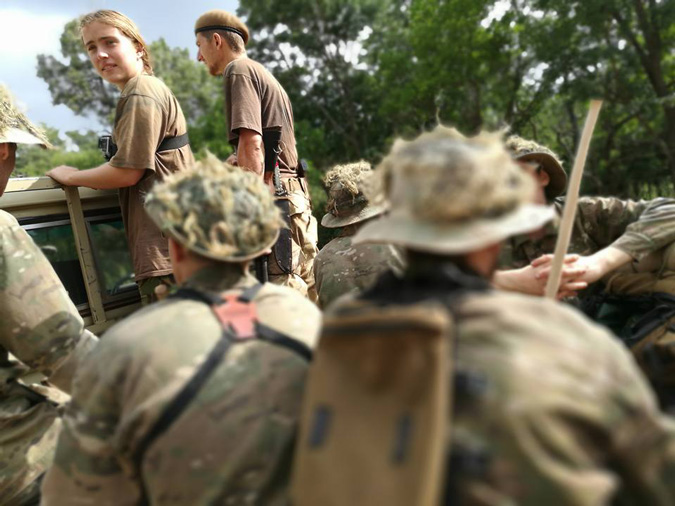 When I landed in South Africa a few years ago, willing to make a difference in wildlife protection, I found myself experiencing diverse volunteer projects that opened my eyes to the sheer variety of conservation efforts. This included the much needed orphanages, rescue and rehabilitation centres, ecology and monitoring teams, wildlife vets and the anti-poaching rangers.
However, I soon realised that I needed to join the front line; I had no idea how many doors would close, simply because I am a woman. I gained my FGASA accreditation and started monitoring rhinos on foot daily, becoming even more passionate and aware of the wildlife poaching crisis. On one of the many nights when poachers came into the reserve looking for rhinos, everyone jumped in the bakkie to go protect them, but I was told to stay behind because "a girl does not belong in the bush".
It was time for me to take a step further by getting involved in an anti-poaching unit. Sadly for us, there is only one course that allows women to train: TacTrac Anti-poaching Academy. It was the opportunity I had been waiting for for so long…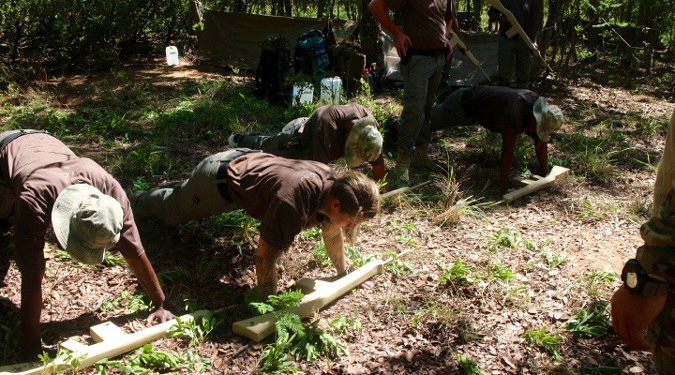 The P.T. (physical training) is obviously an important part of the training considering the level of fitness required for the job. Being able to patrol under harsh conditions such as heavy rains or high temperatures is a daily exercise for rangers, but we must also be able to track poachers for hours on end through tough conditions.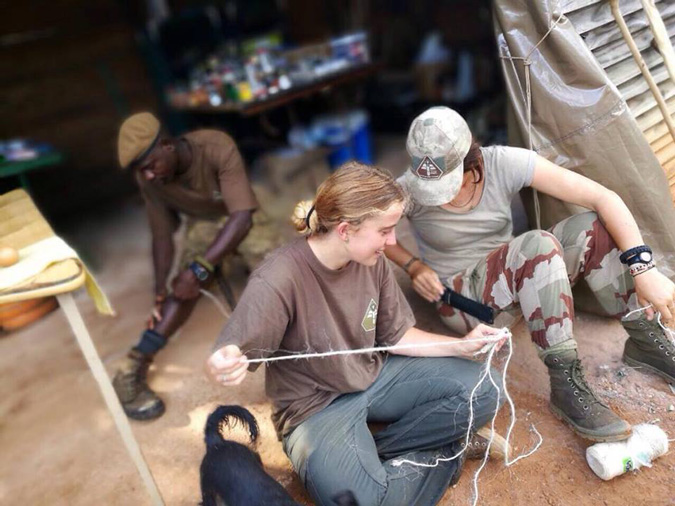 The TacTrac training is more than just physical training. It teaches us a wide range of skills and knowledge, and enforces our mental toughness, allowing us to fit perfectly in the bush. To live in the bush. To perform in the bush. And to protect the bush.
We live totally immersed in the bush. We become aware of our noise and light disturbance, and our senses develop to enhance our survival capabilities. Our instructors teach us bushcraft, and it is really satisfying to discover how we can benefit from our environment. Making rope is a must, and from that we learn how to build a shelter and make fire by friction. We purify our own water and top up our basic food rations with fruits, plants and insects.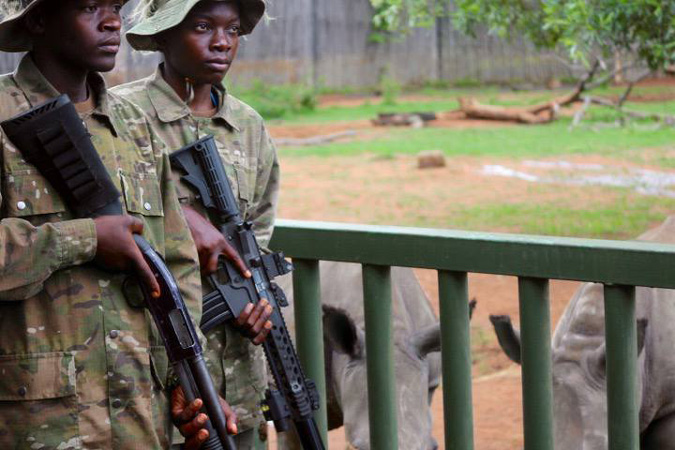 The first days are obviously tough which creates bonds with my comrades – people from different backgrounds that I would have probably never met under any other circumstances. Everyone shares their own knowledge and experience, building up our team.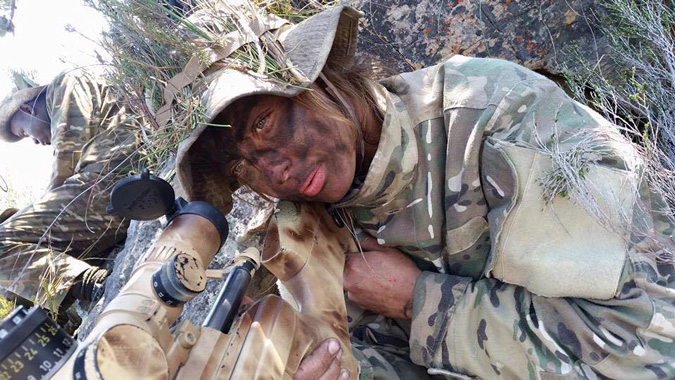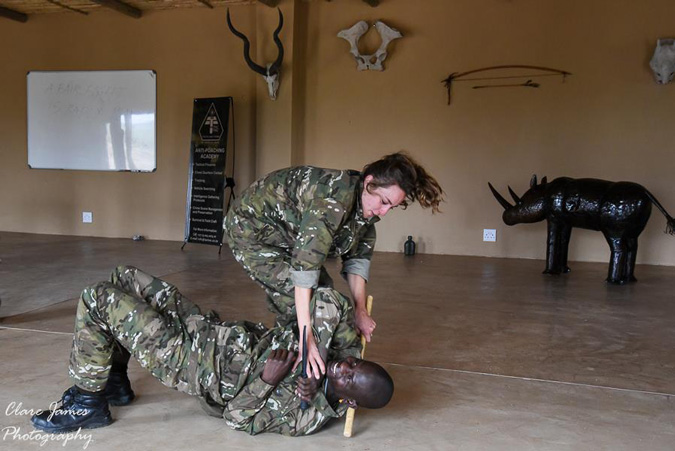 We are starting to operate as a professional team, and it is time for us to face our future environment. Man-tracking is one of the most important skills when it comes to anti-poaching. We must be able to detect poachers' incursion and track them for hours if needed in order to protect the wildlife. Rhinos are critically endangered, but a lot of other animals and plants species are also threatened by poachers and need our protection.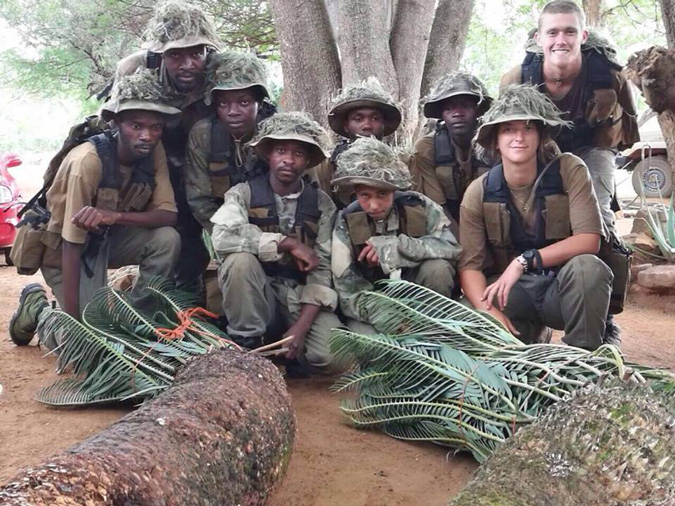 It is exciting for all of us to learn how to walk in the bush and encounter big game. We are taught to respect all animals and how to approach them, not only in a safe way for us but also for them. The adrenaline you experience when you meet one of these emblematic animals in its natural environment is something unique, and hard to explain to someone who has never walked the bush.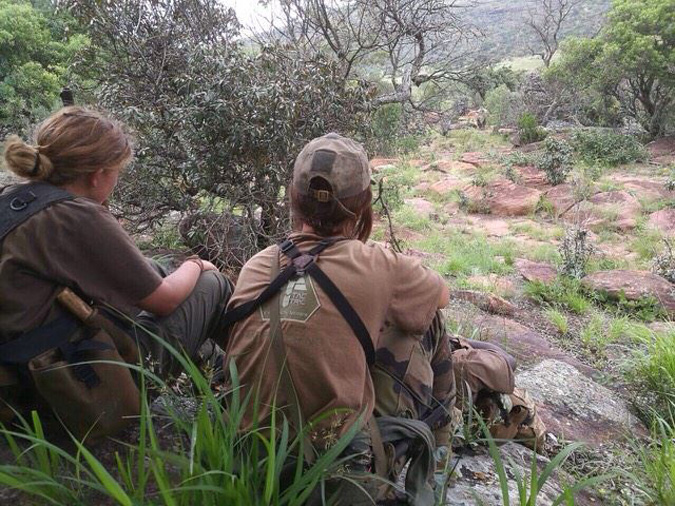 My time in the African bush might appear quite short compared to some of the more experienced field rangers, but too often have I been shocked and disappointed by people's behavior towards the environment. The Big 5 get a lot of attention and the thousands of other species roaming the different biomes are often unconsidered or forgotten. It was a must for me to get involved with genuine and ethical rangers. The TacTrac training instills honesty, integrity, ethics and respect for each other and the environment.
For me, being treated exactly like everyone else, going through the same experience as some of the toughest anti-poaching rangers I have been lucky to meet, pushing myself way above what I thought I would be capable of to protect wildlife, created a great sense of pride.
It's a feeling so strong that I wish any girl or guy wanting to bring about a change in the fight against wildlife crime, gain more skills in the field and become better equipped for the African bush should join us on the front line by doing the Tactrac 5-week intensive anti-poaching course.