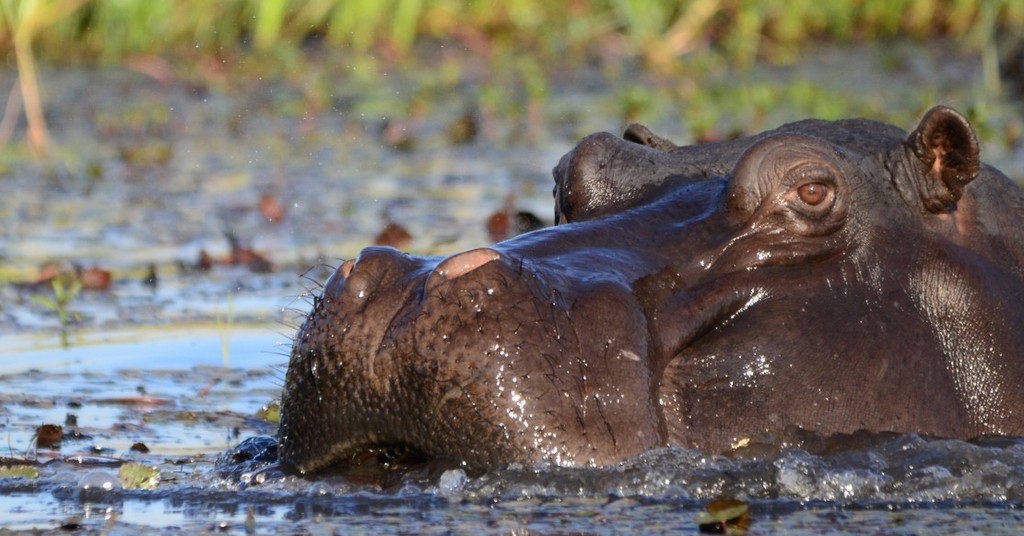 NEWS DESK POST with information supplied by Review Online
A 63-year-old woman has died after being attacked by a hippo in Malamulele Vhembe District in Limpopo, South Africa. According to Zaid Kalla, a spokesperson from the Limpopo Economic Development, Environment and Tourism, the attack took place on Wednesday night after residents spotted the hippo passing by with its offspring and tailed them out of curiosity.
The woman was declared dead on the scene, and there was a possibility that the animal attacked after feeling threatened.
"Due to the scarcity of such incidents, the residents tailed the animal fuelled by curiosity and ignorance of the danger attached to such action," Kalla said. "Assuming the hippo felt provoked, threatened and overwhelmed by the animalistic need to protect its young, it attacked. Those around managed to swiftly escape while the 63-year-old woman was unfortunate and fell victim to the animal."

The department has dispatched a team of field rangers to track down the hippos and escort them to a wildlife-friendly environment.
"Limpopo continues to take great pride in its environment and all animals dwelling within such environment and animals are known to enter residential areas. We urge communities to inform authorities rather than follow the animals and ignore the danger attached to such action," Kalla concluded.