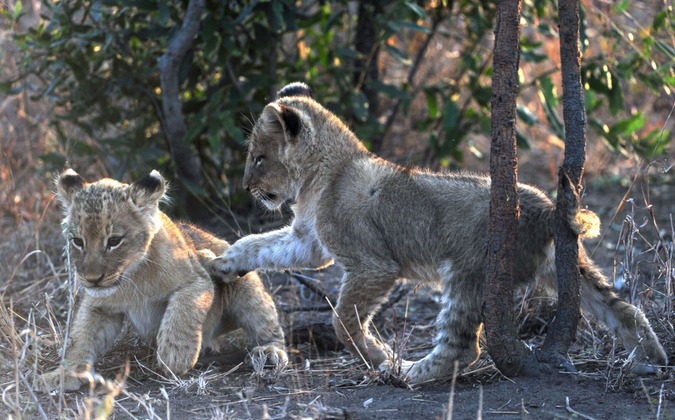 It's mid-winter at Tintswalo Safari Lodge – a special time in the lowveld. The grass is thinning and the trees are shedding their leaves. This results in a more open veld, and makes for some spectacular game viewing. There's also still a lot of water around, which is drawing large herds of buffalo from the Kruger.
Following the herds are, of course, the predators. And it's been quite a show lately, with the lions of Tintswalo out in full force.
The Talamati Pride now has nine little cubs, and we are seeing them often. The Avoca male, the dominant male in the area, has been successfully keeping all the other males away – those lions would no doubt kill the cubs if they could!
In addition we have now seen three cubs with the Koppies Pride. There are so many cubs around the Manyeleti and guests are in awe at how many lions this system can support.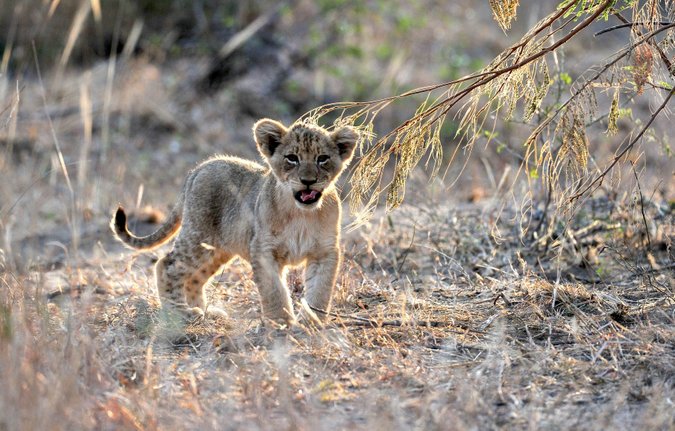 The Nharu Pride has been going strong, and we were amazed to see the Mbiri Pride hunt a magnificent sub-adult zebra right in front of us during an evening game drive, providing them with a much-needed meal.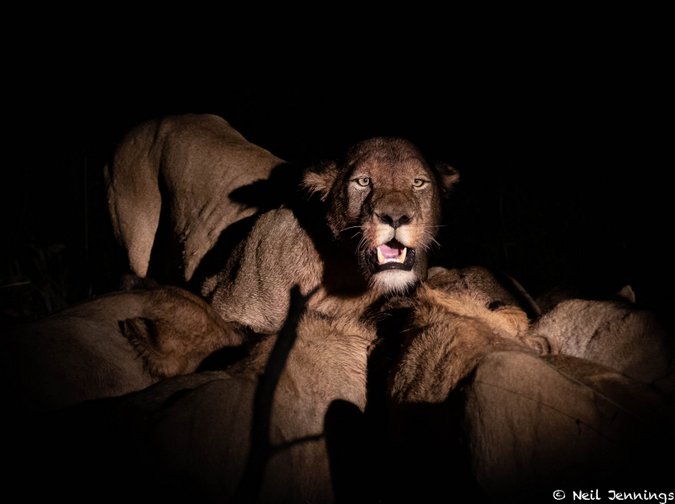 The Red Road male has been roaring constantly, proclaiming the central part of the reserve as his own.
Thankfully, the Orpen males do not seem interested in challenging him – they prefer to roam around the northern parts of the reserve – leaving the Red Road male to tend to the Nharu females.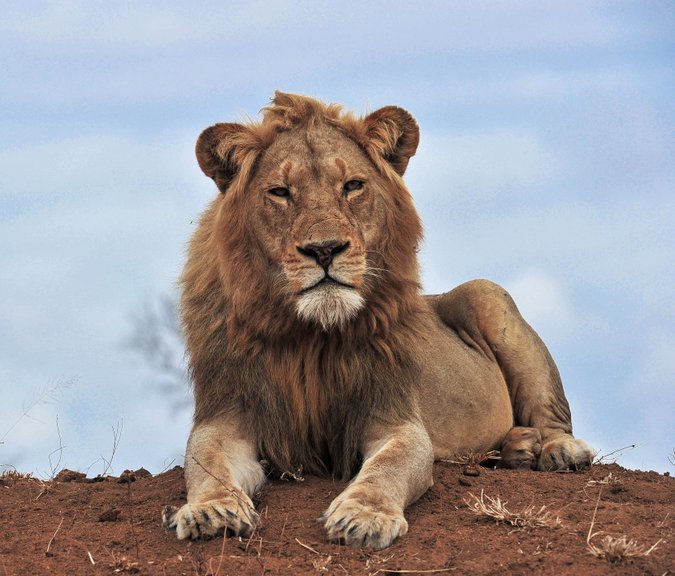 Onto leopards and we enjoyed a rare sighting of the Xirombe female leopard when she killed a young impala ram and hoisted it up a knobthorn tree very close to the lodge.
What made this sighting even more spectacular was when her little cub climbed the tree and began to feed on the kill, providing our guests with incredible photo opportunities.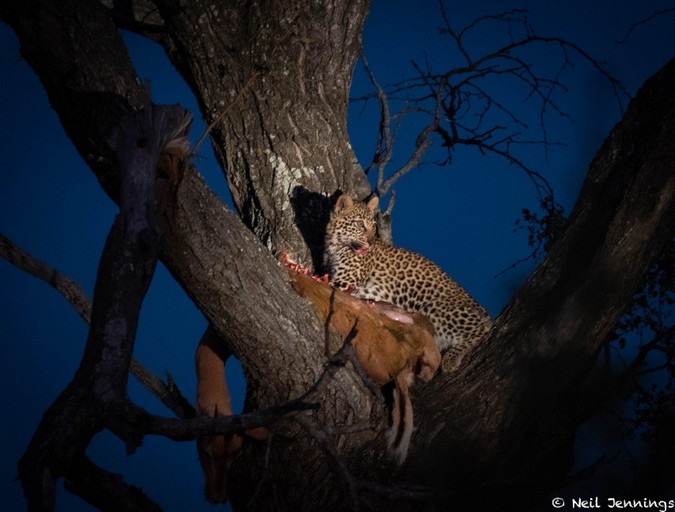 Cheetah sightings have been some of the best ever. This may have something to do with the thinning bush in winter, allowing the cheetahs to run and hunt over longer stretches and come in from the Kruger area.