It is with great excitement that Jaci's Safari Lodge announces the arrival of new wild dog pups in Madikwe Game Reserve.
It is estimated that there are nine surviving pups of the initial 12 that were born, although counting these energetic newborns hasn't been easy as they tend to run in and out of the various den entrances.
These endangered wild dog pups have a 50% survival success rate depending on the strength of the remaining pack. There are many factors influencing this outcome including the availability of food sources, predators, cold weather, disease and stress.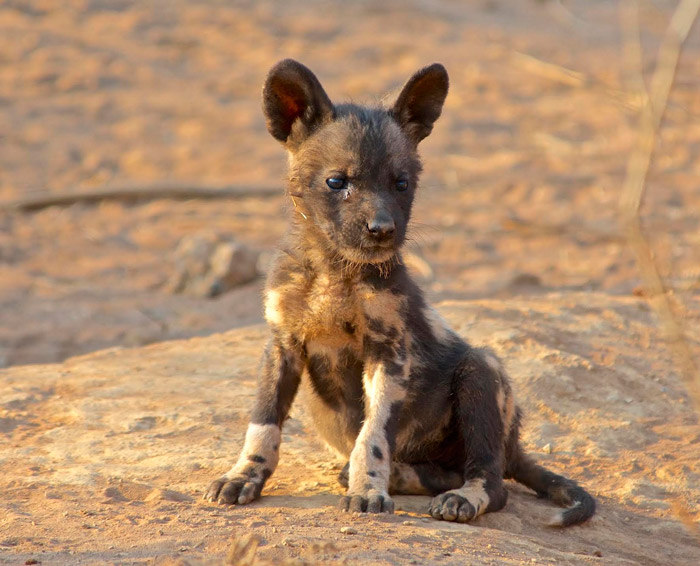 The sex of the wild dog pups are unknown at this stage and our field guides have established that they are currently about six to eight weeks old. Wild dog puppies tend to emerge from the safety of the den at around four to six weeks old, and the class of 2015 was first seen at the beginning of July.
There is strict protocol in place regarding game viewing vehicles and the area surrounding the wild dog den. Only two vehicles are allowed within the designated area at a time and the conduct of the vehicles around the den site is monitored by camera. Taking the vehicles off-road as well as walking close to the site are both strictly prohibited.
There are currently four adult male dogs and an alpha female in the Madikwe Game Reserve, with four additional wild dogs in a holding boma. Due to the outbreak of rabies back in November 2014, these are the only surviving dogs. However, they have been inoculated against rabies and are doing well.