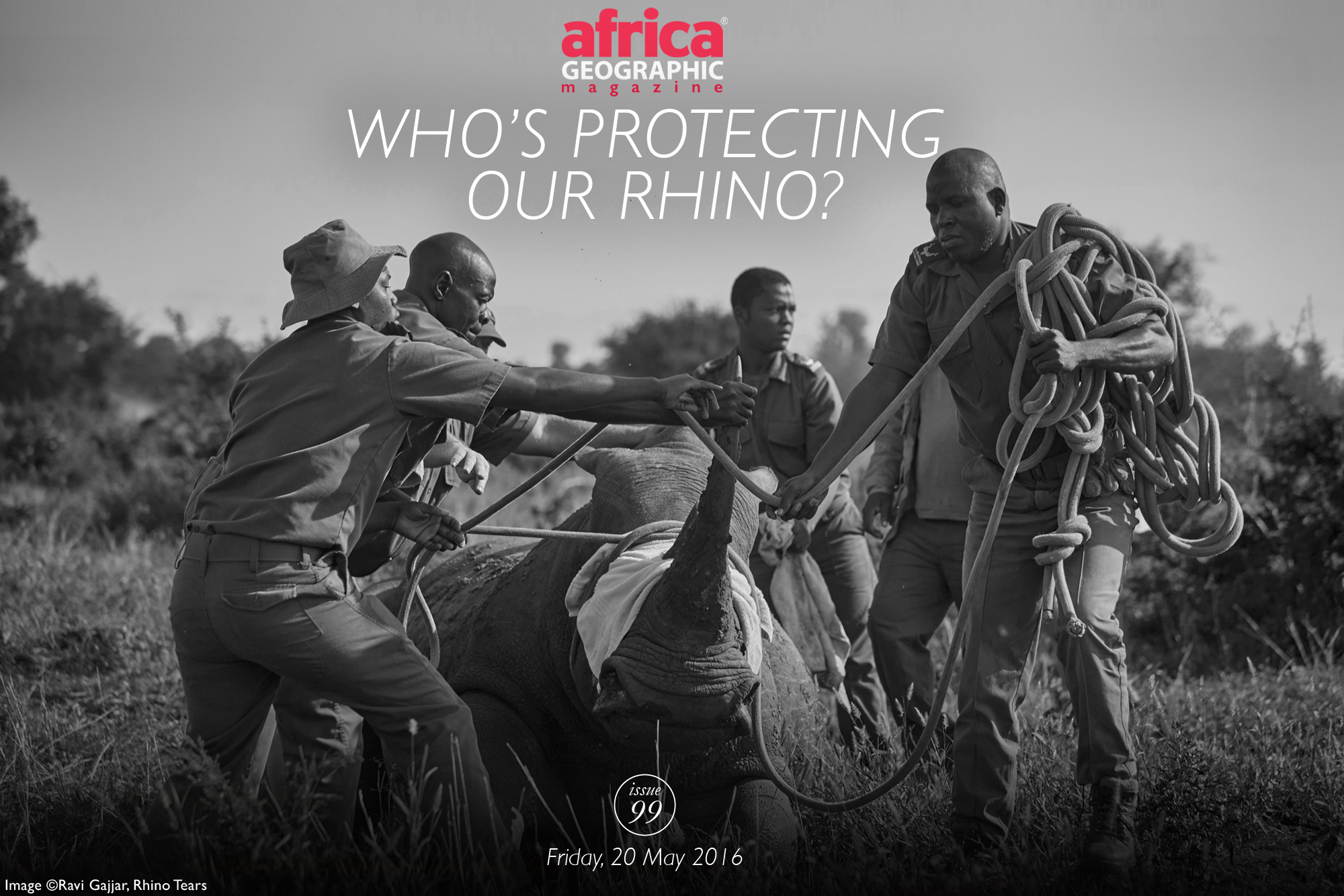 Boots on the ground in Kruger National Park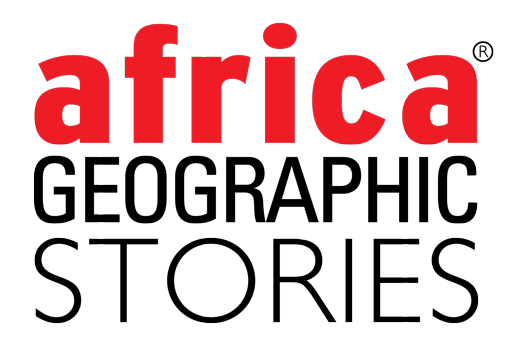 "A hero is an ordinary individual who finds the strength to persevere and endure in spite of overwhelming obstacles." – Christopher Reeve
In the case of the rhino, the obstacles have never seemed more significant and the fight more overwhelming – and the reality is that we are running out of time. However, some people have stepped up to the plate when everyone else, myself included, has lost hope.
And so it came to be that my negative attitude and I were thrust alongside these everyday heroes that continue to persevere. I was in South Africa's Kruger National Park witnessing a rhino darting operation, alongside SANParks Honorary Rangers, anti-poaching rangers and the fantastic team from Rhino Tears wines. The heroes surrounding me were working on behalf of the rhino – vets and rangers on a selfless mission to save a species under threat. A microchip was being placed in her horn so that, should it be discovered – in a crate on a plane, as a bracelet in China or waiting to be ground to a powder in a backstreet in Vietnam – that specific rhino horn can be traced back to its African home.
The first time we spotted the rhino, she was running as fast as she could. The new shoots turned to dust under her feet as the false promise of rain hung in the air yet again and the wide African skies echoed her desire to escape. The world went quiet; my heartbeat drummed a tune to the rhythm of her feet that stirred up the earth with every heavy footstep. Then the helicopter, the source of her fear, bore down on her and I suspect she instinctively knew that humans were to be feared. Then she collapsed as the drug from the dart took effect; a great icon reduced to a pile of grey slumbering limbs.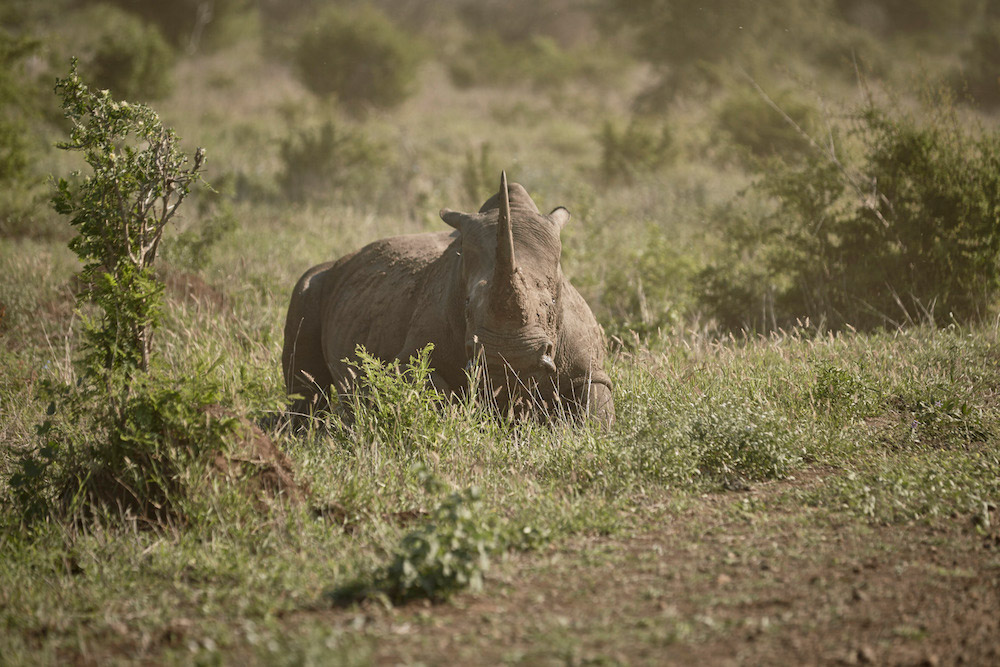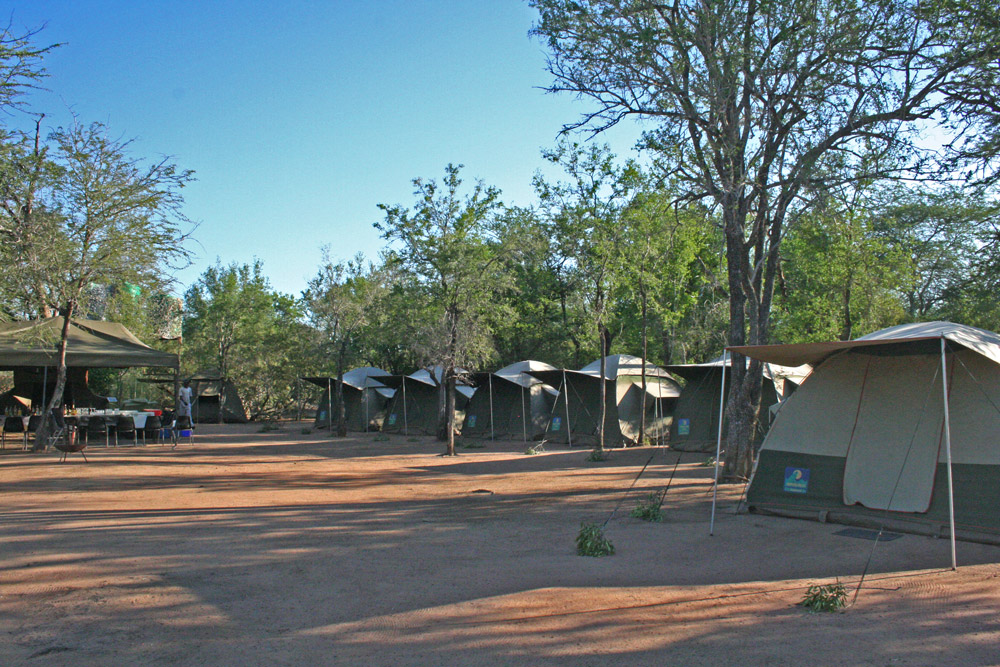 Metres away in a world removed, tourists sat in the less than 4% of the park that is open to the public, watching giraffe gallop across the plains, drinking their sundowners in symmetry with elephants quenching their thirst at waterholes, or falling asleep to the cackle of hyenas as they bicker into the night. And the thing that is so easy to forget while on safari in 'the greatest place on Earth' is that while we sleep in our beds in the park, there are poachers somewhere in that vast wilderness and a ranger with a working dog, hot on their heels, who lives in the knowledge that he might have to give up his life for a cause bigger than himself.
And if you don't believe in heroes, then you have never met these men and women. When they started their careers as rangers, vets and guides, most of them never dreamed they would be fighting a full-blown war where their lives and the livelihoods of their families would be caught in the crossfire. It's hard for me to understand why they carry on in the face of such adversity, but they have most certainly risen to the challenge, and they need our support.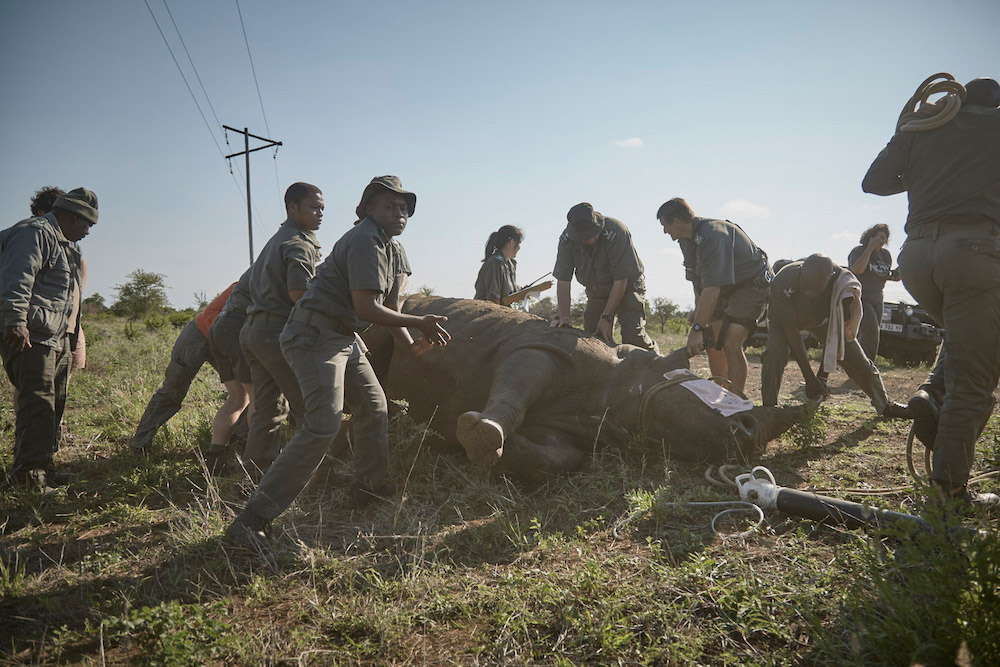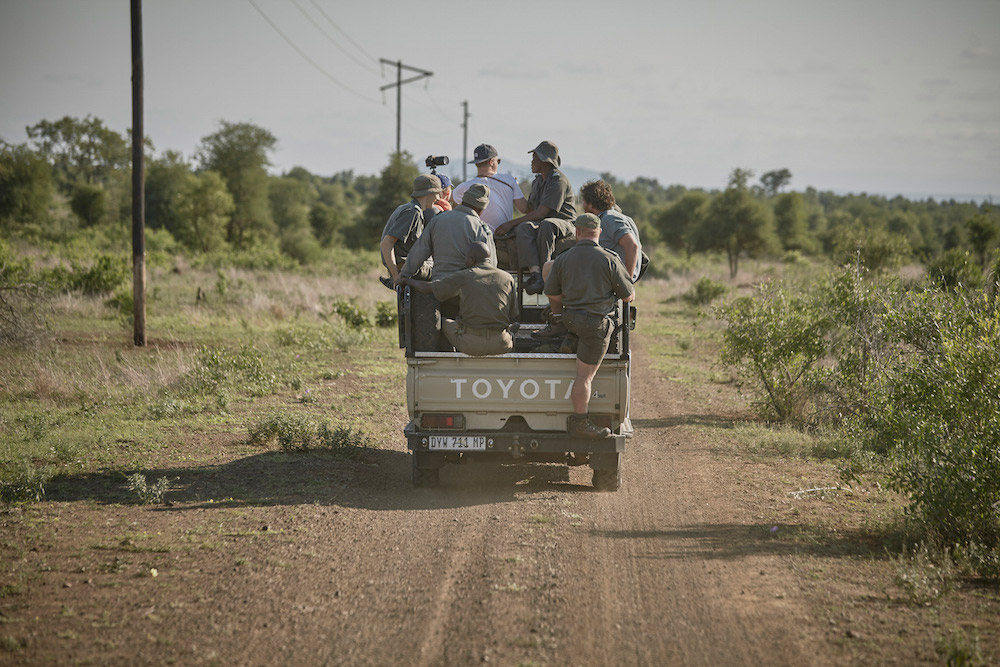 Facts of the fight
There is far more to the fight against rhino poaching than I could ever hope to cover here, and its red fingers stretch much further than our beloved Kruger. However, it's no news that Kruger has been hit the hardest and, as home to 74% of the remaining population of African rhinos, the focus on anti-poaching efforts rests with South Africa's flagship national park. In certain parts of Kruger, there are more rhino per square kilometre than anywhere else in the world, and its sheer size means that poachers have the tactical advantage.
Unfortunately, rhino poaching activities are on the increase in Kruger. It is believed that about nine poaching groups have been operating within the park on any given day this year. This is in comparison to an average of seven per day in 2015. Thankfully though, the number of poached carcasses has dropped by 23%, which is testament to the great work that is being done in the field. South Africa as a whole has also seen a small drop in the number of total rhinos poached in the past year or so. This all serves to highlight that the people fighting this battle have achieved a notable amount, even though they may not yet be winning the war. Some people may have contested the recent statistics, but the fact remains that, without the guys on the ground, it doesn't bear thinking what the loss in rhinos could be. In the words of Xolani Nicholus Funda, chief ranger at Kruger National Park: "This is not a miracle, it's the rangers".
Since the beginning of this year, and at the time of writing, 206 poachers have been arrested in South Africa and, of those that have seen a trial, courts have achieved a final conviction rate of 78%. Certain local courts have realised that fines are no longer considered a deterrence, as organised crime syndicates can quickly pay these, so there is a move towards harsher jail sentences. Although a shocking amount of accused perpetrators still don't ever get taken to court, some of those who do now face between 18 and 30 years imprisonment for rhino horn and unlicensed firearm possession, and this is mostly thanks to Kruger's own Environmental Crime Investigations unit. And while the road ahead is long, every small success still merits recognition.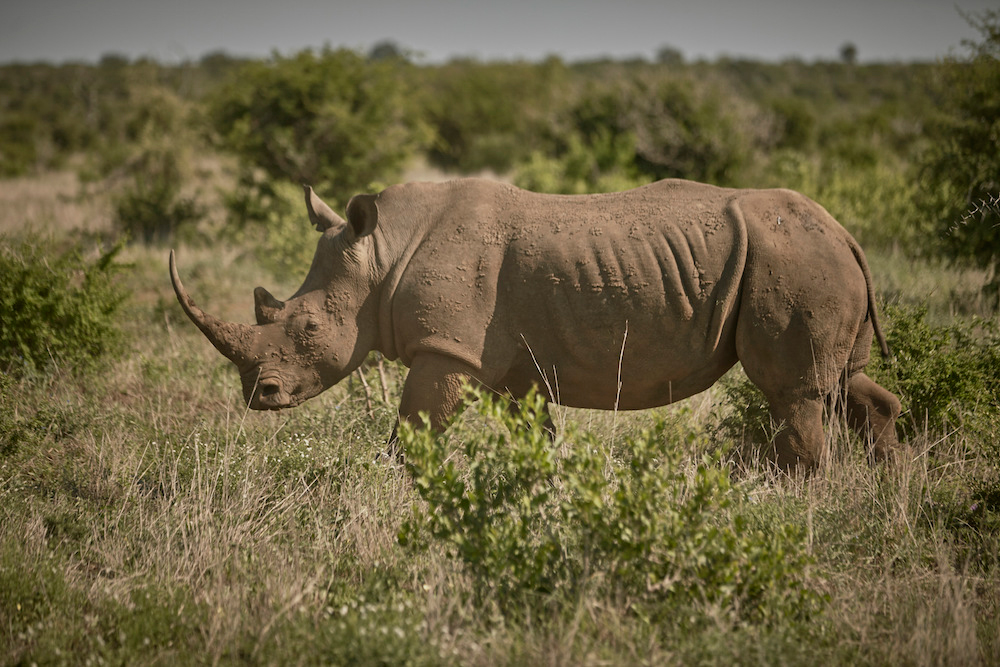 To discover what is working in the fight to save our rhinos, continue reading below the advert

Successful strategies
The park's anti-poaching strategy has come on in leaps and bounds in recent years. In comparison to 1994, when the park only had a two-person anti-poaching unit, there are now boots on the ground, eyes in the sky and dogs following poachers from all sides.
It is easy as a visitor to get disheartened. I have read reports of clashes; I have heard gunshots while out on a game drive in the Greater Kruger and seen anti-poaching rangers subsequently spring into action; I have had my car searched by dogs at the gate and viewed helicopters flying overhead. However, it is essential to remember that these are all positive signs that people are pulling out all the stops to protect our heritage.
Some time ago Kruger split the park into 22 sections, which included an Intensive Protection Zone in the south of the park to protect the high density of rhinos in this region. As a result of the strategy's success, it is being expanded to other national parks and reserves. With regards to Kruger's canine unit, three types of working dogs have now been deployed in the park –  tracking dogs that are responsible for following poacher's spoor and scents, sniffer dogs that are used at entry points as early warning systems for ammunition and the possession of wildlife parts, and finally the more aggressive attack dogs. The park also has several helicopters and fixed-wing aircraft, and the four helicopter teams are currently doing around 12-15 missions a day.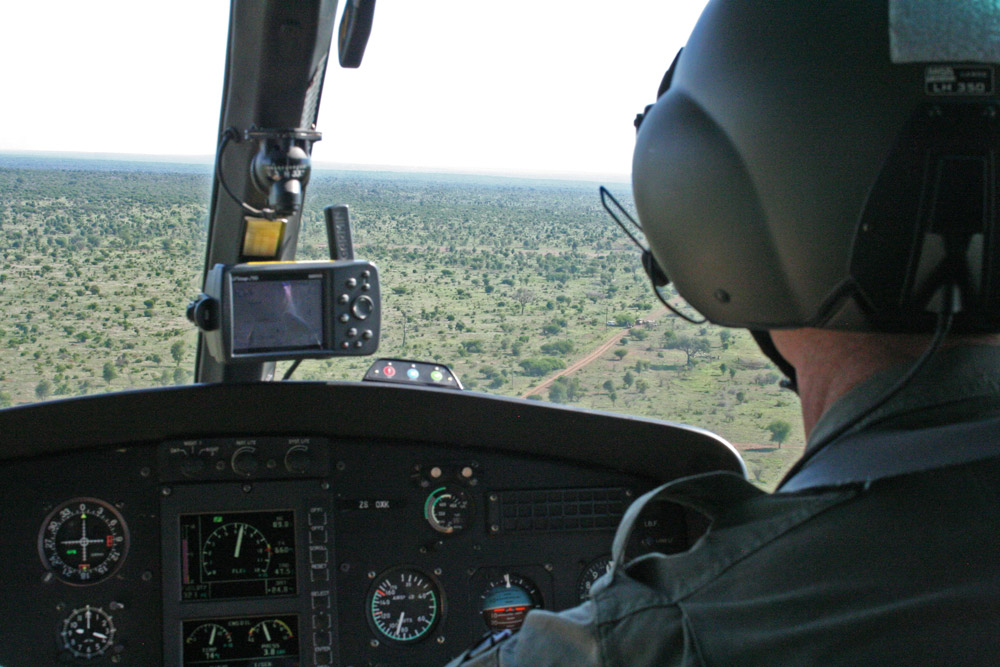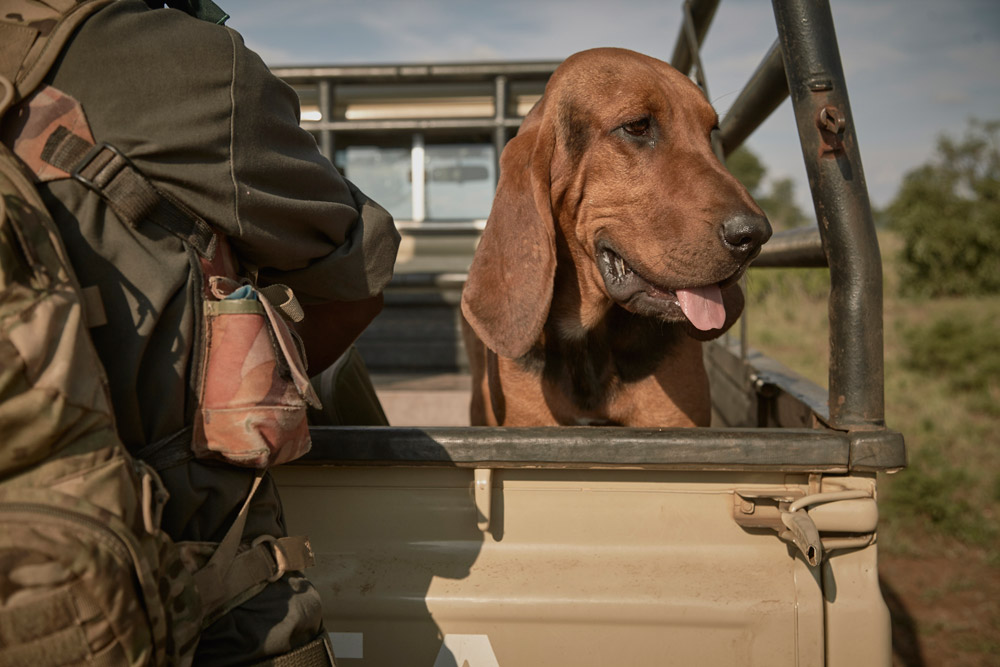 The teams in the Greater Kruger area have never worked as closely as they do today against their common enemy. The private concessions adjacent to Kruger National Park often have more significant funding, and their efforts in the form of drones and GPS technology help to benefit the national park. According to Edna Molewa, the Environmental Affairs and Tourism Minister: "From these concessions, initiatives have emerged that have begun to shift the mindset of the youth and communities towards protecting our rhino." Trust between all involved parties is critical, and collaboration also includes strategic approaches with regards to local farms, businesses, and urban and rural areas surrounding the parks, as well as the Mozambique concessions and authorities. It is these collaborative processes that will lead to the dismantling of the sophisticated organised crime syndicates involved in wildlife trafficking.
Translocations of rhinos, both within and across park boundaries, have also seen some success in the broader plan to ensure the safety of our rhinos. Furthermore, the discovery of increasing numbers of orphaned rhinos within the park has created additional requirements. Kruger National Park has started a 'surrogate programme' where young adult females are encouraged to care for the abandoned babies – and the 20 orphans currently under their care seem resilient in their determination to survive the ordeal. Several privately run treatment and rehabilitation centres for orphaned and injured rhinos are also providing tremendous assistance to conserving this treasured species. In the words of Edna Molewa: "The reintroduction of these young rhinos is vital to re-establishing the rhino populations affected by poaching."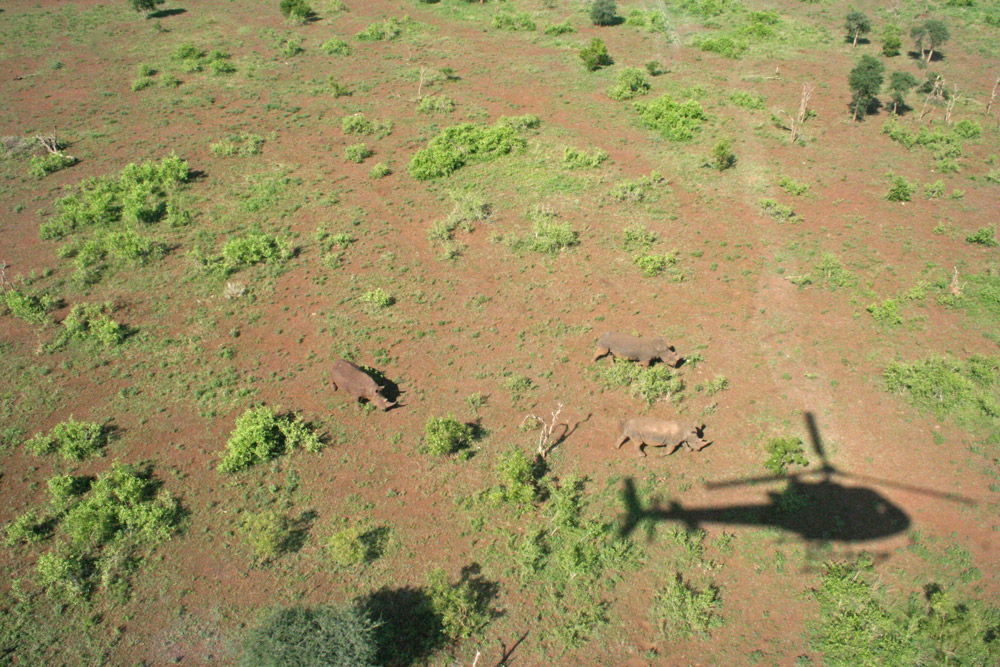 The role of a ranger
However, all of this entails a lot of hard work. It is easy to forget when faced with the gruesome realities of the rhino war that there is more to a ranger's job than just rhinos. And while the work of the Kruger rangers is nowadays primarily focused on anti-poaching activities, their positions are still multifaceted. They have to disarm snares, be involved in general maintenance and management, respond to animals that have escaped or sustained injuries and deal with other species that are being poached in the park – such as pangolins, antelopes, vultures, lions and elephants. While we were there and focused on darting rhinos, Neels van Wyk, the section ranger of Crocodile Bridge, had to simultaneously deal with a situation in which two cheetahs had been darted on a private sugar cane farm more than 30km outside of the park. The cheetahs were then relocated to the park – an activity that took most of the day and night, and required just as much effort from that dedicated team as we would expect them to accord to rhinos.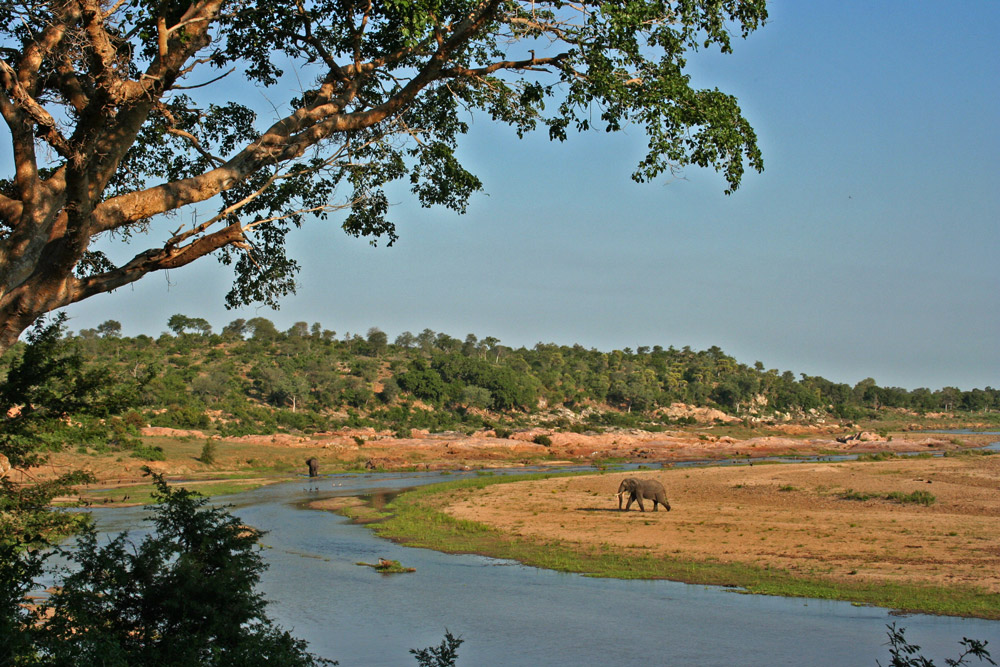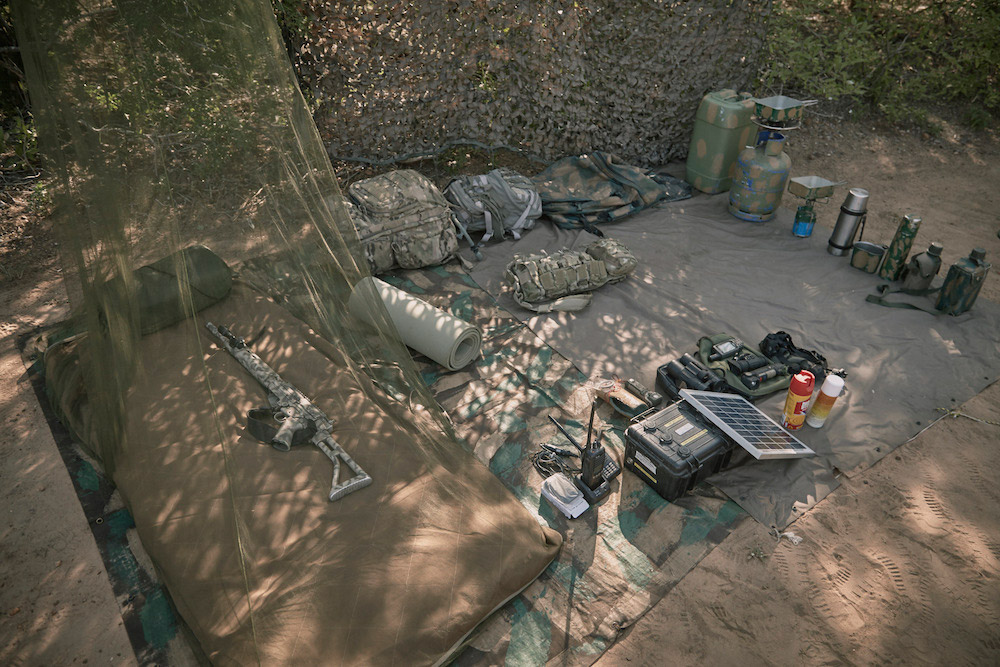 Separated from loved ones, rangers can easily suffer from burnout. The simplest of things – such as having a good cellphone signal to chat with family after a tough day, or a psychologist to confide in after a violent incident in the bush – are vitally important to our rangers' overall wellbeing. With the introduction of Project Embrace and Project Relax, Major General Johan Jooste and his wife aim to ensure that rangers stay motivated and appreciated. Some of South Africa's other heroes are also showing their support for the rangers in this manner. The soccer stars of Mpumalanga Black Aces have a mascot that promotes the importance of conservation in local communities. This fun way of educating both children and adults on the impact of rhino poaching in communities surrounding game reserves might just be an answer to one of the biggest challenges at the heart of the issue. The club also treats the rangers as VIPs at their games, while donating ZAR10,000 for every game won to the Stop Rhino Poaching organisation, which channels all of the money into tangible projects.
These inspiring ideas all serve to highlight that we need to work together – as NGOs, scientists and researchers, private and government rhino owners and custodians, volunteers and passionate bush lovers. We need to put our heads together and put an end to the senseless infighting about strategy, and instead celebrate the achievements across the board. We need to realise that we are all on the same side and shout collectively so that the crime syndicates hear our message.
To find out how you can show your support, continue reading below the advert

So what can you do to help?
My favourite, and perhaps the easiest way to save rhinos, is to drink wine! There's no excuse when it comes to Rhino Tears because ZAR15 from every bottle of their easy-drinking wines is donated to the SANParks Honorary Rangers and is used for anti-poaching projects within South Africa's national parks. The range includes a tasty red blend made from shiraz, cabernet sauvignon and pinotage grapes, a light and fruity chenin blanc and a sweet rosé. But wait, there's more! With the purchase of a bottle of wine, you can also win great prizes, including camping gear, dinner vouchers, bush trips and hotel accommodation. All you need to do is purchase a bottle, SMS "Rhino", the first six digits of your ID and your name to 31013. And for those of you that don't drink, you can donate via the Rhino Tears SMS donation line. SMS the word Rhino to 38730 and ZAR10 will be collected for the campaign. Drink wine, save a rhino – go on, you know you want to.
One of the best things you can also do is to visit our national parks, which need your support. Sadly only three of South Africa's national parks turn a profit and the funds that the government gives to the organisation barely cover 20% of what is needed. We, as South Africans, can't afford to lose our parks, so appreciate your national heritage by visiting a national park near you and take some time out at these beautiful destinations – you won't be disappointed. To receive updates with regards to some excellent birding, stargazing and camping weekends within the various parks, be sure to follow the SANParks Honorary Rangers Facebook page.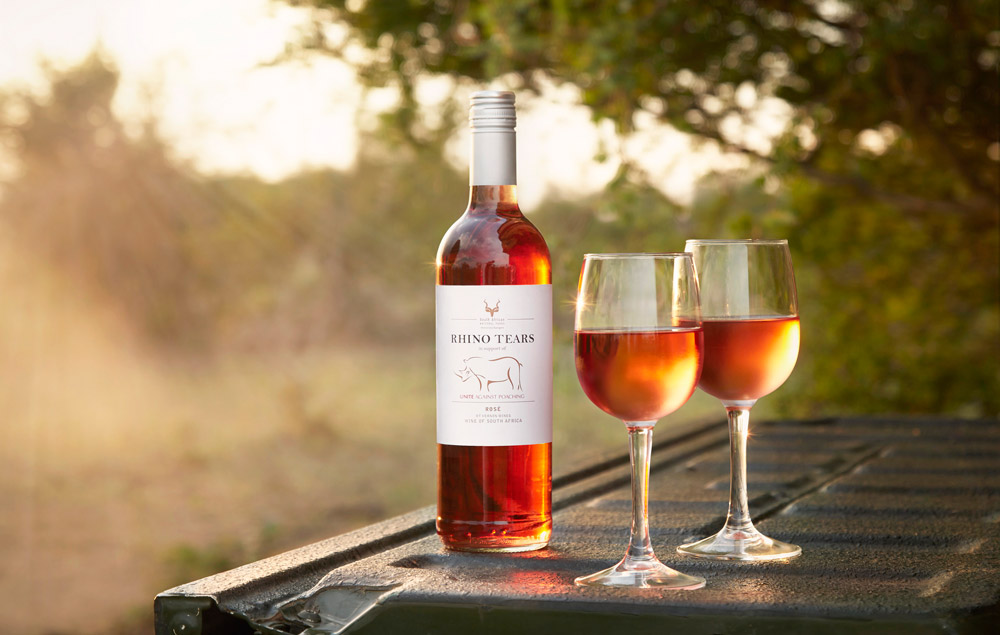 Donate to the SANParks Honorary Rangers and support counter-poaching activities in South Africa's national parks. SANParks Honorary Rangers are the official SANParks volunteer organisation, which provides fundraising support to all of our national parks and conservation efforts. Without these guys fighting for the future, we'll never get to see our children's faces light up after seeing a rhino. Don't underestimate any contribution you make, as every little bit adds up to buy the things that every ranger needs, such as radios, bug repellant, socks and survival straws.
Support ranger wellness and show our heroes that you appreciate them putting their lives on the line each day. Previous efforts have included supplying rangers with Christmas gift boxes, providing support for rangers to participate in events such as the London Marathon, and organising getaways for rangers and their families. Have an idea about how to show our rangers that you care? Contact Stop Rhino Poaching via email.
Above all, these guys need our respect and our support. It's not fair to expect them to spend hours or days on the tracks of poachers to come back and be told on social media that nothing is being done to protect our rhino or that they are incompetent. We need to stand behind them, and our gratitude is a vital component in helping them to fight another poacher and survive another day.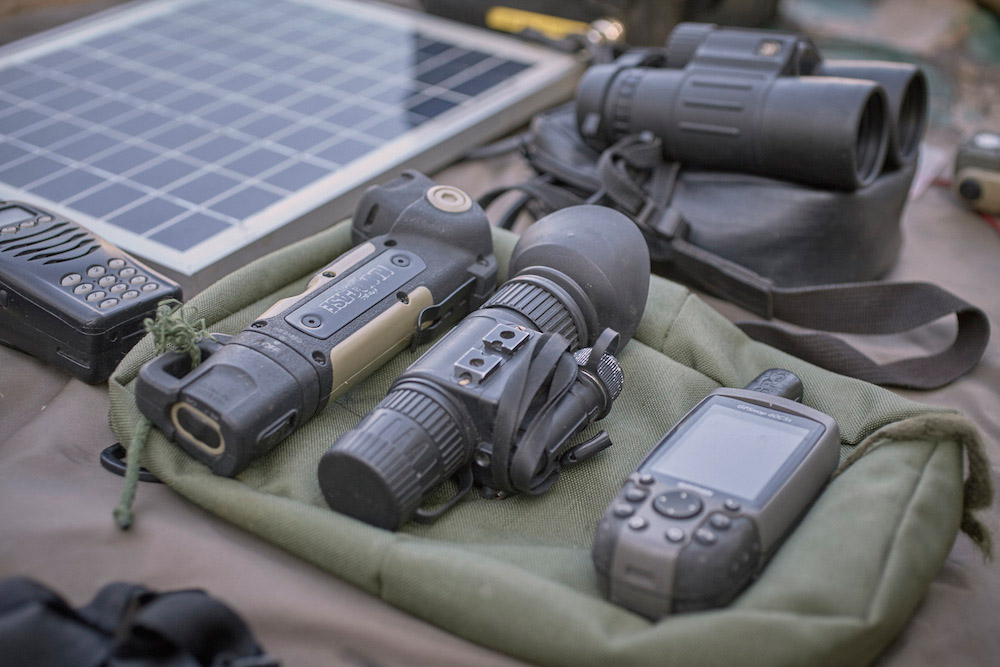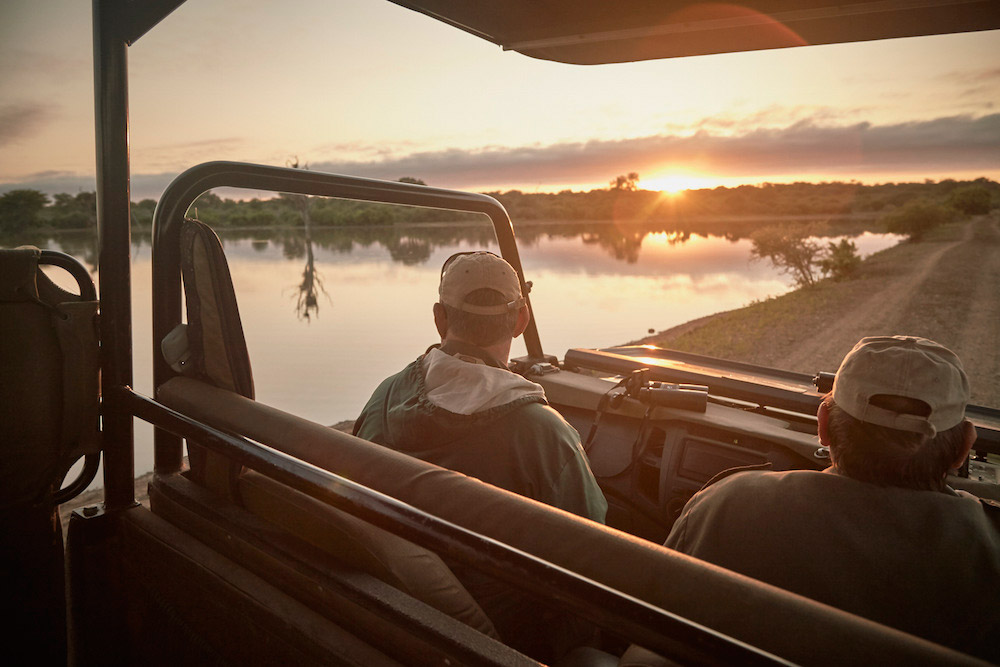 About the author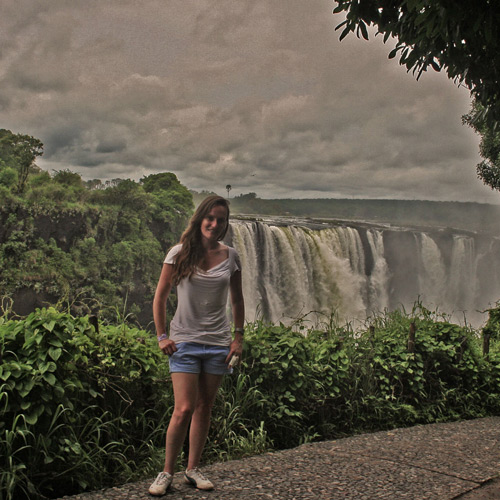 JANINE AVERY is the first to confess that she has been bitten by the travel bug… badly. She is a lover of all things travel, from basic tenting with creepy crawlies to lazing in luxury lodges – she will give it all a go.
Janine is passionate about wildlife and conservation, and she comes from a long line of biologists, researchers and botanists.
To comment on this story: Download our app here - it's a troll-free safe place 🙂.

---
HOW TO GET THE MOST OUT OF AFRICA GEOGRAPHIC:
Travel with us. Travel in Africa is about knowing when and where to go, and with whom. A few weeks too early / late and a few kilometres off course and you could miss the greatest show on Earth. And wouldn't that be a pity? Browse our famous packages for experience-based safaris, search for our current special offers and check out our camps & lodges for the best prices.
Subscribe to our FREE newsletter / download our FREE app to enjoy the following benefits.
---