Dining in the wild, bush brunches, al fresco dinners, safari picnics … eating 'other-than-in-a-dining- room' is often one of the most magical and memorable experiences one can have on safari. It's the quintessential, classic 'Out of Africa' moment when you round a corner to find a candlelit table awaiting your arrival.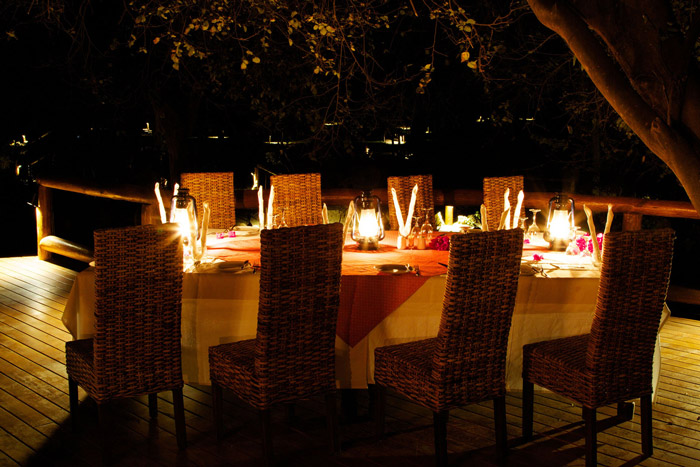 The contrast between your wild surroundings, the delicious food and attractive table setting recalls safaris of old, when no one would consider not dressing up for dinner in even in the remotest settings. It feels exciting and slightly decadent.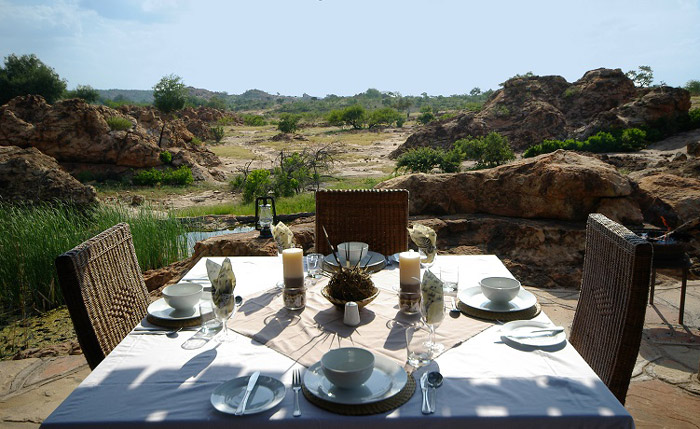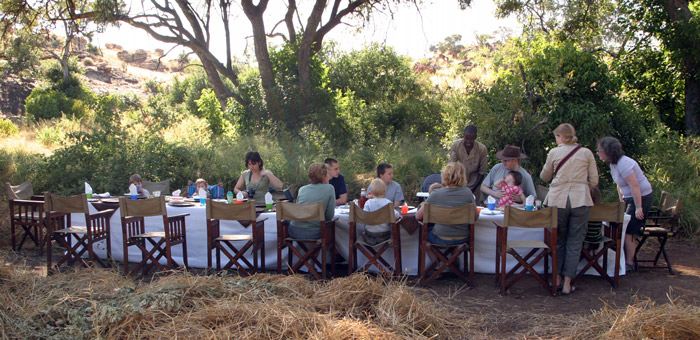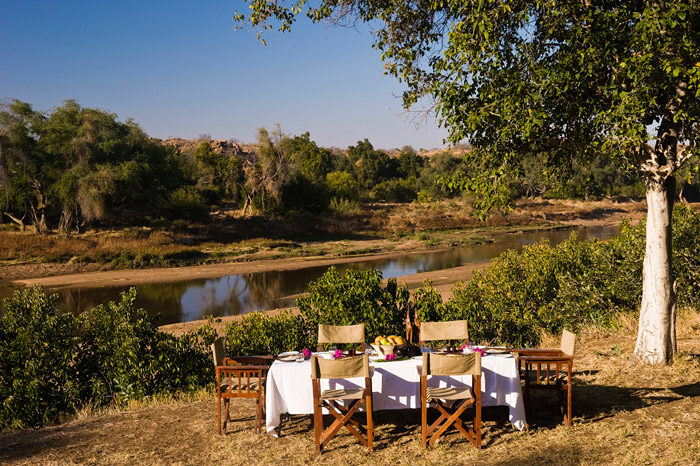 Whether it's bush breakfast with a stunning view, a relaxed picnic in a secluded spot or a private celebratory lunch overlooking a waterhole – there's just something special about eating al fresco.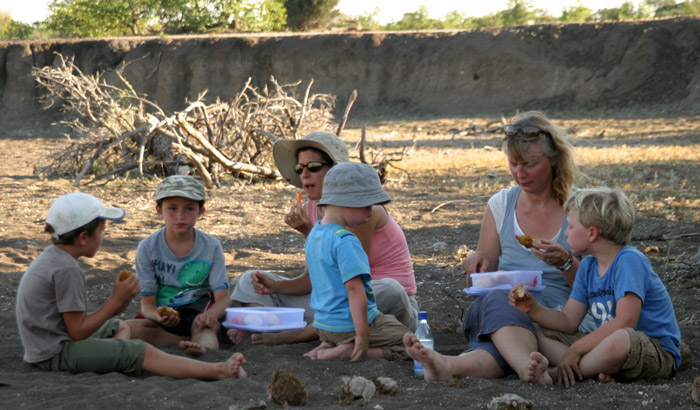 At some safari lodges, like Tuli Safari Lodge in Botswana, the dining venues are varied daily. Whilst all this takes a bit of a toll on the crockery, these different dining locations have given rise to some wonderful moments over the years.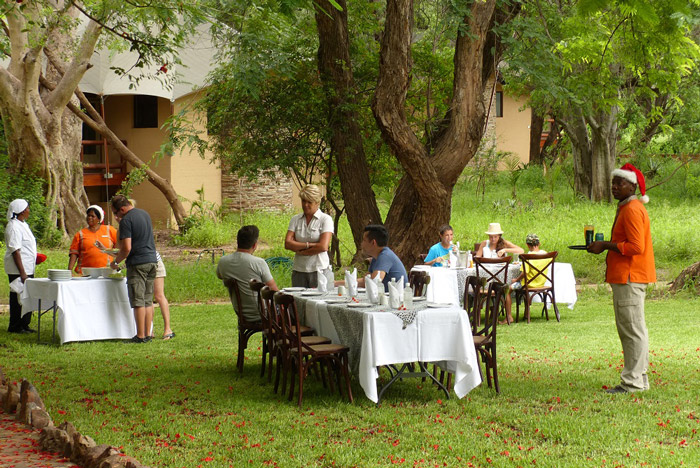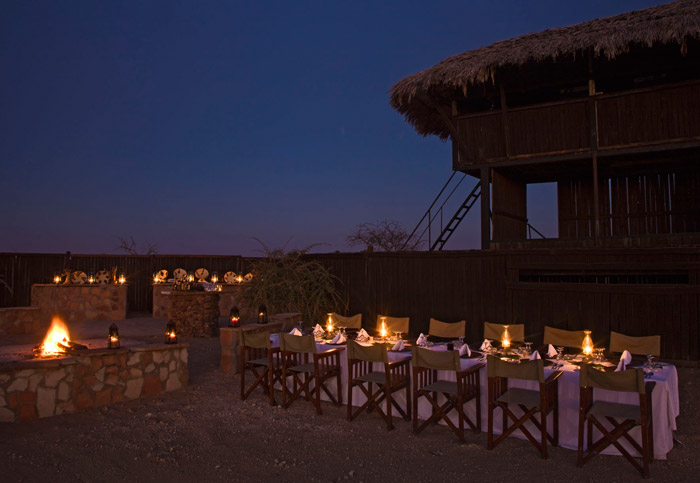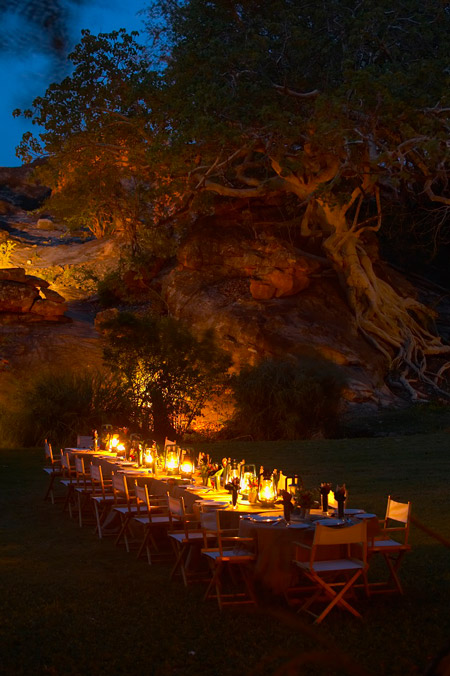 One particular time a leopard popped in to check on two of our kitchen ladies setting up dinner on a rocky outcrop with 360 degree views of the reserve. The cat gave everyone quite a fright!
Another time a herd of elephants joined a pre-wedding night dinner on the baobab plain – their majestic shapes silently appearing and wandering past, as if on cue.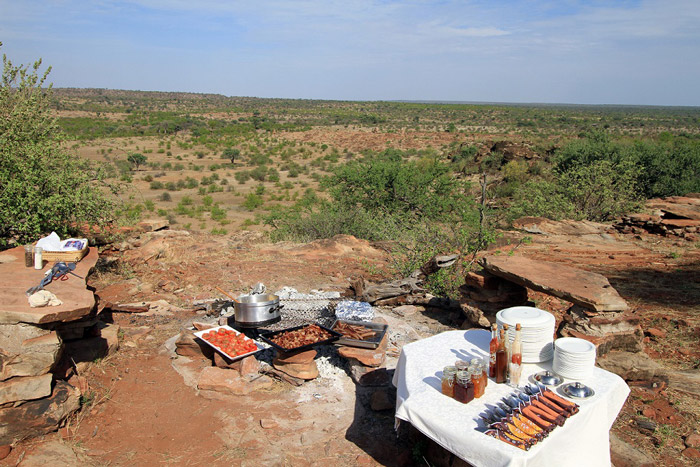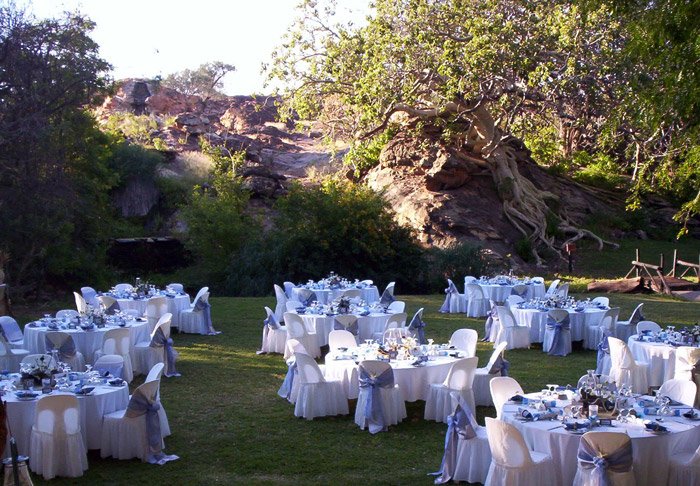 Bush dinners are often accompanied by a traditional entertainment, with staff or local cultural groups singing and dancing (usually with full guest participation encouraged). These performances take on an extra tingle factor out in the wild on a starlit stage or in the cosy confines of the lodge 'boma'.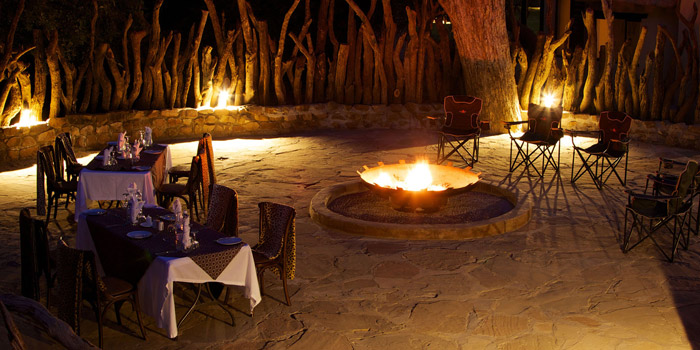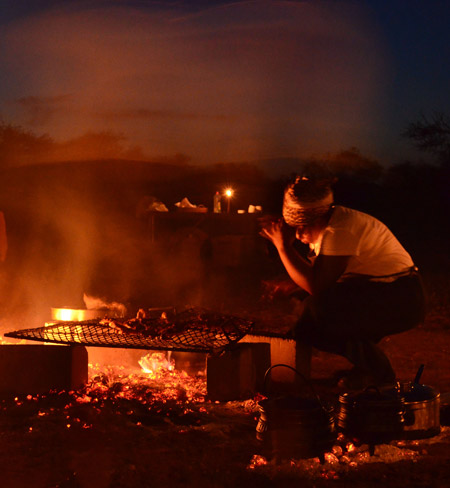 Going the extra mile and offering guests the special experience of dining in varied outdoor venues is one of the hallmarks of a great safari lodge … definitely something to consider before you book your next trip.