I'm normally very reluctant to spend a weekend without my four-legged best friend, but the call of whales and the wilderness promised to compensate for my separation anxiety. So it was that I made the three-hour drive from Cape Town to De Hoop Nature Reserve to celebrate the start of spring at the De Hoop Collection's annual wine, whales and music weekend.
There was very good reason why I had to leave my pound puppy at home, as the reserve's many habitats support 86 mammal species that may not love my dog as much as I do. Bonteboks, elands, baboons and Cape mountain zebras made frequent appearances during our short stay, and even the occasional leopard has been seen prowling across the 36,000 hectares of the De Hoop conservation area. Sadly no big cats came to lick our braai, but I was excited to spot a yellow mongoose dart into the fynbos, its foxy tail an easy giveaway of its whereabouts.
De Hoop is also famous for its variety of resident and migratory bird species, and more than 260 species have been recorded on the reserve, including the endemic African black oystercatcher, the rare Damara and Caspian terns, the Cape griffon vulture, Stanley's bustard and the globally threatened blue crane. And sure enough, we spotted our first bird species as soon as we pulled up to our self-catering cottage, where an ostrich was thoughtfully doing a spot of gardening outside.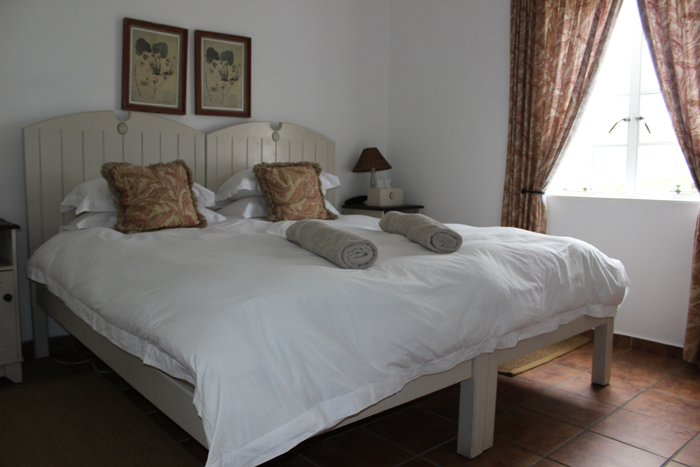 His foraging reminded me that it was time for my own gourmet dinner that evening, which was paired with Thelema and Sutherland wines in The Shed around communal tables shared with other guests. The great company, fine wine and even finer dining made for a heady combination, and it was with great happiness that we stumbled back to our cottage in the dark, past a zeal of Cape zebras that had straighter lines than we could ever have hoped to walk at that moment.
The following morning, while many a festival goer opted to participate in the chocolate making workshop with Richard von Geusau from Greyton or to go on an eco boat cruise on the vlei, we chose to top up the alcohol in our bloodstreams by indulging in a spot of wine and gin tasting. After lining our stomachs with breakfast bacon at The Fig Tree restaurant, we happily sampled various Viognier blends from the local wine estates of Elgin, Agulhas and Stanford, and really gained an appreciation for the perplexities of wine making in this blustery region. The winemakers at the southernmost vineyard in Africa informed us that they have just two wind-free days per year!!!
That afternoon, we took a drive at sunset around De Hoop vlei, which can spread up to 19 kilometres and is a Ramsar site of international importance, where aquatic birds such as pelicans and flamingos can oft be watched while sipping a sundowner. We then headed back to The Shed in time for the weekend's pièce de résistance – a classical music concert over a three-course dinner. Between dishes, we were dazzled by a very international quintet, which serenaded us gourmands on their strings and flute. Nothing will quite enhance the flavours of a chicken roulade like a bit of Bach, and it was a delight to be in the presence of such talent.
Our final morning was spent learning the wonders of whales over a picnic breakfast amidst the sandy dunes of Koppie Alleen. The Marine Protected Area extends five kilometres out to sea, making it one of the largest in Africa, and the shoreline offers some of the world's best whale viewing, thanks to 40% of the global southern right whale population using it as their annual breeding ground.
As a flock of flamingos soared past us, we watched for the tell-'tail' sign of a whale and just about caught the splash of a mother and her calf frolicking in the waves. This marked the perfect end to a perfect weekend spent soaking up the Sauvignon and the sunshine in one of South Africa's finest nature reserves. And it's safe to say that we had a whale of a time and have nothing to 'wine' about.