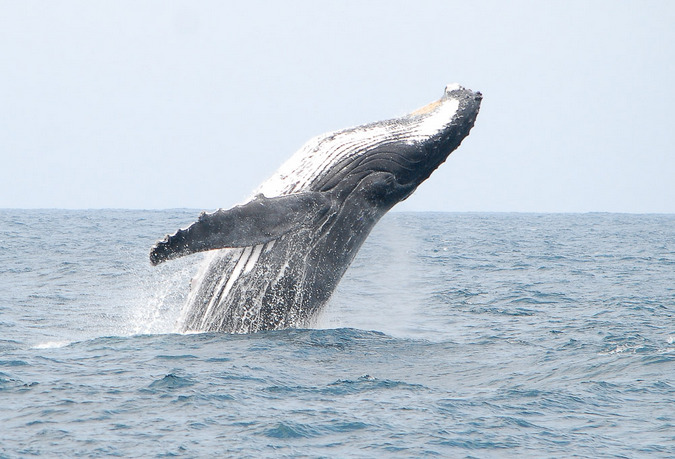 St. Lucia on the Elephant Coast in KwaZulu-Natal, South Africa is a veritable mecca for wildlife lovers. Situated in a world heritage site makes it a uniquely desirable destination – especially during the whale-watching season where we can see a number of whale species visiting the South African shores, including the humpback whale and the southern right whale. The waters off St. Lucia are warm and nutrient-rich, making it an ideal maternity ward for nursing whales and their calves.
Calving season varies from July to August, although whales can be seen through September and October. The humpback whale is usually spotted between May and December, while moving up along the coast of Hermanus to St. Lucia.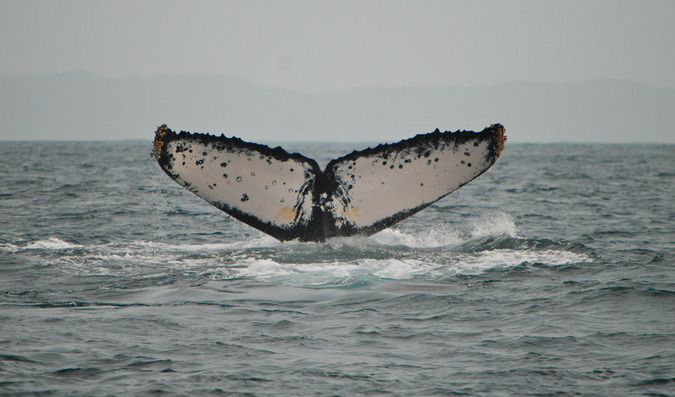 During the breeding season, humpback whales migrate from their feeding grounds down south in the Antarctic northwards to warmer waters. They utilise the KwaZulu-Natal near-coastal waters as a migration corridor between the Antarctic and the coast of Mozambique.
The coastal waters of Mozambique act as the breeding and birthing ground while the waters off the St. Lucia coast acts as a nursery for these newborn calves due to its rich food supply.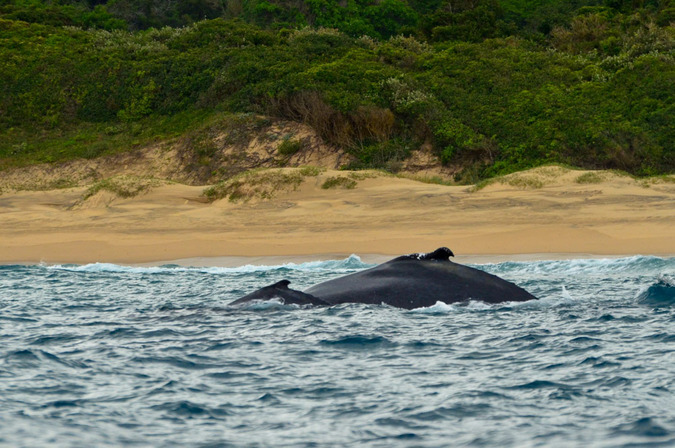 Mothers are the last to leave the "nursery" with their calves as this maximises the period of feeding allowing for blubber deposition preparing the calves for the cold waters of the Antarctic.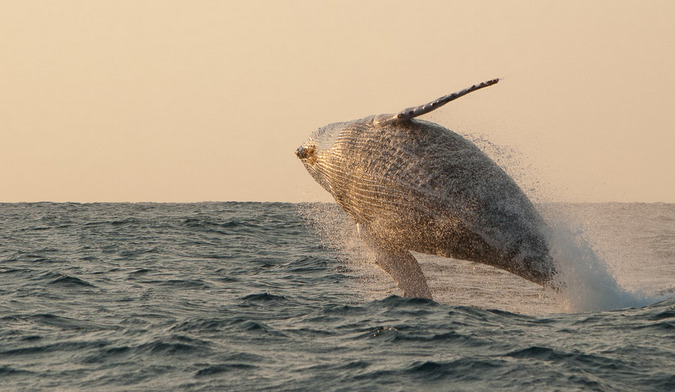 Formal boat tours and whale-watching expeditions are a must for first-time visitors and between June and November sightings of whales are all but guaranteed. Tourists are also very likely to spot a wide variety of other marine life, including plenty of curious dolphins – which is what makes whale watching in St. Lucia so great!
If your visit to St. Lucia is too short, and you don't have the time for a boat trip, you can often see the whales performing from the shore off Cape Vidal, Mission Rocks and St. Lucia between August and October when the whale migration is at its peak.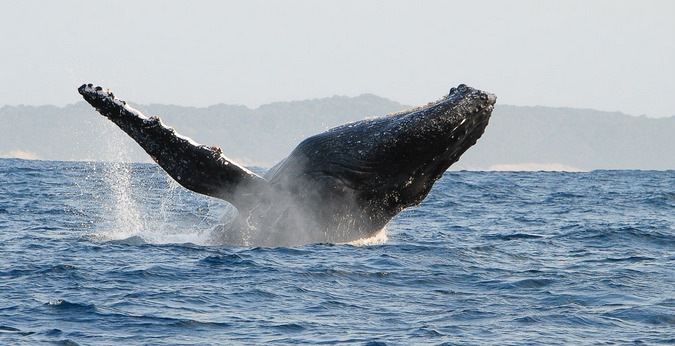 Whale-watching tours at St. Lucia launch from the beach, not from the harbour. Beach launching through the surf zone can be quite an exhilarating and adrenaline-filled adventure in itself! Prior to departure, all clients receive a proper safety briefing on the beach along with life jackets which are to be kept on for the duration of the boat trip.
Watching whales is an incredible experience and if you are visiting the area during the migration season it is an event not to be missed!