Recently at Xanatseni Private Camp in Klaserie Private Nature Reserve, South Africa, we were fortunate enough to stumble upon a female spotted hyena at the entrance of a den site.
She had been hanging around the area for a couple of weeks and we were beginning to get suspicious. What was she up to and could there be cubs involved!?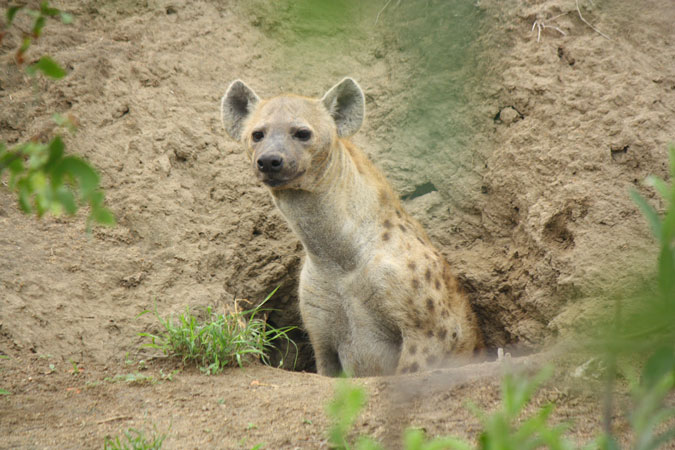 Our first glimpse of her did not give anything away, she was sitting in the burrow keeping a watchful eye, but then we heard it – a small whine emanating from the burrow. It was the sound of what we had been suspecting, hyena cubs!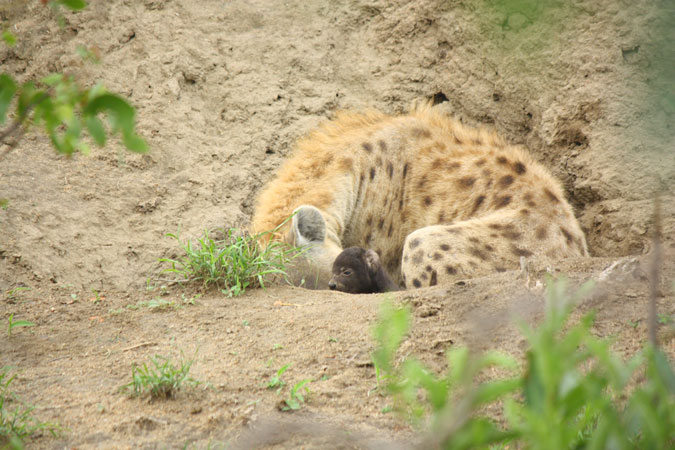 We didn't expect to see them as they are kept inside the den when they are small for their own safety, but nature has a wonderful way of surprising you when you least expect it.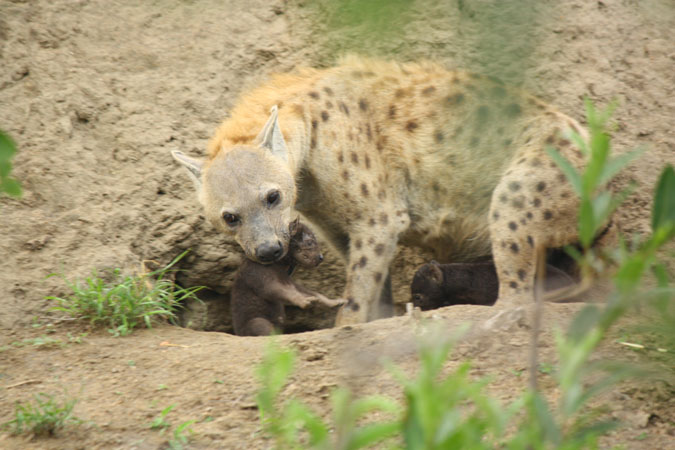 Suddenly we saw a little head peeking out of the den and soon the mother had her hands full as all the cubs came stumbling out the den one after the other as she tried in vain to return them to the safety inside.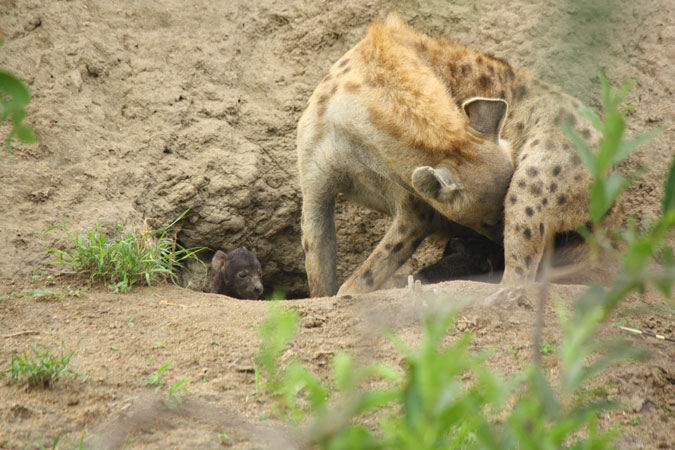 We continued to observe the youngsters for a while as they drank from their mother and when they had had enough they settled down and allowed mom to place them back safely in the den.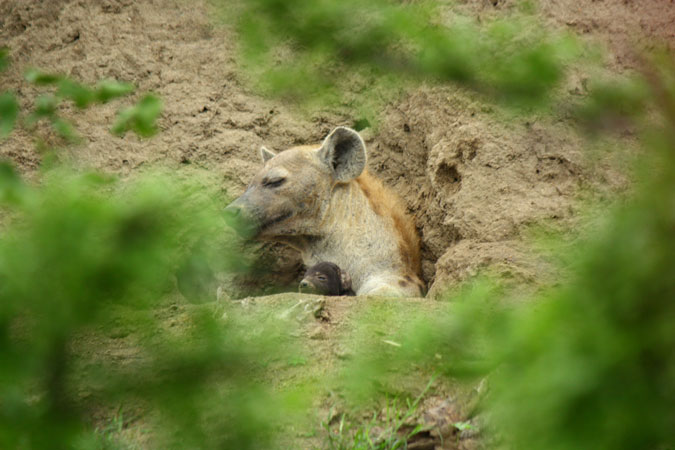 She then returned to her watchful position in front of the den entrance and once again acted as if there was nothing to hide.