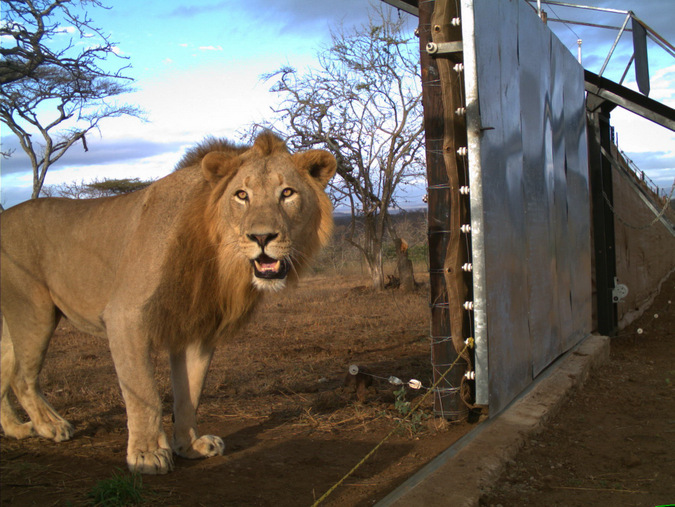 Media release from Wildlands Conservation Trust
Earlier this year a pride of three lions (one male and two females) arrived at their new home – Somkhanda Community Game Reserve in northern KwaZulu-Natal, from &Beyond Phinda Private Game Reserve. This translocation was carried out as part of Phinda's lion management strategy, supported by Empowers Africa and inspired by a feature documentary, Blood Lions™.
The lions were recently released from the boma into the greater reserve where they now roam freely over approximately 30,000 acres.
"Having lions reintroduced to Somkhanda Game Reserve is a huge achievement for the Gumbi Community and Emvokweni Community Trust who are the owners and custodians of Somkhanda," said Dave Gilroy, Wildlands' Conservation Strategic Manager.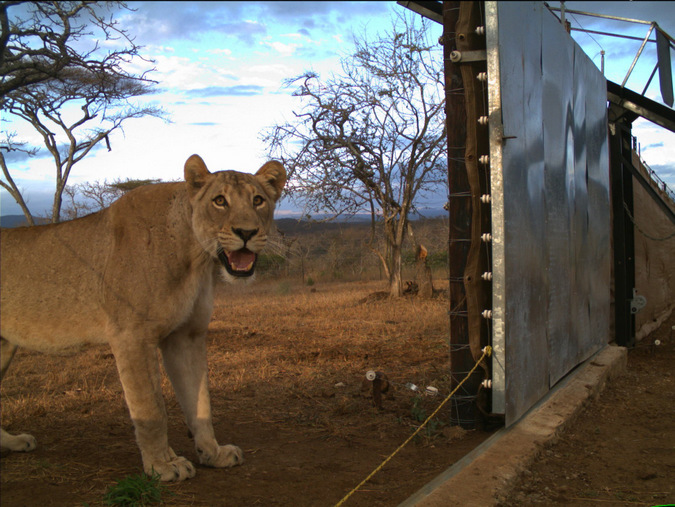 "The reserve is now officially Big 5 after methodically introducing endangered species to the reserve over the past ten years. Black rhino were introduced through a partnership with Ezemvelo KZN Wildlife and WWF's Black Rhino Range Expansion Project at the inception of the project. Since then white rhino, wild dogs, buffalo, elephant and now lions have been reintroduced along with a host of plains game species to support the predators that now exist on the reserve. The lions are doing very well and have been observed hunting, feeding and mating, so that future looks bright for them. Somkhanda employs a team of dedicated priority species monitors who spend their time tracking and monitoring their movements and physical condition of the lions on a daily basis," said Gilroy.
Nathi Gumbi, a member of the Gumbi tribe and Wildlands' Strategic Manager for Community Engagement (northern KZN) said: "As a person who has been involved with the Somkhanda Game Reserve project (since inception) I speak not only for myself but for the Gumbi community as a whole. We are very happy about the lions coming to Somkhanda. The community feels privileged that the reserve is now going to be a Big 5 reserve as our dream is now a reality. It has been a long journey with a lot of effort from Wildlands, the Emvokweni Community Trust as well as the various partners involved. The Gumbi community are pioneers in their own right and this is evidence that community engagement can yield positive and inspiring results."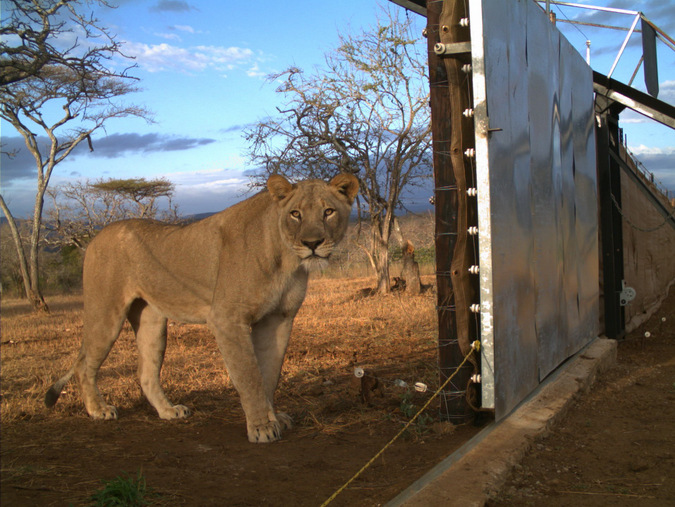 "The Somkhanda release is good news for the lion conservation community as it focuses attention on the real issues and solutions to securing the future of lions, rather than the misdirected messages coming from the predator breeding sector," said consultant and lead character for Blood Lions™, Ian Michler. "The release should also enhance the eco-tourism opportunities in the region."
"We cannot thank our loyal donors and partners enough for their support in making this translocation possible," said Wildlands' CEO and Executive Producer of Blood Lions®, Dr Andrew Venter. "We must extend huge thanks to Empowers Africa, the Emvokweni Community Trust, Blood Lions™, Different.org, Jonsson Workwear and Phinda Private Game Reserve."
Watch a short film showing the translocation of the three lions by Blood Lions™.
httpv://youtu.be/V2ecKYmksws