Written by: Lisl Moolman
I couldn't help but think of the adage "you snooze, you lose" when I saw a hungry leopard chance upon an oblivious warthog boar that was resting at the water's edge at the Sable Dam in Kruger National Park.
When I arrived at the dam, I was informed that a leopard male had been seen over the past hour and a half but that I had just missed it. However, when I scanned the surroundings, I noticed that some impalas were still fully alert, with their ears standing up and appearing very uneasy.
A couple of visitors and I moved to the other side of the parking area, where the leopard was then spotted behind a mopane bush with his gaze fixed on a warthog boar drinking water. The warthog then settled down for a nap at the water's edge with a wound visible on its right flank, presumably sustained during an earlier fight with another boar.
The leopard then started stalking its unsuspecting victim.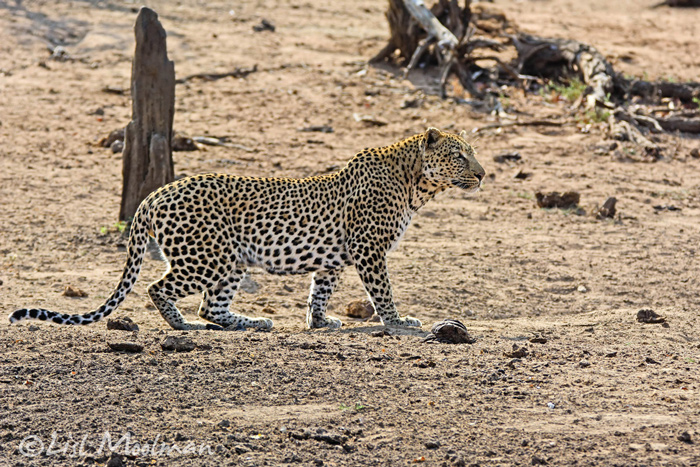 It didn't even feel the need to take a hunting stance as the warthog was completely unaware of the leopard's presence until it was too late.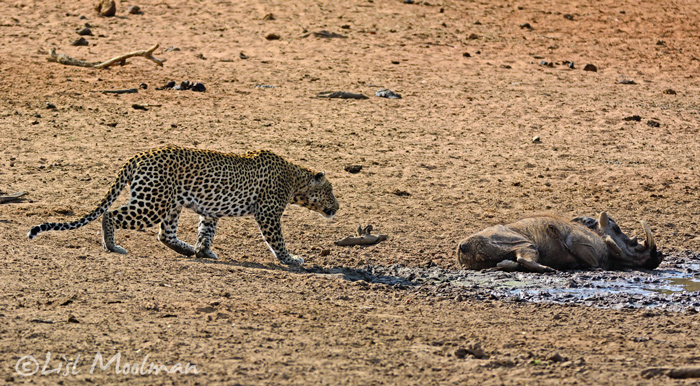 The leopard reached out to touch the warthog with its paw. I watched in disbelief, and could almost picture the puzzled expression on the leopard's face as time ticked by with no reaction from the warthog.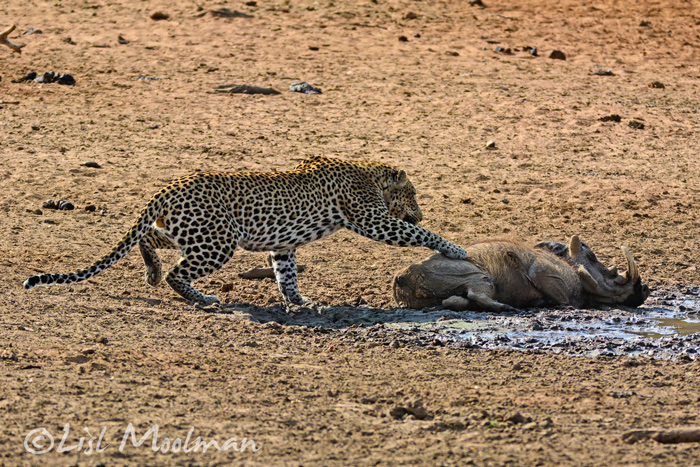 Two seconds later, the warthog looked back and chaos ensued. The pig tried to escape. Unfortunately he didn't stand a chance, especially as he was already probably weakened by his wound.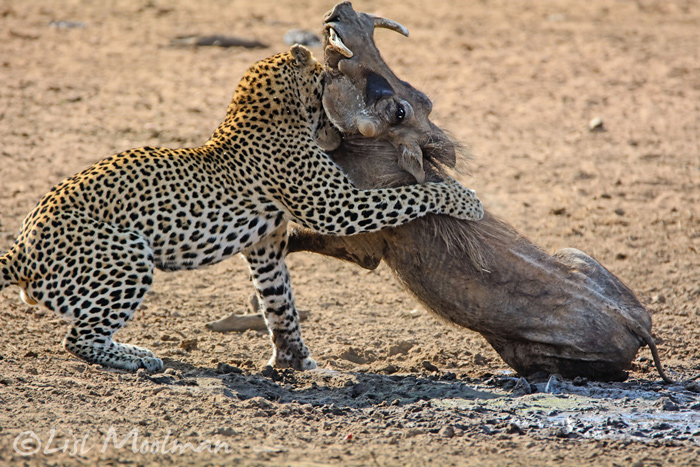 The leopard got a firm grip on the boar and toppled it over so that it could get to its neck.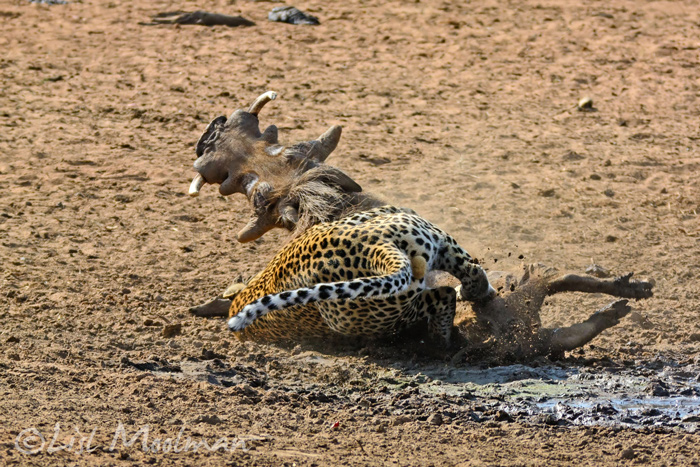 The warthog tried in vain to escape but he didn't have any luck.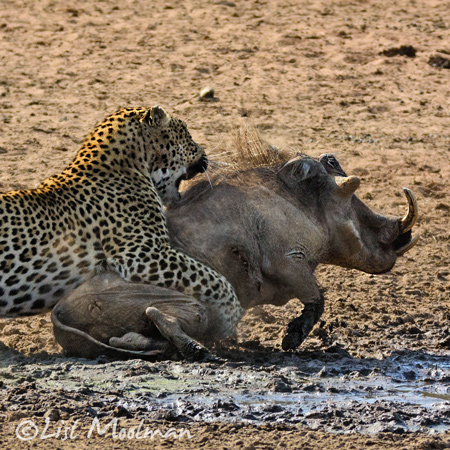 A passing impala witnessed the warthog's last moments.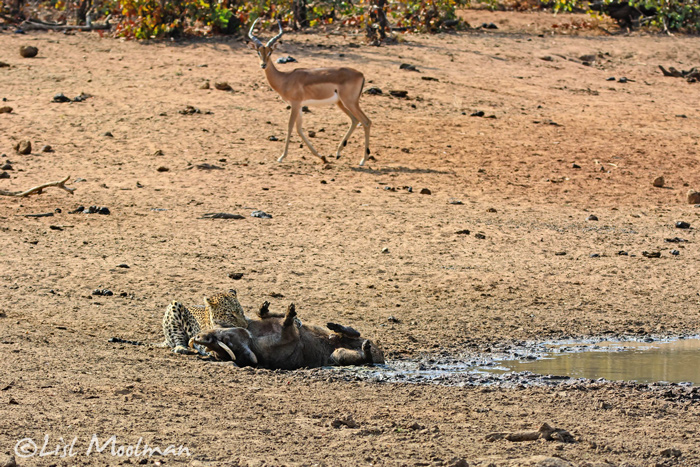 And then an audible sigh of relief was in order as, although it's just part of nature, it's difficult for me to witness such an event. The whole episode lasted 10 minutes from the moment that the leopard touched the pig until it released its grip on the lifeless body.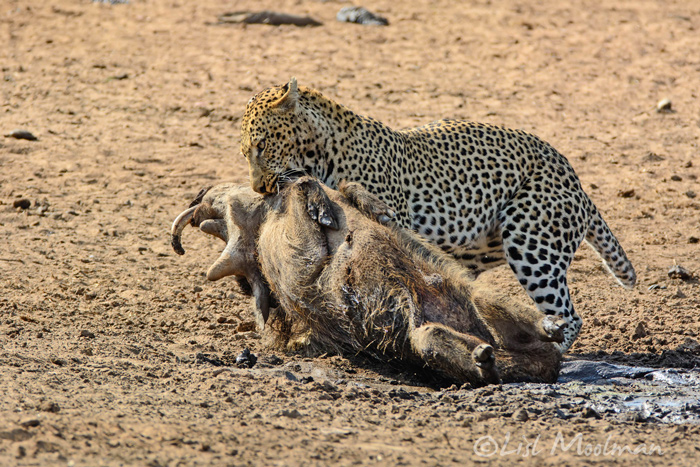 The tired leopard then started dragging the huge warthog out of sight. However, it was so heavy that it had to rest every couple of seconds to gain strength and catch its breath again.