Written by Sarah Addison
As part of our four-month trip around Africa, we decided to spend some of our time volunteering with the International Anti-Poaching Foundation (IAPF) based in Victoria Falls, Zimbabwe, not only support the cause, but in hopes we would also have a unique and unforgettable experience.
The IAPF was founded by ex-Australian special forces soldier, Damien Mander, in an effort to protect and conserve the endangered African rhino, and after seeing him speak at the Perth Zoo a year prior, we decided to lock in a month with IAPF as part of our trip.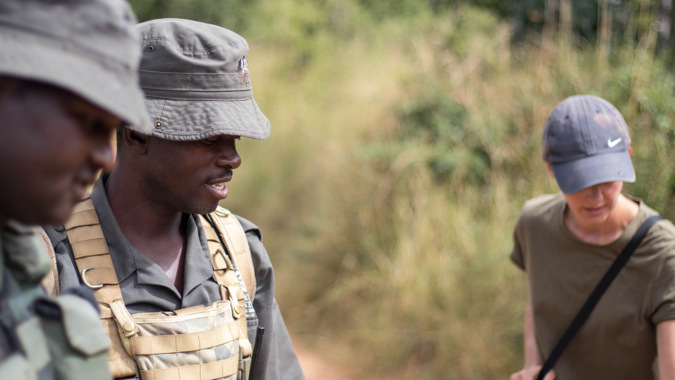 We spent our days working closely with the IAPF rangers patrolling the reserve, slashing grass, sweeping for snares, painting, installing and checking camera traps, collecting firewood, distributing water and food supplies to the various ranger camps and anything else they needed.
In the evenings we camped out with the rangers within the reserve which often meant we woke to the sounds of the resident buffalo chewing grass behind our tents or the calling of lions who were moving about at night.
One night (early in on our stay) we decided to brave the darkness and walk to the ablution block with our head torches, but after running into two sets of buffalo eyes reflecting back at us only metres away we decided night toilet runs were probably no longer an option!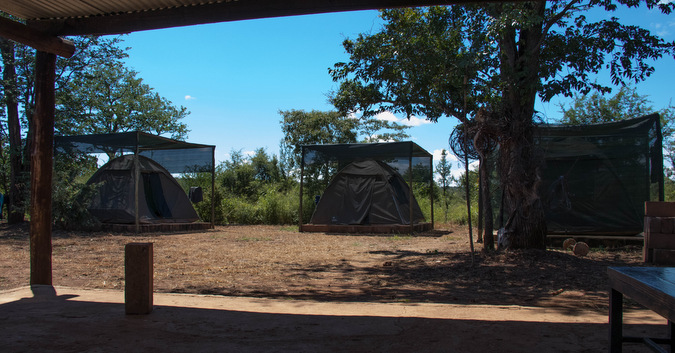 During foot patrols we were surrounded by wildlife and learnt so much about the bush, the animals, and tracking from the rangers. The vegetation was exceptionally thick and on one of the foot patrols we walked right into a large herd of buffalo without realising. Watching the buffalo run through the bush around us was another moment we won't soon forget!
The best part of our time at IAPF was getting to know the anti-poaching rangers. These guys relentlessly patrol and protect the reserve and its inhabitants (primarily the black rhino) day in and day out and were always ready to go no matter the time of day or night. We joined the rangers for various activities including a drill in tracking and arresting potential poaches on the reserves.
For this drill we took off into the bush as fictitious poaches with three other volunteers and two rangers. After walking for 15 minutes or so, in extremely dense vegetation, we waited to see if the rangers could track us down. Within minutes they had traced our steps and captured us – an amazing display of their talents!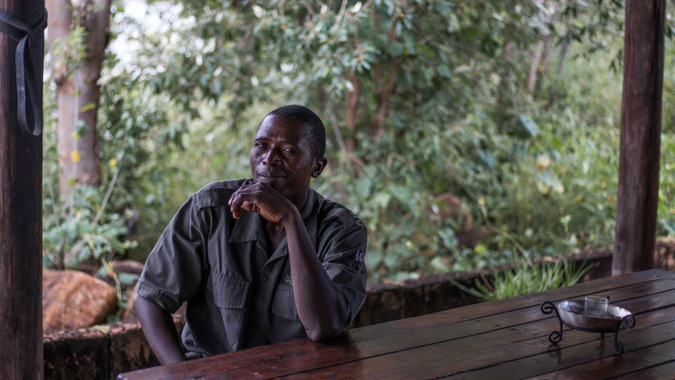 Late one evening before heading to bed news came through that potential poaches were on the reserve and like lightning all rangers were dispatched. We got our gear on and joined the vehicle patrol team. It was an exciting, slightly scary evening which ended with us silently parked in by a herd of buffalo. The rangers on foot quietly manoeuvred their way through the buffalo herd to join us and told us of a very close encounter they had with a male lion they had stumbled across moments earlier.
No poachers were caught that evening but because the team dispatched so quickly and diligently, all rhinos were safe. Despite the risks associated with night patrols these guys do not think twice before heading out.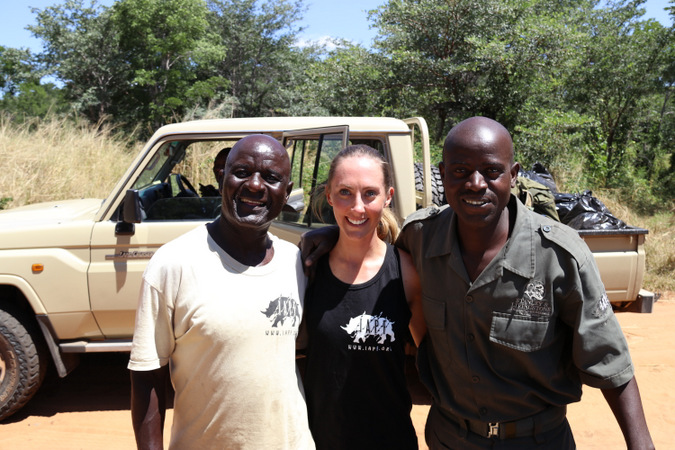 When researching volunteer options for this part of our trip we were very conscious about only committing to genuine organisations. This can be a difficult thing in a world where 'volunteer' often means 'revenue' and although we did pay for our time at IAPF, funding from the program provides the majority of the financial support required to sustain the whole operation.
We were fed three meals a day, provided with a tent and our own walking guide (Leon Varley) for our entire stay and after the month there we could clearly see the rangers and managers on the reserve are incredibly committed to the conservation of the African rhino.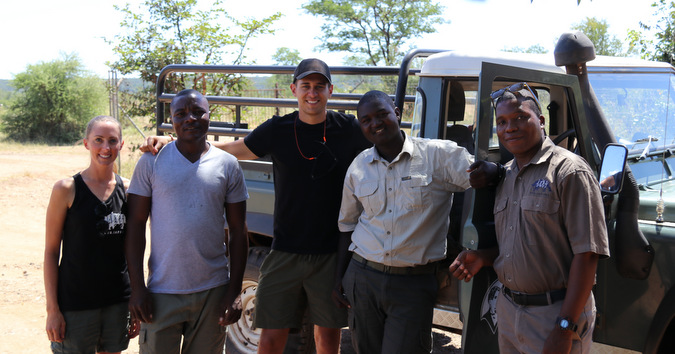 We would recommend the IAPF's Green Army volunteer program to anyone who is looking for a genuine experience in the African bush, no matter your age, gender, occupation or physique, IAPF can use you. Just have an open mind and be ready to rough it a little! Though if you're afraid of spiders or snakes, then I would probably rethink it…