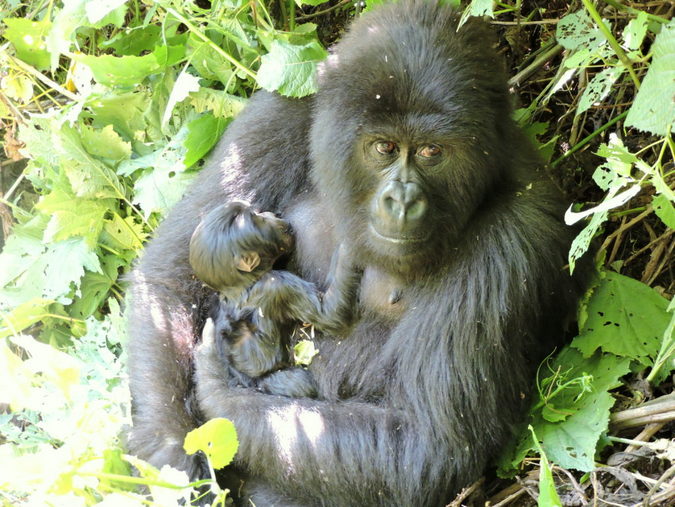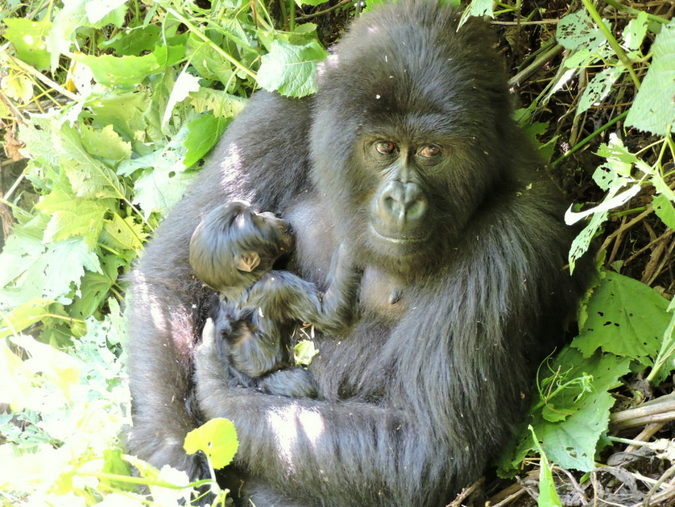 Sourced from third-party site: Virunga National Park
Virunga National Park has welcomed the good news that two new mountain gorillas have been born in the park, bringing a total of nine new gorilla births this year. According to a statement on Virunga National Park's website, the births came from two different gorilla groups.
The 19-year-old Kayenga from the Bageni group gave birth to a boy. This is her third child and the group now has 30 members. In the Humba group, 8-year-old Anangana gave birth to her first baby – a girl. The Humba group now has 11 members.
Virunga National Park in the DR Congo is famous for its endangered mountain gorillas, and over the last decade they have played an important role in increasing the overall population which now stands at an estimated 1,004 individuals after results were revealed in the latest population survey of mountain gorillas.
"In what has been a challenging year for Virunga, the health of the Park's mountain gorillas is testament to the contribution our rangers have made to the conservation of the species," the park said in their statement.
Virunga is Africa's oldest nature reserve and a UNESCO World Heritage Site, situated in one of the most restive areas of the DR Congo where it has been deeply affected by the country's political climate. Earlier this year, five park rangers and a driver were killed, and in May the park closed its gates to visitors until 2019 after three people, including two British visitors, were abducted and a ranger was killed.