Unless you're a safari guide, chances are you don't get to escape to the bush as often as you'd like to.
Unfortunately for the rest of us, it doesn't look like a 2-day work week and a 5-day weekend will ever become the way of life in this millennium, so we're often stuck behind our computer screens, dreaming of being in the bush.
For those moments when you just can't get out of the office and into a game vehicle, Robin Pope Safaris launched a YouTube video series: Safari Diaries. Every Monday, a new 60-second video is released and takes you on a virtual safari through the Zambian, Zimbabwean and Malawian wilderness.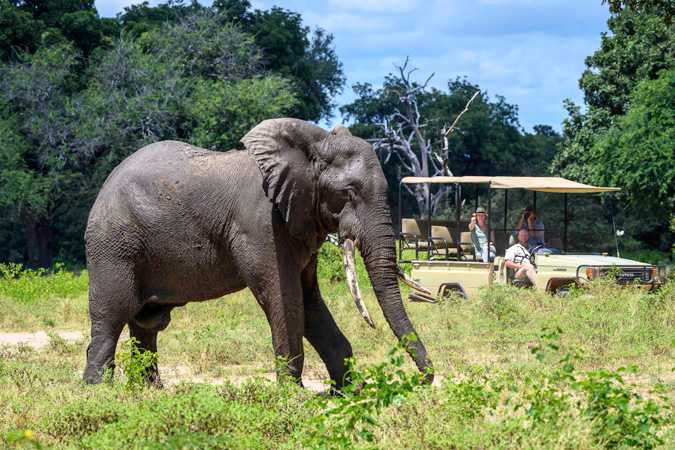 Real, powerful and rare African safari moments are shared and within arm's reach when the bush craving can no longer be ignored. No flights, suitcases or leave days required. All you need is access to the Internet and 60 seconds.
If you haven't yet subscribed to Robin Pope Safaris' YouTube channel for your weekly 60-second escape to Africa, here's what you missed so far:
Important note: New episodes go live on Monday mornings and are best enjoyed with a cup of coffee in hand before attending to office emails.
♦ Episode 1: Leopards in Love
A female leopard knows exactly how to seduce the Luangwa's resident male. 
♦ Episode 2: Hunter in the Grass
A family of unsuspecting warthogs walks straight into a lion ambush.
♦ Episode 3: As White as Snow
A snowy white baboon raises a few questions about Mother Nature.  
♦ Episode 4: Meet the Neighbours
A pack of spotted dogs meet up with the neighbourhood thieves.
♦ Episode 5: Risky Sundowner
The river is a dangerous meeting place for two apex predators.
We don't want to give it all away, but you can expect to see a clash between the most dangerous animal in Africa and a pack of wild dog pups that clearly just want to have fun in the upcoming episodes.
Don't forget, new videos are shared every Monday. Subscribe to the Robin Pope Safaris channel and never miss your 60 seconds escape to Africa!