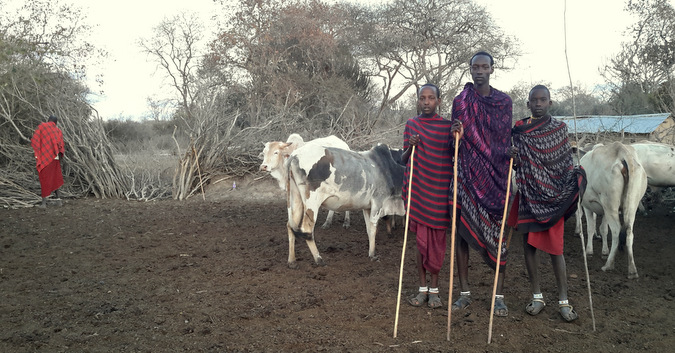 Comment from the editors: For the Maasai people, cattle are considered extremely valuable and form an intrinsic part of their daily lives. Their cattle are at the centre of everything, providing them with food and materials, as well as playing an important role in their rituals and representing their wealth and status. For those of us living in urban areas, it is important to understand the Maasai culture, where the need to protect and care for their cattle is paramount.
Stephanie, who is married to a Maasai warrior, recently shared with us her own unique insight and thoughts about the Maasai, their cattle, and the effects of overgrazing and overpopulation. Here, she tells us more about how the Maasai protect their cattle and why: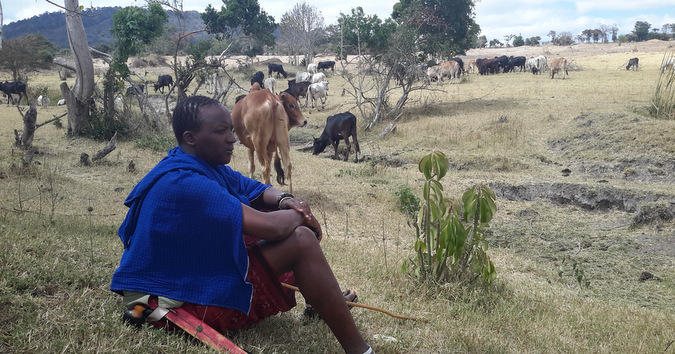 The Maasai are pastoralists whose lives evolve around their cattle, which are not only food for them but also their only form of income and their measurement of wealth.
The importance of their livestock is mirrored in the way their homestead (kraal) is constructed, with the cattle enclosure (boma) positioned in the centre of it. The boma is made out of tree branches arranged so that they form a round enclosure and adorned with at least two entry and exit gates.
Bomas vary in size, depending on the number of cattle they hold. Ours is quite large, being big enough to hold at least 500 cattle.
Traditionally, Maasai live in remote place alongside the local wildlife and it is a necessity for them to protect their livestock from predators. In the past, attacks were common, but nowadays wildlife is declining and attacks by lion, leopard, hyena or wild dogs have become rare.
In the six years that I have lived with the Maasai, we have had two lion attacks and more than a dozen hyena attacks.
Lions usually prey on cattle, not at night when they are fenced in and guarded by dogs, but in the afternoon when cattle are out grazing, overseen by warriors. Hyenas attack at night and go for prey more their size: goats and sheep. Two years ago, a hyena broke into our goat enclosure and killed four of our sheep.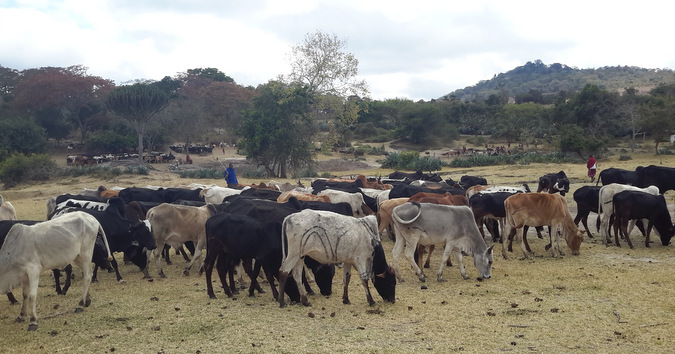 In contrast to Maasai communities living close to famous game areas like Serengeti National Park or Ngorongoro Crater, Maasai homesteads in the Maasai Steppe of Tanzania have no means of claiming compensation for livestock lost in a predator attack.
Traditional retaliation, in the form of warriors hunting and killing lions and hyenas after an attack, is not commonly applied anymore.
Despite the difficulties the Maasai face these days for trying to maintain their traditional way of life, they have yet to embrace the idea of opening their homes to cultural tourism programs as a means of generating an alternative income. This again is particularly true for Maasai living in the most remote corners of Kenya and Tanzania.
See below a video of our cows coming home after a day out grazing and being driven into the boma for the night.