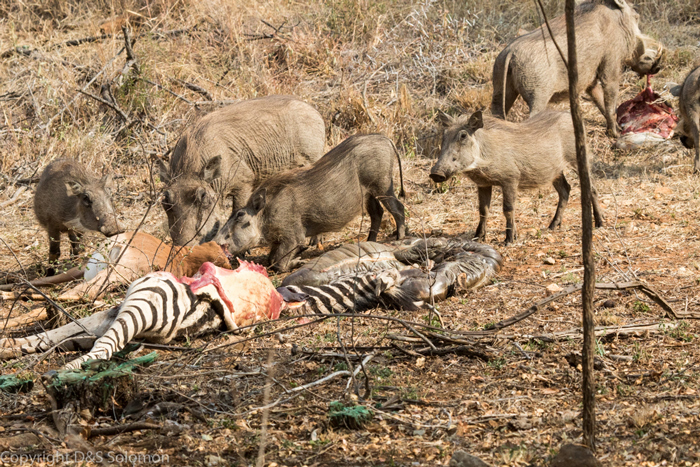 Written by Derek Solomon
In late July 2015 several animals died from lack of grazing in a small wildlife reserve to the north of where we live on the edge of Kruger National Park in Hoedspruit, South Africa. The carcasses of  a young zebra and an adult impala were taken to the local veterinarian for testing, and once declared disease free, we offered to have them placed in front of our deck so that we could observe and photograph/film all activities. The zebra carcass was opened up to allow easy access, and by late afternoon several vultures had appeared in the surrounding trees.
Early the next morning there were around 100 vultures present but none had come down to the carcasses. Various small mammals including a black-backed jackal and a slender mongoose came to investigate and do some quick, rather nervous feeding.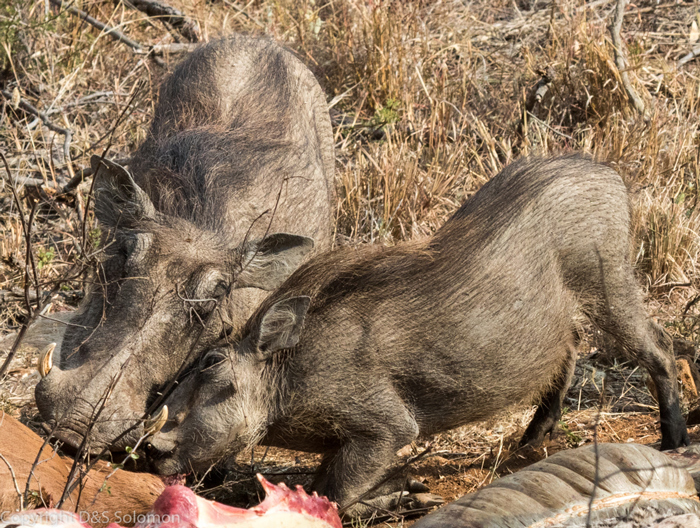 Then a warthog family arrived and immediately tucked in, ripping off chunks of meat as they fed. They remained for nearly an hour, then slowly the more adventurous vultures descended to the ground, tentatively approaching while the warthogs were feeding. Once the first vulture took a bite, the rest poured to the ground and within 30 minutes both carcasses had been stripped of meat.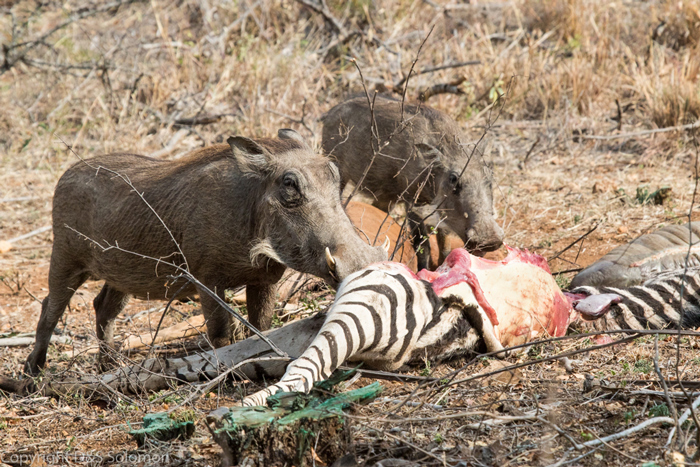 Various warthog individuals and family groups came to investigate the remains during the day, some nibbling at the bones, others simply looking and then moving off.
Over the weeks the original warthog family returned at regular intervals to chew on the bones, now completely dried out.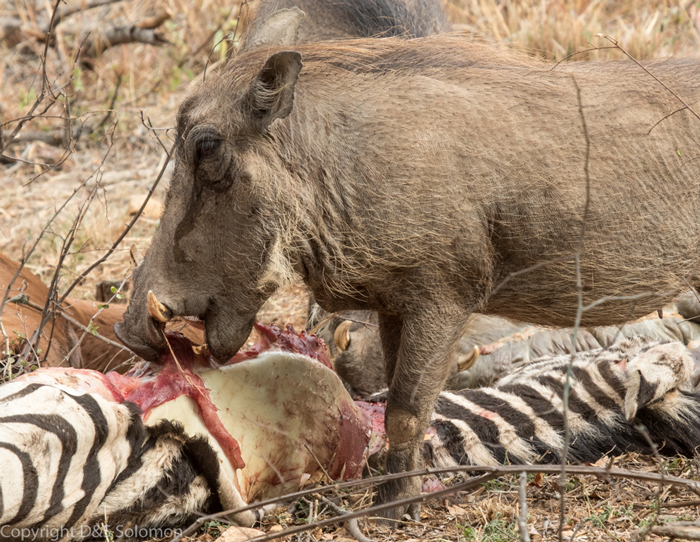 There were still a few bones remaining even in early December, and every now and then the warthogs came round to chew again, competing with several giraffe who also made use of the bones to supplement their calcium requirements.
Watch this video of them feasting:
httpv://youtu.be/jvn19_XEzSE