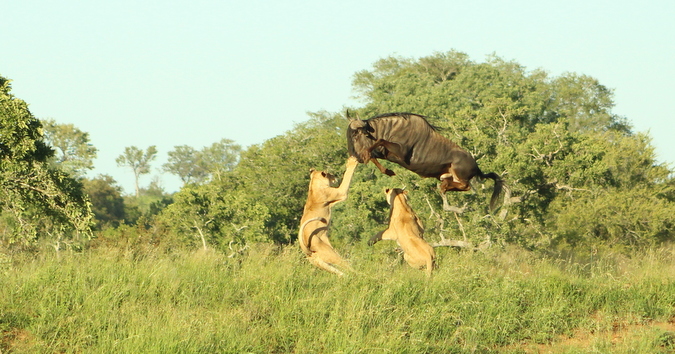 Written, and photographs, by Bonga Njajula
I am fortunate enough to be the Head Guide of Rhino Post Safari Lodge in the Kruger National Park and am often blessed with amazing sightings, but this just has to one of the most incredible moments I have had the pleasure of witnessing.
On the morning of 20th February 2019 our guide Greg called in the location of the Mantimahle lion pride near Joneses Dam, but later lost visual. I decided to investigate and relocated them on the dam wall.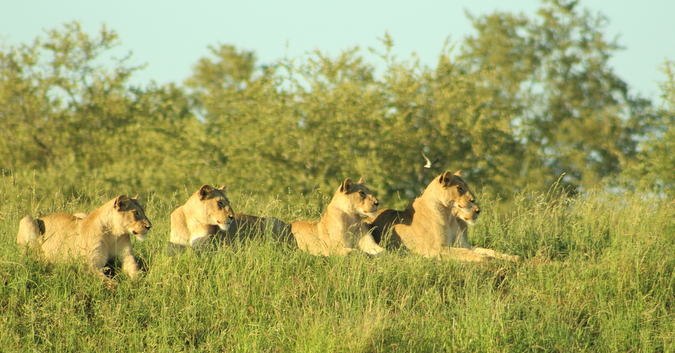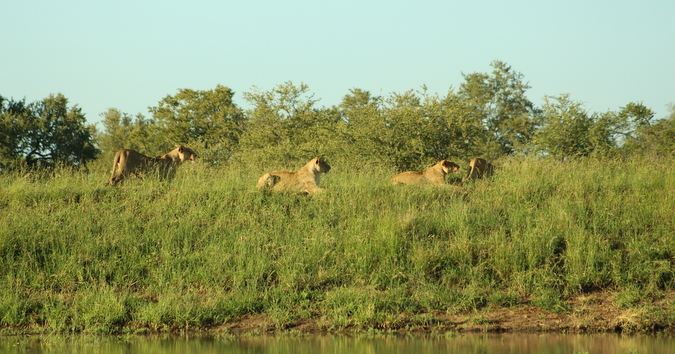 After a few minutes of watching the six lionesses, my guests and I noticed that something had caught the pride's attention. The lionesses quickly went into hunt mode after catching sight of a male blue wildebeest.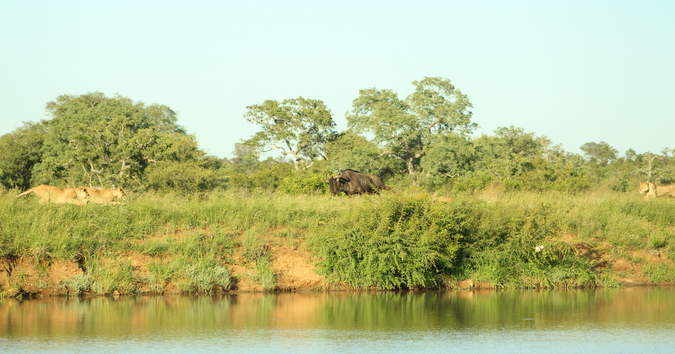 The wildebeest was unaware of the lions and started to walk along a game path towards the water. The lionesses split up and I lost sight of five of the females as they ducked behind the dam wall.
One of the females had positioned herself out of sight near the water as well.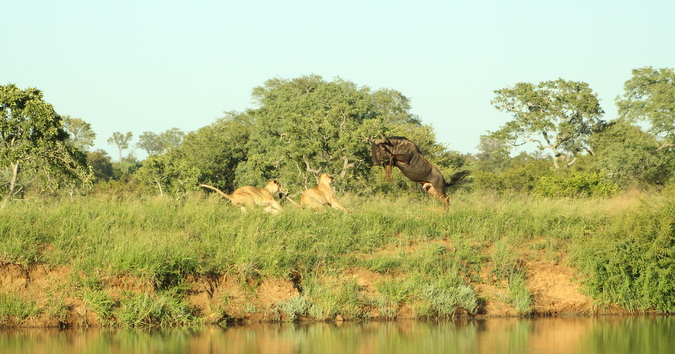 A couple of minutes later the wildebeest caught sight of the single lioness and the drama unfolded before our eyes as she chased the wildebeest towards the rest of the pride.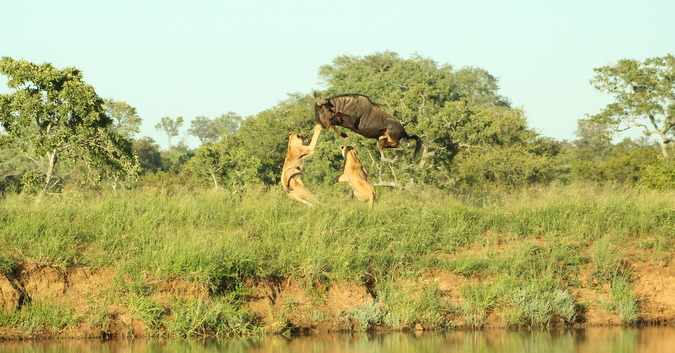 This is when the wildebeest managed to jump over two females and in the process kicked one of them in the head!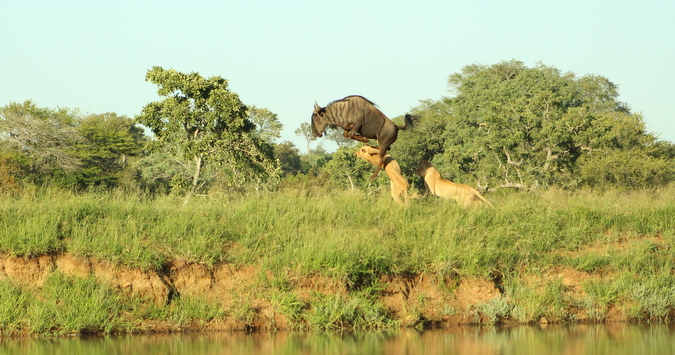 The wildebeest then headed into the water and crossed the dam with the lionesses choosing to avoid the water and go around instead.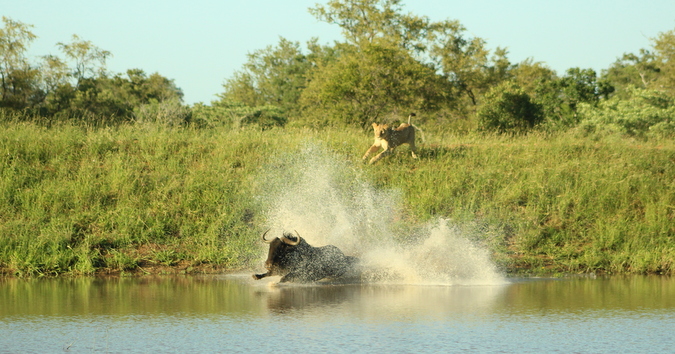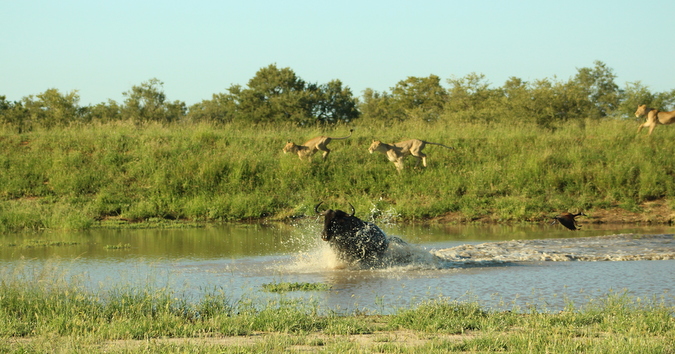 This gave the wildebeest a slight lead and in the end led to a victory, and a defeat for the lions.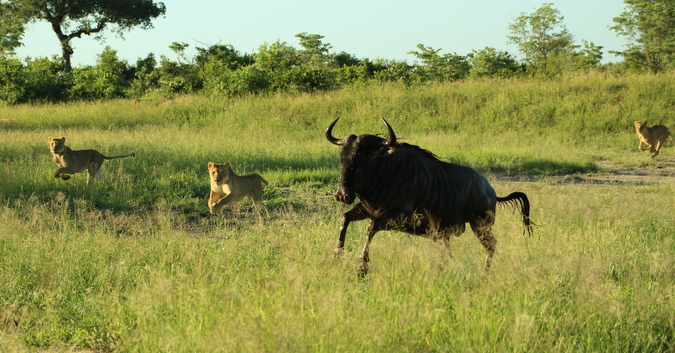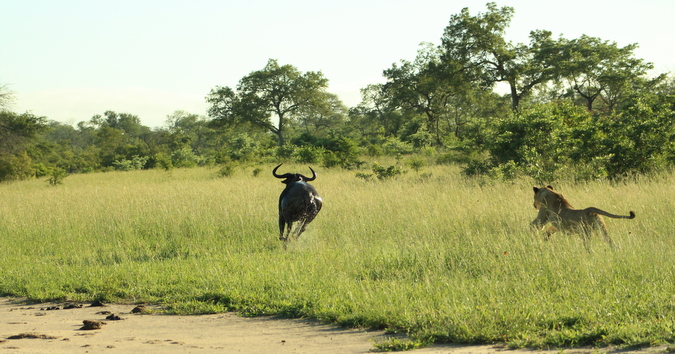 Watch the video of this epic sighting below (© Laura Hughes)
httpv://youtu.be/hAnqd42czjU