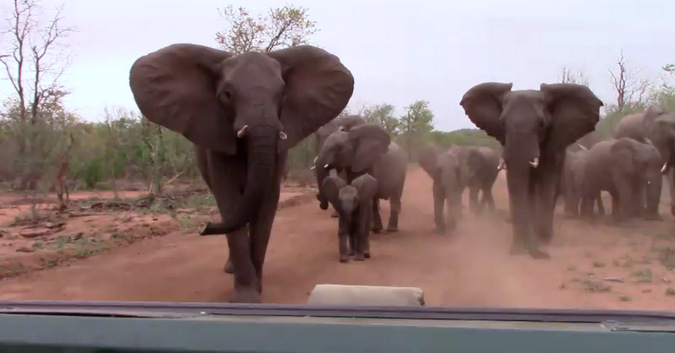 Written by Frank de Beer
An unforgettable experience happened while I was driving my guests through the newly opened Maseke Game Reserve – a reserve which is now part of Balule Parsons in the Greater Kruger National Park, South Africa. The area is thick with vegetation, which makes it quite an attractive location for large elephant herds…
It was on one particularly windy morning when we were out on a game drive, having just come from watching lions being chased by a young elephant bull. We rounded a bend in the road and came face to face with an elephant breeding herd!
It took some guts, but I stood my ground (as I was taught), calmly talking to the herd. The elephants were clearly nervous as the scent of lions was still wafting in the air.
The adults made sure to protect the young calves by placing them in the middle of the herd, as shown in the video below. It was truly an unforgettable experience for myself and my guests!