During a recent dive in Marsa Alam (Egypt), travel client and contributor Bernat Garrigos struck gold when he found and managed to video a fully grown dugong calmly feasting on sea grass at about 16m underwater.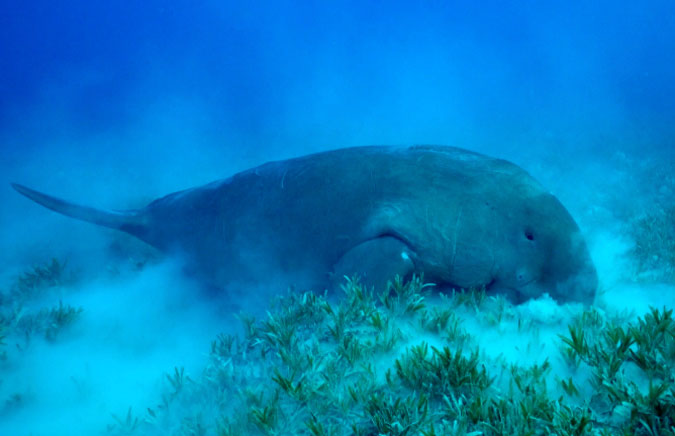 Bernat and his fellow divers had spent two days looking for this individual in a well know submarine cove, covered by lily white coral sand, awesome coral reefs and the juiciest sea grass.
As the last day wound down, the arcing back of a dugong was spotted breaking the surface, no doubt emerging for a breather. Without hesitation, all the divers geared up and jumped off the boat in search of a closer look at this near mythical marine creature. Cunningly, the dugong managed to shake off the hordes – and after 50 fruitless minutes of looking for it, the search was called off.
httpv://youtu.be/oqPpxTJIvqM
While returning to the boat, the dugong made a second "appearance", this time in front of everyone and right next to the boat. It then settled on the bottom and placidly started to graze to its heart content, without a worry in the world – as Bernat and co. gathered about to watch, observe, absorb, film and photograph this incredible creature.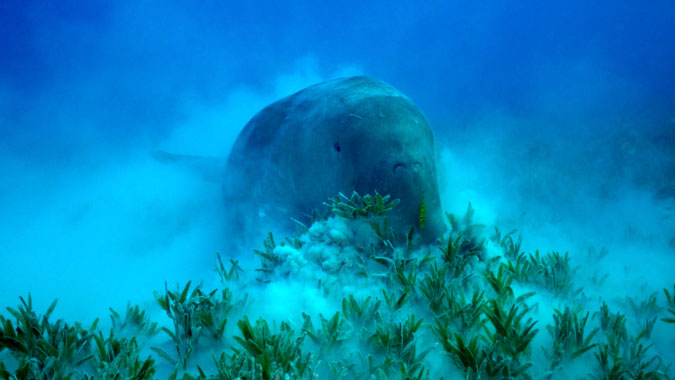 After a long day, oxygen reserves were dwindling and slowly but surely, one diver after the other bailed and returned back to surface. Bernat however, managed to scrape every last molecule of oxygen in his tanks, all the while keeping a steady hand and his camera rolling.
After a few surfacings to breathe, he moved on and it was uncanny to watch the dugong merge, melt and vanish into the deep blue, as miraculously as he appeared…it mystically disappeared.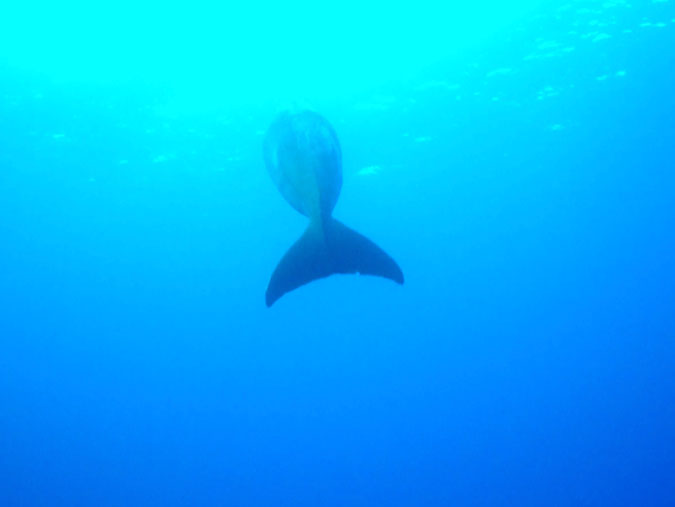 Dugongs are considered vulnerable to extinction (IUCN), and trade of any its derived products is limited by CITES.  Despite these measures accidental by catch in demersal fishing activities are still taking its toll on population numbers. Further habitat degradation and illegal hunting pile on the pressure on its delicate existence. They live long lives (70yrs or more) and are very slow breeders.  The odds are truly against them, and with its current worldwide population as fragmented and threatened as it is, many populations worldwide are believed to be extremely close to extinction.