Written by Karina Lievanos, video supplied by Silvia Lievanos
We get an up close and personal account of an elephant who got a little too close for comfort in the Kruger National Park in South Africa: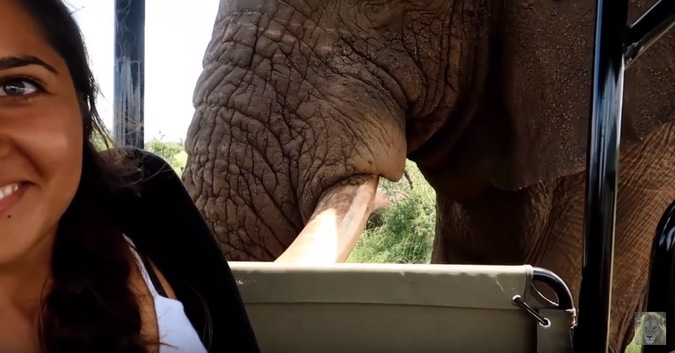 "We had been parked for about 10 minutes in the same place as there were elephants blocking the road. We didn't do anything to catch the elephant's attention, he just simply started walking towards the vehicle, brushing the side as he went by.
Nothing specifically happened before or after besides what is in the video – I guess he just wanted to show us who was boss.
I usually wish that I could see elephants from up close, but after this experience I must say that I was scared. But still, it was an amazing experience!"
https://youtube.com/watch?v=eBlegLszPLY