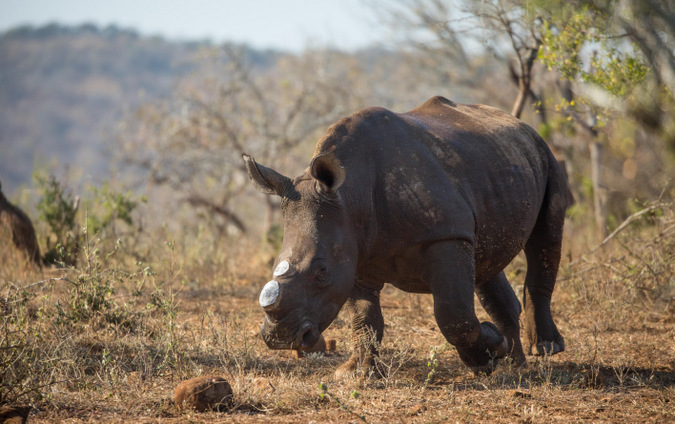 Press release compiled by Nicola Gerrard of loveAfrica Marketing for Project Rhino
Project Rhino, an association of like-minded organisations established in 2011 that facilitates vital rhino conservation interventions, is making a national and international call for funding to have approximately 200 rhino de-horned in KwaZulu-Natal, South Africa over the next year. De-horning is seen as a temporary measure to prevent the killing of a rhino for its horn by poachers. It is an ongoing process, as the horn regrows after removal.
The province has lost close on 200 rhino this year, compared to 162 rhino in 2016. While these figures are alarming, the de-horning intervention has achieved positive results over the last two years since it was initiated in a many of the private reserves in KZN. For five years since 2011, the rhinos poached on private reserves made up 24% of the total lost in the provinces. Since de-horning started, this number has dropped to an average of 4.5% over the past two years.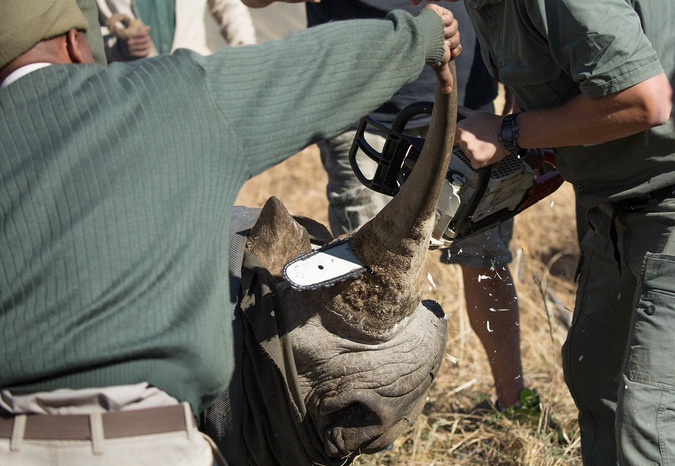 "Although by no means a silver bullet, the de-horning efforts of rhino have proved a very effective tool in deflecting poachers. We recognise this is not necessarily a tool that can be applied to all reserves such as those with big populations and therefore unable to deploy such a strategy, but on the smaller reserves, it can prove effective. The reserves with larger populations, however, will require our full and ongoing support as they may take the brunt of this deflection strategy," said Dr. Simon Morgan, Director of WildlifeACT and Project Rhino Founder member.
The de-horning process is conducted by an experienced wildlife veterinarian and a team of specialists whereby the rhino is sedated, and the horn is removed and shaped to take off as much horn material as possible in a quick and painless procedure. Chris Galliers, Project Rhino co-ordinator, said that "Our member reserves, who are made up of private, community and state owned reserves, have communicated to Project Rhino that one of their greatest needs is to de-horn all their rhino and to continue to maintain the horns as short as possible".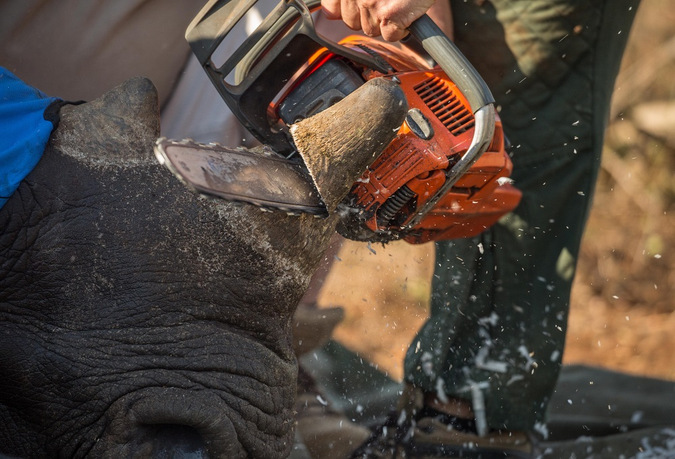 Project Rhino has conducted 25 horn removals on rhino from KZN reserves since June this year, costing a total of R200,000. The organisation is now faced with overwhelming requests to conduct over 200 horn removals in KZN which will cost approximately R1.6 million. At an average of R7,000-8,000 per rhino, the costs quickly add up and have been further exacerbated by other budget demands and budget cuts to many Rhino Reserves.
One of the ways to achieve this is to offer both local and international members of the public, a chance to be directly involved in this critical conservation work. The payment towards this experience will contribute directly to a current and vital conservation intervention. Project Rhino wants to encourage everyone, from individuals to large corporate businesses, to get involved in this project and join in the fundraising efforts, noting the benefit of issuing tax deductible 18a certificates on every donation made.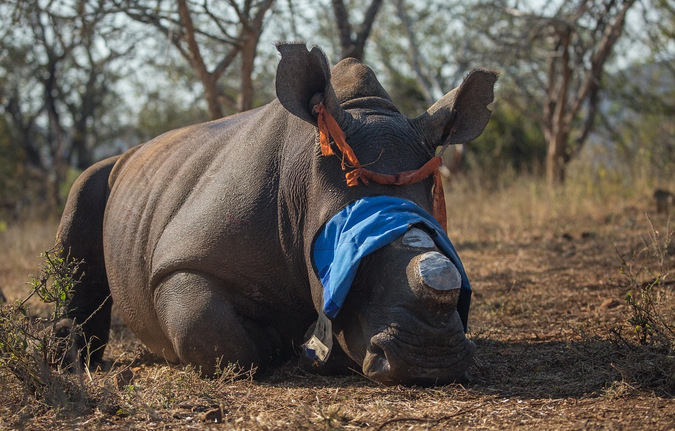 "Wildlands and Somkhanda have made the decision to de-horn its rhino and found it to be very effective in devaluing the horn and increasing the risk to poachers. It is not something we like to do but we have taken this proactive stance as a temporary measure which gives us more time to work on other important systems that are used to protect our rhino," said Dave Gilroy, strategic manager – conservation at Wildlands Conservation Trust.
Watch this short video below to find out more about de-horning: