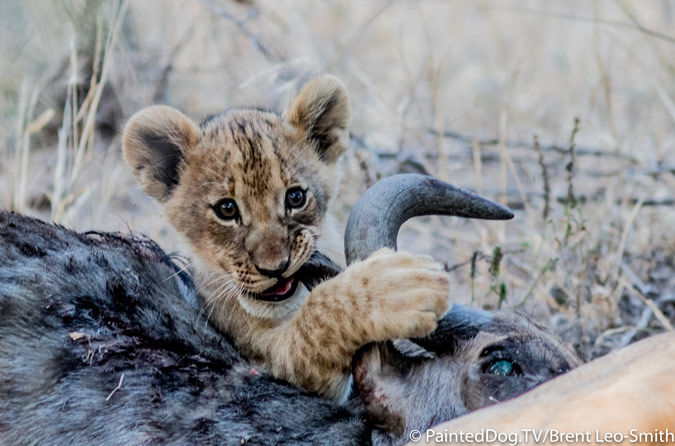 The tiny lion cub named Bucket that left her mother at the tender age of five weeks to follow the pride males, and endured 10 days with no mother's milk before rejoining her mom, is alive and well.
This has been confirmed by filmmakers Brent Leo-Smith and Wium Dornbrack of Painted Dog TV, whose latest video update of the Bucket saga appears at the end of this post. Brent and Wium have been following Bucket and her pride as they claim back lion territory after being reintroduced as part of a lion meta-population management program.
This drama has been playing itself out in Rietspruit Nature Reserve near the bushveld town of Hoedspruit and the Kruger National Park, with residents of Leadwood Big Game Estate (a private residential estate inside the reserve) having the best seats in the house.