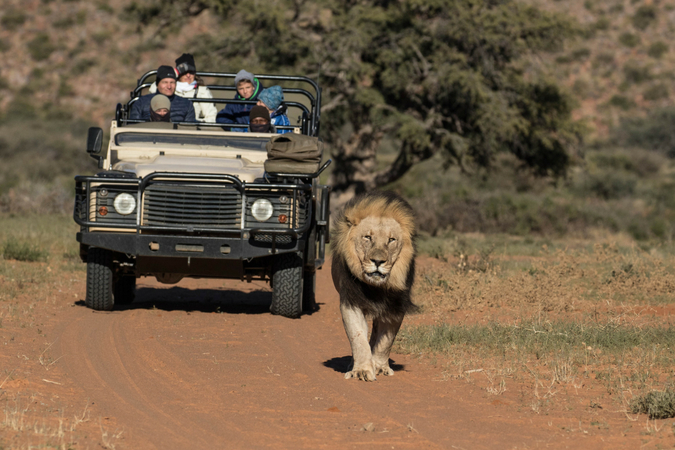 Written by Dylan Smith, Tswalu Conservation Manager 
The lions in the Kalahari, including Tswalu Kalahari Private Game Reserve, are known as black-maned lions. The Kalahari lions are known for their majestic size and beautiful manes, although they are actually the same species as other lions found across Africa. The contrast between their tawny coloured bodies and their black manes is striking and gives them a very regal look.
Here are 5 things you didn't know about black-maned lions:
1. The darker the mane, the more attractive the male is to lionesses.
2. Male lions with darker manes tend to have higher levels of testosterone.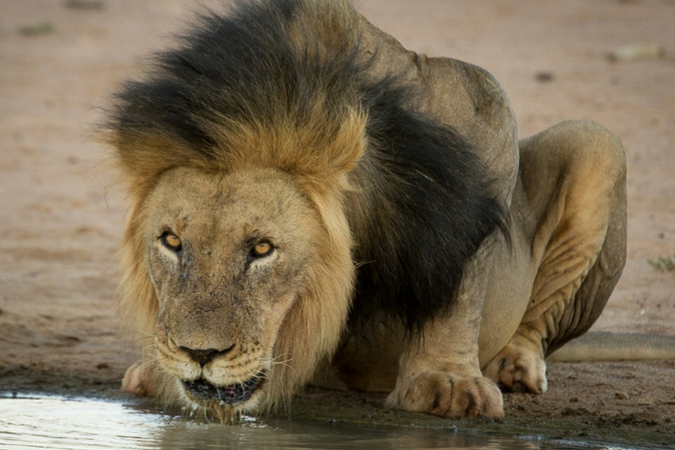 3. Research has indicated that in populations where both dark and lighter-maned males occur, the darker-maned males have a higher chance of surviving injuries.
4. According to some evidence, cubs born to females sired by dark-maned males tend to have a higher chance of survival compared to their siblings from light-maned males.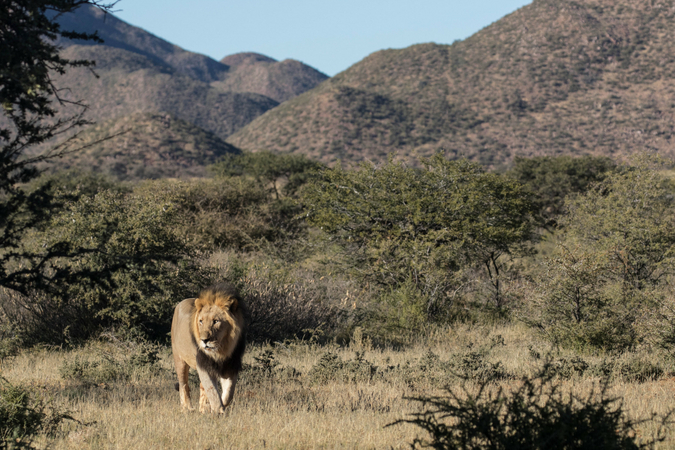 5. Mane colour appears to be linked to the health of an individual – the darker the mane the healthier the individual.
Watch a video of lion cubs playing with dad, filmed by private guide Kosie Lategan