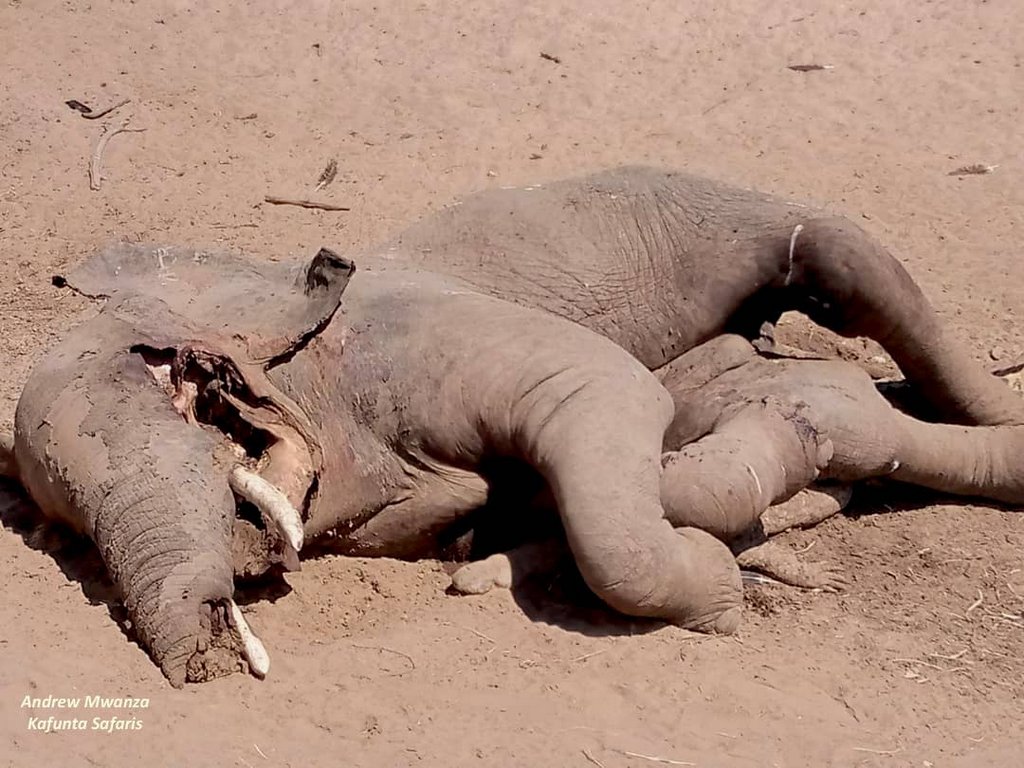 On 8 October, Kafunta Safaris' guide Andrew Mwanza was on a game-viewing activity with his guests staying at Island Bush Camp in the southwest sector of South Luangwa National Park in Zambia. Andrew was accompanied by an armed scout, Peter Chisenga, from the Department of National Park and Wildlife (DNPW Zambia) who is always joining our bush walks. They came across a carcass of an elephant which was being scavenged by hyenas. It would have been a while since the elephant had died, from what they could see.
A dead elephant is always a matter of concern for the park as it could have been the target of poachers. So both Andrew and Peter went to have a closer look to see what could have happened. That is when they noticed that a dead crocodile was underneath the elephant, apparently squashed.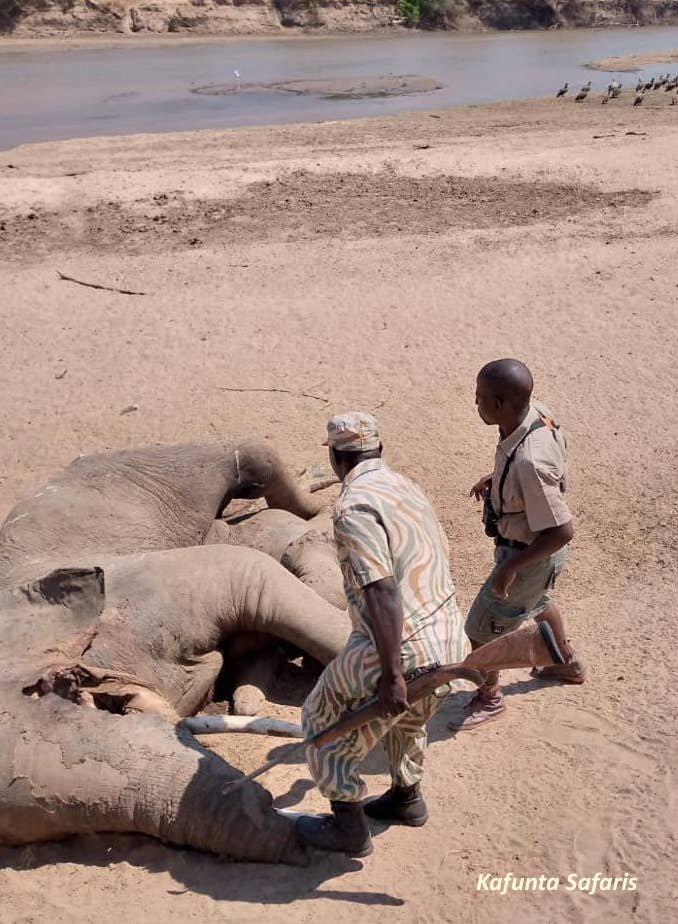 Sadly, finding dead elephants in the park is not uncommon (but not frequent), but finding a dead crocodile underneath the carcass is certainly a very strange story, opening doors to many interpretations! We will never know the true story behind it, as only one can guess what would have happened to both unfortunate animals.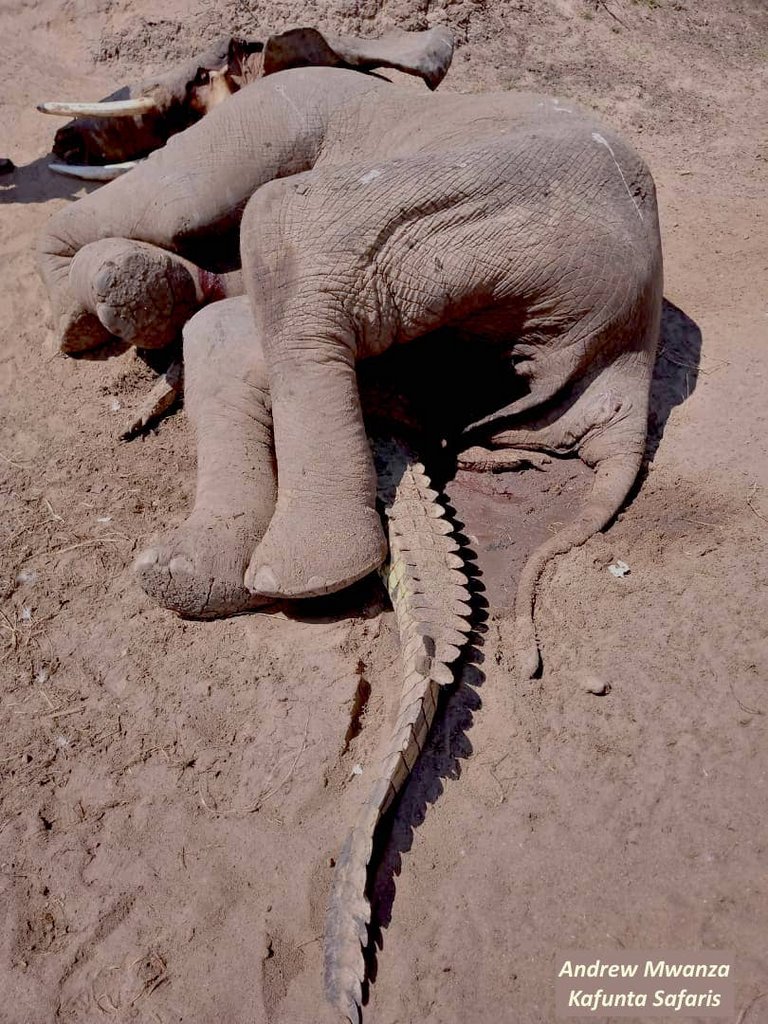 The dead elephant had to be reported to the DNPW and Conservation South Luangwa (CSL) to assess if the cause of death was human-related. The tusks were intact and had to be removed by the DNPW and moved to their storage facility. This is standard procedure as ivory cannot be left abandoned, or it would end up on the illegal market. CSL then conducted a metal detection search around the carcass, for possible bullet or snare but nothing was detected and the cause of death could therefore not be attributed to human action. The carcass was then left to hyenas and vultures.