Two lions were shot and killed last week in communal farmland west of Etosha National Park in Namibia. The lions attacked a cow at night, and were killed in retaliation.
One farmer that was tracking one of the lions (which was wounded) was attacked and bitten on the upper arm – he is recovering in hospital.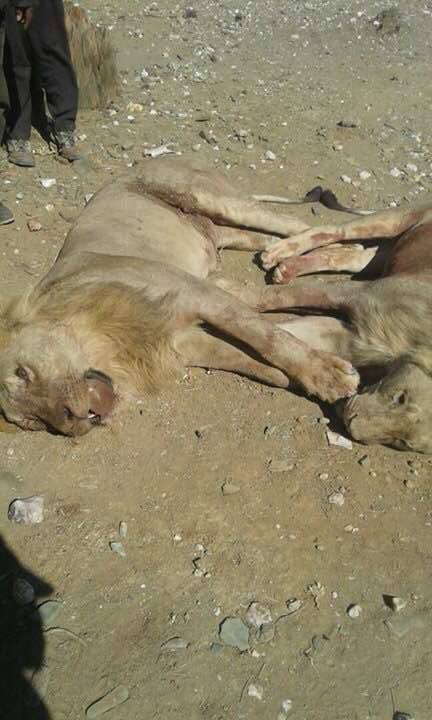 Description of the incident, by AfriCat North:
"In the early hours of Wednesday morning, the farmer heard his cattle become restless and the typical sounds of an animal in pain – he fired a shot(s) in the general direction, wounding one lion; the other two ran for a range of hills further away, where one more lion was shot, the third disappearing into the hill-thickets. We suspect that the two males killed are part of at the group of newcomers to the area; once we have photographs of their whisker-spot patterns, we shall be able to establish their identity."
Human-wildlife conflict in Namibia has reached new heights in recent years, and numerous lions have been killed. It is thought that the drought conditions have contributed to the situation.
Read Simon Espley's observations about why so many lions are being killed in Namibia.