Written by AWARE Trust Zimbabwe
On the 14th March, 2017, Aware Trust Zimbabwe received a call from Nick Murray from Vundu Camp and Parks and Wildlife Management Authority (PWMA), that there was an injured bull elephant near Vundu Camp in Mana Pools National Park, Zimbabwe.
This well-known bull elephant, Tusker, had been stationery for days with a visible swelling on one of his front legs.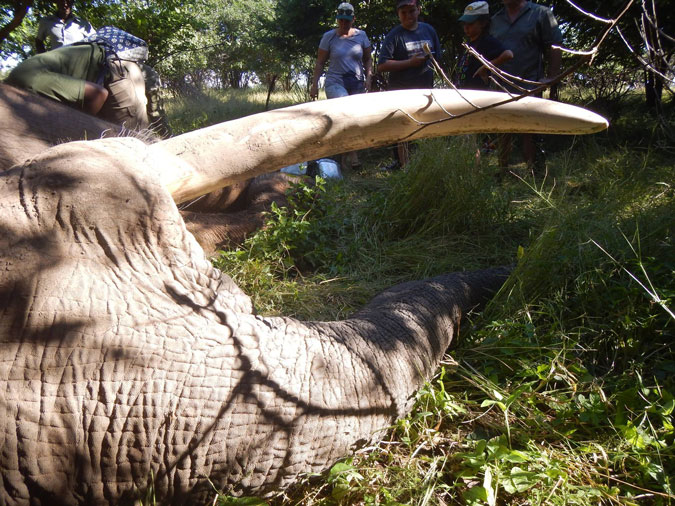 On the eve of the 15th March, it was made clear that Tusker needed our help, and at first light on the 16th we set out on our rescue mission. But it was not as straight forward as that, boats had had to be organised as the attempt to drive in was likely to take more than 10 hours due to bad road conditions.
After the five-hour drive north to Chirundu, over potholed and in some places downright dangerous road conditions, we boarded two boats for the one and a half-hour trip down river to Vundu Camp where we planned to operate from.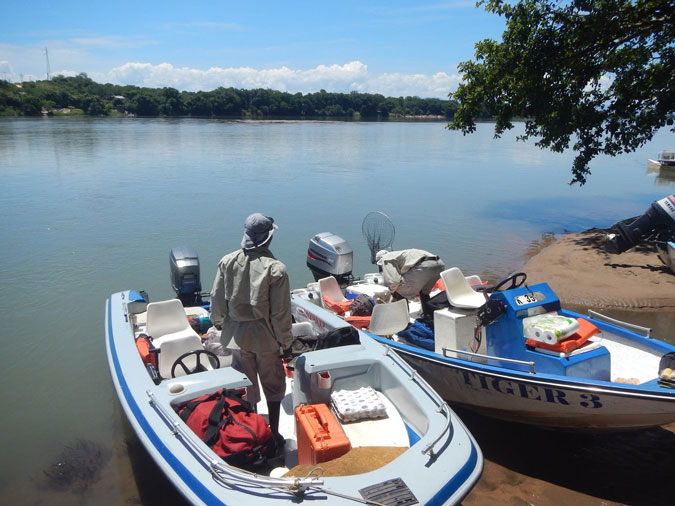 Upon arrival we moved quickly and offloaded all the equipment straight into the trucks without delay. We had one of the best trackers on board which enabled us to locate Tusker much quicker than it would have otherwise taken.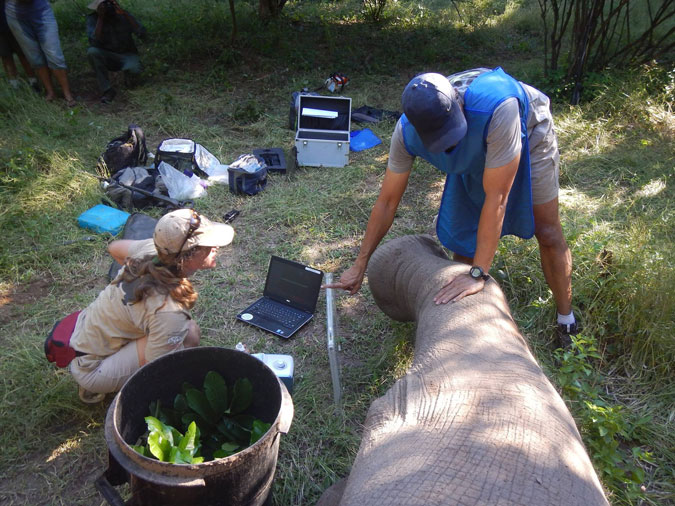 We managed to get a closer look at Tusker for an initial assessment and it was clear that there was some type of injury to the left front leg. We could not identify any visible wounds, such as from a snare or gunshot as we had first suspected, but we could tell that we would have to immobilise this huge bull to take a closer look.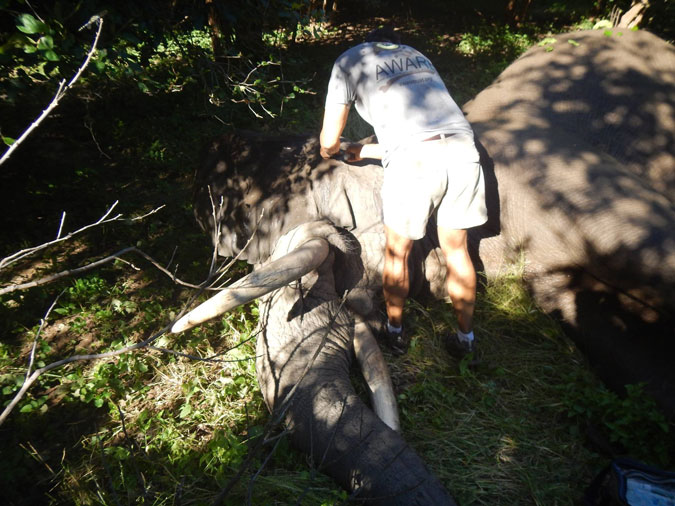 From the x-ray, it looked like he had a small hairline fracture in his ankle joint. Fortunately for Tusker, he was lucky this time around and his condition seemed to have occurred naturally.
After a large dose of antibiotics and constant monitoring, he should make a full recovery. Since then he has been spotted with still a bad limp, but at least the swelling has at last gone down.
A big thanks to organisations like AWARE and Vundu Camp and to all the people involved!