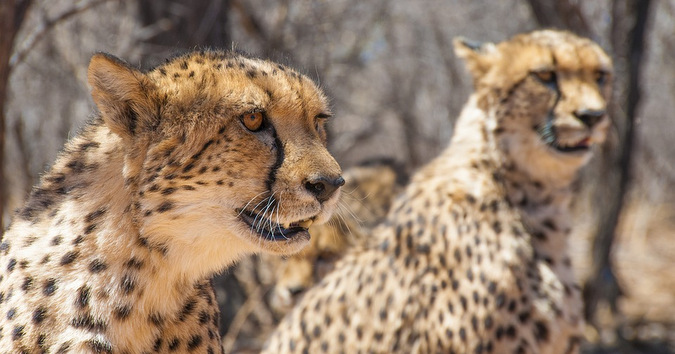 Sourced from third-party site: News24, written by Poloko Tau
The North West Parks Board has conservationists worried after it awarded a 25-year contract for the co-management of a state-owned game reserve to a company specialising in trophy hunting and stuffing animals.
The board's now-suspended chief executive Mothobi Mothobi allegedly signed the controversial contract in July, empowering a professional hunter's company, Wild West Safari, to co-manage Molopo Nature Reserve, which is situated along the Botswana border.
The allegations are contained in documents that include a letter to the provincial parks board from acting head of conservation Pieter Nel, as well as tender documents and the finalised contract.
In July, City Press reported that Mothobi had allegedly irregularly promoted his former girlfriend, spent almost R1m producing a 10-minute YouTube promotional video, and defied the State Security Agency's warning against appointing a foreign national to a key post.
The news about the contract surfaced barely a month after a parliamentary portfolio committee condemned the North West department of rural, environment and agricultural development's decision to donate R100m worth of game animals to farms owned by politically connected individuals.
The tender advertisement specified a four-year ­co-management contract, but the contract was awarded for 25 years instead.
Beyond that, parks board officials told City Press they were worried that the contract may commercialise the Molopo Nature Reserve and compromise its conservation mandate.
One conservationist said that, while trophy hunting was allowed under strict regulations and animals were slaughtered for biltong in some game reserves, the signed contract with Wild West Safari stated that, as co-managers, the company and the parks board "may allow hunting or culling".
It further stated that Wild West Safari would be expected to "develop a tourism and hunting strategy for the park", and the company should "expose the park to international hunters and marketing platforms like the annual Dallas Safari Club in America".
In its submitted document of expression of interest, Wild West Safari made it clear that its main business was hunting, with its co-owner, Tommy van Vuuren, boasting years of experience with foreign clients.
The company also stated that it did not have property or a farm where it could operate "to realise its business goal in [the] safari and hunting sector".
A parks board official said they were now worried the company was "making it clear where their interest lies and the question now is, where does it leave conservation?
"How do you give a contract to a company that specialises in killing animals for trophies and say to them, we entrust you with taking care of the very same animals you see as nothing but dollars and pounds?"
Meanwhile, Nel registered his concerns with authorities and asked contracts manager Edward Sekgarametso how Wild West Safari was appointed without his department's knowledge, a fact that he found "highly disturbing".
Sekgarametso has apparently not responded to Nel's questions.
Van Vuuren said his company had always showed interest in being involved at Molopo Nature Reserve.
"For two years, we have been sending proposals to the parks board and we did the same when the contract went out on tender. I believe any other interested parties submitted their bids," he said.
"There is nothing fishy about the contract. We got it fairly. It is also not all about hunting, but tourism through which the community will also benefit."
Emelda Setlhako, spokesperson for the North West environment department, said two service providers participated in the tender that was awarded to Wild West Safari after an evaluation.
She said hunting was already taking place in three parks, namely Bloemhof Dam Nature Reserve, Molopo Nature Reserve and Botsalano Game Reserve.
"The parks are allocated to the successful bidders and logistical arrangements are done through the park. Field rangers accompany the hunting parties and verify animals hunted," Setlhako said, adding that hunting packages were sold via a tender process or through public auction.