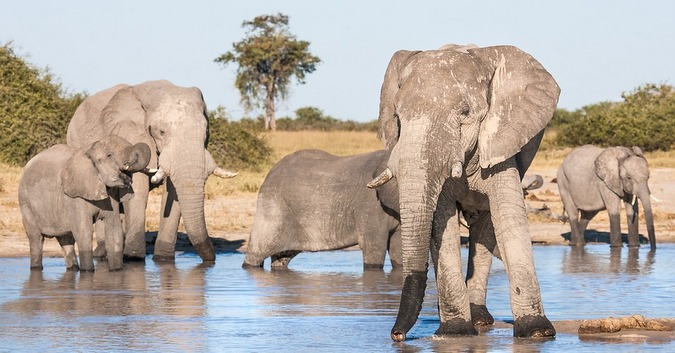 Sourced from third-party site: Xinhua
The Botswana Defense Force (BDF) has confirmed an incident in which a soldier was attacked and killed by a herd of elephants on Thursday morning.
BDF is actively involved in anti-poaching efforts, and soldiers are the front line of the Botswana conservation strategy.
According to BDF's spokesperson Fana Maswabi, the incident occurred at one of their operational bases around 06:30 hours local time. The name of the deceased soldier is still withheld pending notification to his family.
"Investigations surrounding the circumstances which led to the attack are ongoing and we request the public to accord the family and friends of the deceased the respect and privacy they deserve to mourn their loved one," Maswabi said.
In another incident in June this year, a 25-year-old BDF soldier was trampled to death by an elephant at night at Kwando in northern Botswana. Private Boingotlo Eshima was one of the anti-poaching team members deployed to Kwando, and he had been a member of the BDF for 11 months.