This video was taken during the EcoTraining Kenya Bronze Safari Guide course in Borana, Kenya. Ecotraining instructor, Andreas Fox, shared the video and explains what happened: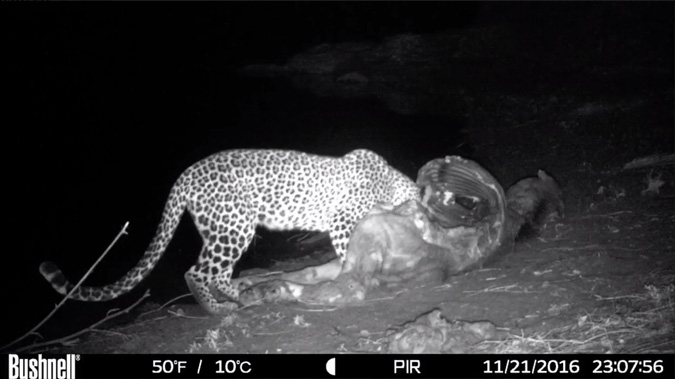 "A buffalo calf had fallen off a steep cliff into a dam, presumably during a stampede as we had seen a large herd of over 200 buffalo in the area on a regular basis. We believe it must have broken its neck in the fall.
Nothing seemed able to access the floating carcass, and there were no crocodiles in the dam either. We decided to help move the carcass to the banks so that predators could get to it and at the same time set up a camera trap.
The footage below starts a few days after where a number of predators had a go at the carcass, including two striped hyenas, a leopard, and finally a lion who polished it off."
httpv://www.youtube.com/watch?v=3b5pkhhzoHA